Help AIDS Survivors Overcome Trauma
$2,210
of $9,000 goal
Raised by
30
people in 10 months
HIV Long-Term Survivors Are Suffering & Do Not Know Why, We Know.

26% of all people living with HIV are Long-Term Survivors. Meaning, we acquired HIV before 1995, when there were no treatments.

Hundreds of thousands more of us have been living with the virus for over 15 years.

In July Let's Kick ASS traveled the 21st International AIDS Conference in Durban, South Africa to educate the world about AIDS Survivor Syndrome (ASS). It is invisible and devastating the first AIDS Generation.




PLEASE read my report from the conference
on our blog at www.LetsKickASS.hiv entitled What is AIDS Survivor Syndrome and Why You Need to Know or click here>  http://bit.ly/AIDS2016poster.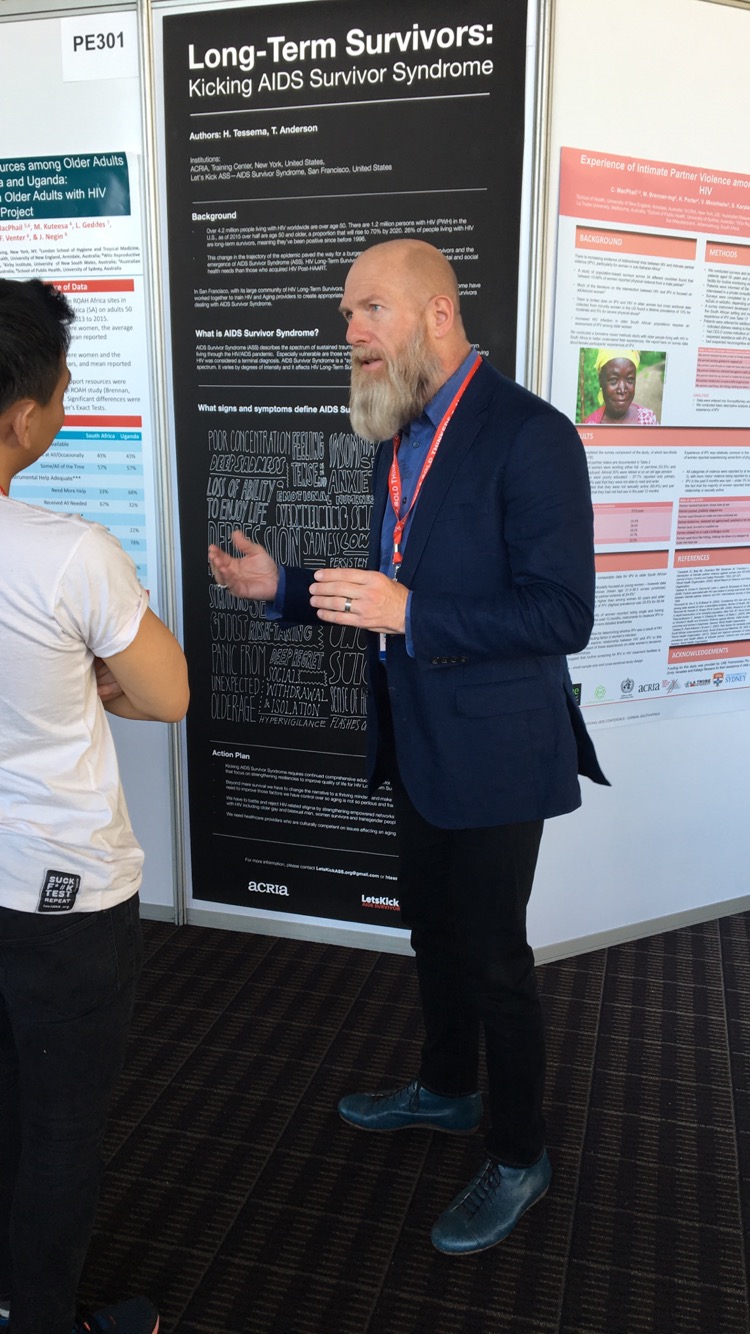 We need YOU to help us ensure HIV Long-Term Survivors lead meaningful, independent and connected lives. Please share this with your friends who can afford to give.

Let's Kick ASS, a small non-profit with a loud voice, wants to make the world a safer place for those living longest with HIV and older adults living with the virus.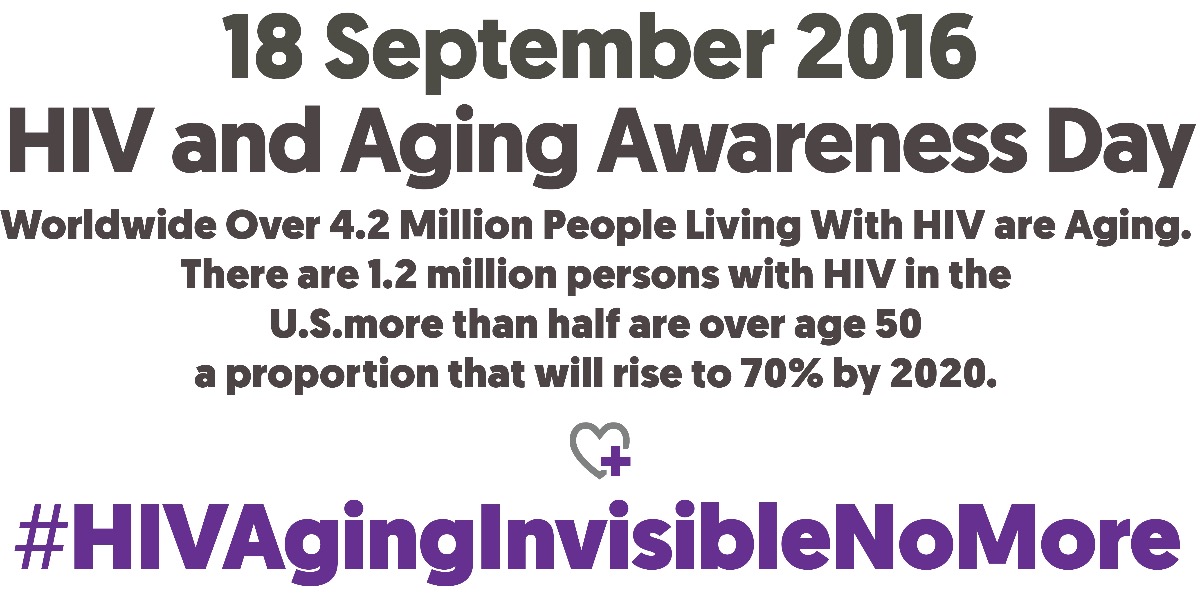 Let's Kick ASS is the organization established to raise awareness about AIDS Survivor Syndrome and to do something to about it.
 
Next up on the agenda is the US Conference on AIDS #USCA2015.


Then on September 21 I'm speaking at the ADAP Advocacy Association 9th Annual Conference . I'm on a panel called "HIV & Aging: Building a Focus on Healthy Aging for Older Adults Living With HIV/AIDS." (Download PDF here:> Building

We are also working on an intervention begin shifting the conversation from mere survival to a thriving mindset. Considering most long-term survivors are living in poverty, often isolated and feeling like like has little or no meaning or purpose 

All this traveling and conferences cost money. Money we do not have.

I'm making a personal please to you to support the Let's Kick ASS movement. After nearly killing myself because I was dealing with so much trauma from decades spent planning to die while watching everyone I love die around me. I came through the other side better off for the struggle.

I have devoted my life to helping others come through the fire. 
 
I coined the term AIDS Survivor Syndrome to describe what we are living with. We an all-volunteer grassroots organization based in San Francisco, with chapters in Palm Springs, Portland, Austin and several other cities are forming chapters.  

Our message of overcoming AIDS Survivor Syndrome has reached tens of thousands of people. Healing is possible. Our online reach is just over 38,000 around HIV Long-Term Survivors Awareness Day on June 5 now an offical AIDS.gov AIDS Awareness Day.

HIV  Long-Term Survivors acquired HIV before 1995, when there were no treatments. Hundreds of thousands more of us have been living with the virus for over 15 years. We now find ourselves Aging with HIV, something that didn't seem possible 25 years ago. 

Currently HIV Long-Term Survivors (HLTS) face a myriad of psychosocial ramifications from surviving the plague. It is knowns as AIDS Survivor Syndrome (ASS) describes people affected by a variant of Complex Traumatic Stress Disorder. Distress that impacts functional health-related quality of life (HRQoL) issues. 
 
A Personal Story About Why it Matters

A long-time survivor friend in London says it very well in a recent email. I'm excerpting part of his message:

Another man down. 

I received a text from a very close friend about his ex-partner and house-mate, saying, "He's overdosed; the paramedics could not resuscitate him". This man was a long-term survivor with HIV (about 30 years), a physician, and much-loved by many friends who had seen him struggle with his addictions. He himself used to talk about what comes with surviving HIV as a main problem for him (he'd had pulmonary KS and was on his last legs when he got the 'new' meds in '96), all the people who had died whom he'd cared for, all he had tried to do (and had, very successfully) for people with HIV.

Two things I want to be heard about this:
 
1) he was a good man who suffered what I'm seeing increasingly as a complex traumatic stress-disorder in long-term survivors;
 
2) his HIV-services barely lifted a finger to help him when he asked for help, because complex emotional disorders aren't on their checklist of secondary illnesses from HIV; his GP was useless, if not downright dangerous; and his psychiatrist just dished out tick-list pills and didn't do adequate follow-up.

One question I want to be answered: when will we say that that is not good enough and do something about it? I myself am tired of this, of unnecessarily burying friends STILL, of going along with the fiction that everything is alright because we have antiretroviral meds now, of having to try and get most physicians to sit up and hear that that model is fine for them but it is killing people, and to stop getting in the way of us trying to get well — and stay well. How many more good men and women must go down?
 
There have been too many already. That is why our work is more vital now than ever. We want to turn trauma into growth and help HIV Long-Term Survivors have the future they dreamt they'd have. 

I have also lived it. You can Google my name and read all about it. But I came through the other side of my trauma with a passion and a purpose to help other like myself.
 
We are proud of growing grassroots our movement. It has always been from the ground to the sky. We have never accepted donations from corporations and only gotten a couple of small grants. But the demand for Let's Kick ASS is growing but our bank account is not. 
 
We are rasing funds for a new initiative called HIV-Resilient because we know resilience is the key to thriving. After all the losses, illness and trauma we deserve the #RightToThrive. We survived the world plague of the modern era but too many of us are struggling and living in poverty.
Our HIV Long-Term Survivors Declaration:  A Vision For Our Future  has been downloaded or read online over 25,000 times. (Read it if you haven't!)

The world is staring to listen. Help us raise our voices by giving whatever you can. And share this with your friends and networks.
 
To learn more us please visit: LetsKickASS.org

Our blog is at www.LetsKickASS.hiv

Find us on Facebook:  https://www.facebook.com/AIDSSurvivorSyndrome/

Follow us on Twitter@LetsKickASS_org & @HIVSurvivors 

Thank you,
Tez Anderson
Founder and Executive Director 
Twitter// @TezAnderson

#LongTermSurvivors #HIVresilient

P.S.
Please share this with anyone who might be interested in helping the forgotten veterans of a battle fading from memory
+ Read More
Update 2
Posted by Tez Anderson
9 months ago
Share
In Dubai on my way to #AIDS2016 thanks for donating nearly $2000, please keep it coming while I'm away. I can't wait to show you my poster after the embargo ends. Expect lot of photos and updates. Love, Tez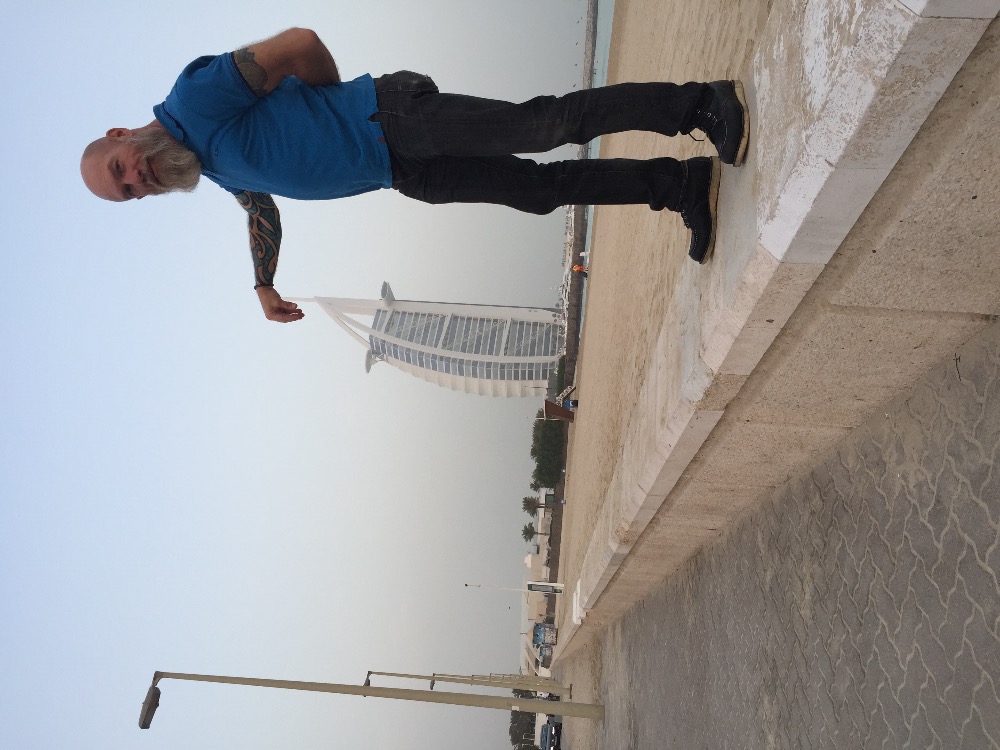 + Read More
Read a Previous Update