REUNITED AFTER 15 YEARS!!
$2,891
of $4,500 goal
Raised by
69
people in 46 months
Renewing HOPE: Bringing Home My Missing Son:
 "Jonathan was taken by his father 15years ago to Mexico...he was only three when I last saw him. I can still see his face and curly head of hair...almost as clear as yesterday."
gofundme
 Bring Jonathan home and allow for reunification with myself and his 3 year older brother, Jacob.
(above: Jonathan and Mom approximately 15 years ago)
gofundme
 Bring Jonathan home and allow for reunification with myself and his  3 year older brother, Jacob.
This  photo is what led me to find Jonathan...15 years later on January 21,2015
(above: Jacob and Jonathan approximately 14 years ago) 
Jonathan was taken by his father 15years ago to Mexico.  Due to the fact he has recently turned 18 years of age, I am unable to access the supports of National & State Centers, or any other entity offering financial supports with government funds. 
 Reported to the Child Abduction Department of my County, "parental abduction", which includes keeping a child away from a left behind parent while interfering with court orders of visitation.
 I am sad today after getting a phone call from the National Center for Missing and Exploited Children...I was just informed that they are
NOT
going to provide me assistance to bring home my son whom has been gone for 15 years. This change in support is due to the fact that he is now 18 years old (his birthday was in November and I just located him in January.) I cannot receive help for my situation because my son recently "aged out". This is the answer that I am given by all the organizations that I have contacted for help. 
What do you think?  An open child abduction case for 15 years but cannot receive reunification assistance because my son recently "aged out". I found him two months too late... 'now 18...not a child"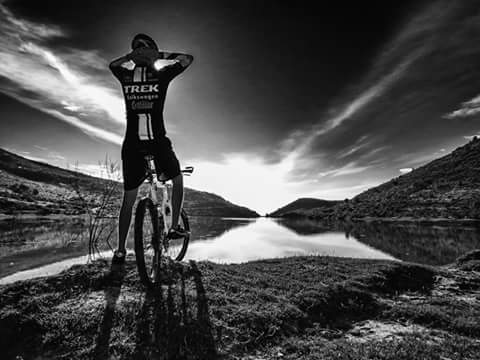 (above photo: Jonathan on his bike in Mexico, present day)

How I found my son after 15 years:


I thought people would like to hear the story of how I finally found my son...
On January 21, of this year, I was scheduled to participate on a webinar (live video training). In most cases, I would receive an automated code prior to the scheduled event. The code is the required "ticket" to participate in the webinar. For some reason
the event holder "required" me to go to Facebook to "like" their page prior to releasing the code (that was a first). I, not being a frequent Facebook user was irritated by this. After liking the page, a bunch of pictures popped up of other people that had also liked the page. One picture...a picture of two little boys taking a bath together(see above), caught my eyes.
At first, my body responded with panic and excitement.   Heart palpitations and sweat...my breathing out of control.  Then, I told myself to calm down...I didn't need to get worked up over a case of a mistaken photo.  Over the years,with the abscence of my son, that had happened many times.  I have lots of Jonathan's that I am connected to via social media, though none of them the "right" ones.
So, I click on the picture and enlarge it, just to be sure...OMG!!!! (Oh My God)  A positive, 100%, definite...clearly my boys!  I was the one who had taken the picture, so I obviously could be certain that it was them.  Tears uncontrollably fell down my face, my hands were shaking, my body was shaking...Now what? Now what? At first I didn't know that answer, but then, as if my engine just went into auto pilot, I double clicked the picture and was instantaneously taken to Jonathan's webpage.  
I scrolled through picture after picture, crying.  It was like flashes of little movie trailers, giving me insight to pieces of his life.  The life I never thought I would live without, the life that went on without me.  Sadness and joy overtook all of me. I decided to download my favorite pictures.  Finally, a glimpse into the life that I wondered about everyday.  Everyday... I wondered and everyday I tried to forget.  You NEVER forget...
As I continued to download pictures, I noticed that with each picture I downloaded, someone would "like" the picture I had just downloaded.  I noticed it was about 1:30 am.  Who is this person? Why are they liking every  picture I download?  Do they know me? Do they know my son Jonathan?  Do they know how to reach him?  I decided to text the person on the other end, to ask exactly that...who are you and do you know my son Jonathan?
Yes.  OMG!!! I frantically replied telling the person that I am his mother and that I have been searching for him for a very long time.  I included my phone number and a request for the person to call me ASAP.  My phone was ringing seconds after I had sent the text.  The person explained to me that they not only knew Jonathan, but had went to school with him, had someone from his family that had married someone in Jonathan's family, and had just seen him 2 weeks prior.  He gave me Jonathan's phone number.
 I decided to wait on  calling Jonathan.  I was concerned  that calling him out of the blue could have negative impacts.  Instead, I asked the person on the other end to ask Jonathan if he wanted to speak to me or not.  I waited for three days... the longest three days of my life.     I spoke to Jonathan for 80 minutes on that first day. We spoke 40 minutes, took a break, and then spoke for another 40 minutes.  The entire conversation was in Spanish. Everything does happen for a reason, I guess. Maybe that is why I couldn't take French when I had wanted to, left with no choice but to take Spanish.  Thankfully four years of high school Spanish...the only reason I was able to talk to my son...thank God!!  Everything
DOES
happen for a reason. 
On the second phone call with Jonathan, he brought up the topic of coming to live with me. I was so elated and relieved. I had been trying to figure out the best way to encourage him to want to come live with me, but hadn't come up with any definitive answer. As a matter of fact, it had required me a great amount of restraint to keep from telling him to hop on the first plane here. Jonathan and I continue to talk regularly. We both are anxiously awaiting July 1st...the day of reunification...the day we finally meet again (I pray).

About my case


Losing Jonathan changed my life forever.  The first three years after he was taken are a complete blur to me.  I know that the only focus I had during those first three years was finding my son.  How I went about looking for him is a complete blur, but that was the only thing of importance to me.  I was so absorbed with his search that I had forgotten about my oldest son, Jacob.  It wasn't until Jacob was calling out to me  one day that I "snapped" out of it.  It was then that I knew that I needed to close that chapter of my book.  I needed to take care of my son, Jacob.
In
2006, I experienced the loss of Jonathan a second time.  I had discovered that Jonathan and his father were in San Diego, Ca.  After notifying the abduction unit I was assigned an investigator that worked closely with me, informing me along the way that I should make preparation for my son's return home.  She was confident that she would get him back.  Our last meeting was on a Friday but I had a scheduled meeting with her the following Monday.  When I came back for my Monday appointment, that investigator was gone.  No longer with the department and no other answer given to me but that.  I was told I would have to wait three months to speak to anyone that could help me because the only staff on the unit was in the Middle East on a case of child abduction.
Three months later, I and everyone else, with open cases were waiting at the investigators door.  When my turn came, I took him over to my old investigators desk and pointed out to him all the details of everything we were doing.  I also collected the documents I had brought in on that last meeting, which were exactly as we had left them.  My new investigator decided to send a letter to the dad, requesting him to contact the District Attorney's Child Abduction Unit.  I begged him NOT to do that, explaining to him that he would  leave the State and go to Mexico if he believed I was searching for him.  I being a victim of his abuse, led him to think I was not capable of doing anything against him.  Against my request, the investigator sent the letter. He waited three weeks for a response. Upon inquiry with surrounding neighbors, he was told that he had suddenly left (to where no one seemed to know).
My case went cold from that point.  I lost an entire year of my life from the shattered hope.  It was like losing my son for the first time, all over again.


About Me


I raised my oldest son as a single parent.  I come from a family history filled with trauma, addiction, mental illness, and poverty.  Wanting my entire life to break all those cycles, I became very knowledgeable in both mental illness and addiction.  Having to overcome my own addiction at a young age led me to a natural progression of becoming a Certified professional in addictions.
In my early twenties I was diagnosed with mental illness...being dually-diagnosed, I took an interest in working in the mental health field.  Finding my passion, I  dove into the work.  I became an advocate for myself and for others, working in wellness and recovery.  I maintained four different jobs at one point.  Two jobs whereas I was an independent contractor and two jobs as an employee.  
In late 2011, early 2012 everything changed.  My main source of income disappeared with the jobs.  I suddenly had become a victim of a violent crime and my world really went upside down.  In need of services, without insurance, and shortly to follow, without an income.  I fell into the deepest depression faced in my life.  The changing health care law complicated all processes and caused an excessive amount of stress, which in turn, increased my symptoms.  
I was fully engulfed by illness and for the first time came to terms that i needed to apply for SSDI.  This has always been an approach that I proclaimed to not be for me, unless as a last (no) choice.  That's where things were.  So, with the help of great support friends, I did what I had to do and applied.  That process was a serious nightmare.  I was approved the first time through, which to me is a huge indicator of how ill I was.
This last episode was a three year journey from start to finish.  The finish line bringing me to present day.
Being on disability and living in the Silicon Valley is not a vacation.  The struggle of just paying for the basics to live is always there while on disability.  I am slowly moving towards being able to work again full time, but  I am not there yet.  
So, finding my son is bitter sweet.  Of course I am happy beyond anything I could ever describe... yet i am sad and worried, afraid that I will fail him, fail me...if I am forced to inform him that I can not see him because I do not have the financial ability to bring him here or take care of him.  These are words that are unimaginable to have to say... the thought breaks my soul.  It is for these reasons I ask for your support in my cause....

gofundme
_____________________________________________________________________________________________________________________

For the community, gofundme provides a platform to link people to my cause. Once there, people can donate to provide financial support, get updates, offer resources, ideas, or comments, and reshare with your community.  The bigger the outreach and support from the community the greater my Hope and belief that it (my dream) is finally coming true...the day I see my son again.
DONATE!!
 support
Jonathan's return
and allow for a healthy re-unificication process.
Any contribution
that you are able to make will help!! Thank you in advance for your support...It is through the help of people like you that we can
RENUHOPE!
Participate
in the reunification of a child to their mother.
A Most Joyous Occassion!
~Sending my Hope, Love, and Gratitude to all...~                                    
Hope Holland 
______________________________________________________________________________________________________________________Stay connected!
 Check out
gofundme
to share my story with everyone in your networks and to get all the updates as things progress in the reunification process.
+ Read More
Be the first to leave a comment on this campaign.