141
13
Puerto Rico Arriba Hurricane Relief
$12,790
of $10,000 goal
Raised by
144
people in 12 months
My name is Monica Robles, I am 37 years old and I am NYC resident. I moved here 20 years ago to go to college. I have been priviliged to get the best of both worlds as I get to go back and forth between my two favorite places NY & PR. I get to go home to a little paradise and enjoy my time with all my family in Dorado, PR.
Puerto Rico was hit by one of the worst Hurricanes in history. The island and its people have been left devastated and destroyed.
I just came back from a week long trip and I am forever changed. The island's devastation is unlike anything the images had shown me.
Over 90% of the island remains without power, the lines of tele communications are shut. The supplies and necessities are not getting to people fast enough or at all.
You wake up every morning plotting the next gas run, water run, food run, cash run. You will wait in line for hours to get these things. Night comes and you sit in the dark while thinking about the next day.
I had the opportunity to meet with local organizations that are doing remarkable work. I will be rasing funds for these organizations. I am raising money for Jovenes X PR and La Brigada Del Humor. My sister volunteers for the latter. I met Jovenes through researching organization post Hurricane Maria
So many of you have asked how you can help, and everytime, so today I ask for you to help me raise funds for the following organizations:
Jovenes X Puerto Rico- (Young People for Puerto Rico) -
San Juan entrepreneurs on the ground coming together to help those impacted by Hurricane Maria. They are providing essentials including water and meals to more than 500 people per day.
https://www.facebook.com/jovenesxpr/
My sister with the help of the theater community and local artists started Brigada De El Humor.
This organization is bringing supplies and food to shelters while providing entertainment to the children and families.
The funds will be used to provide basic needs like food and water, clothing, supplies like batteries, first aid, diapers, clothing, etc.
Jovenes X PR cooks 400-500 meals per day and deliver to needed communities.
La Brigada del Humor set up weekly locations to provide bags/packages of supplies, food, clothing for people in need to pick up, they serve hot meals and provide care from doctors, psychologists, veterinarians.
I will be depositing the  funds directly to both organizations. Jovenes X PR is registered as a non-profit organization 501(a) and paperwork can be provided.
From the bottom of heart, THANK YOU.
Monica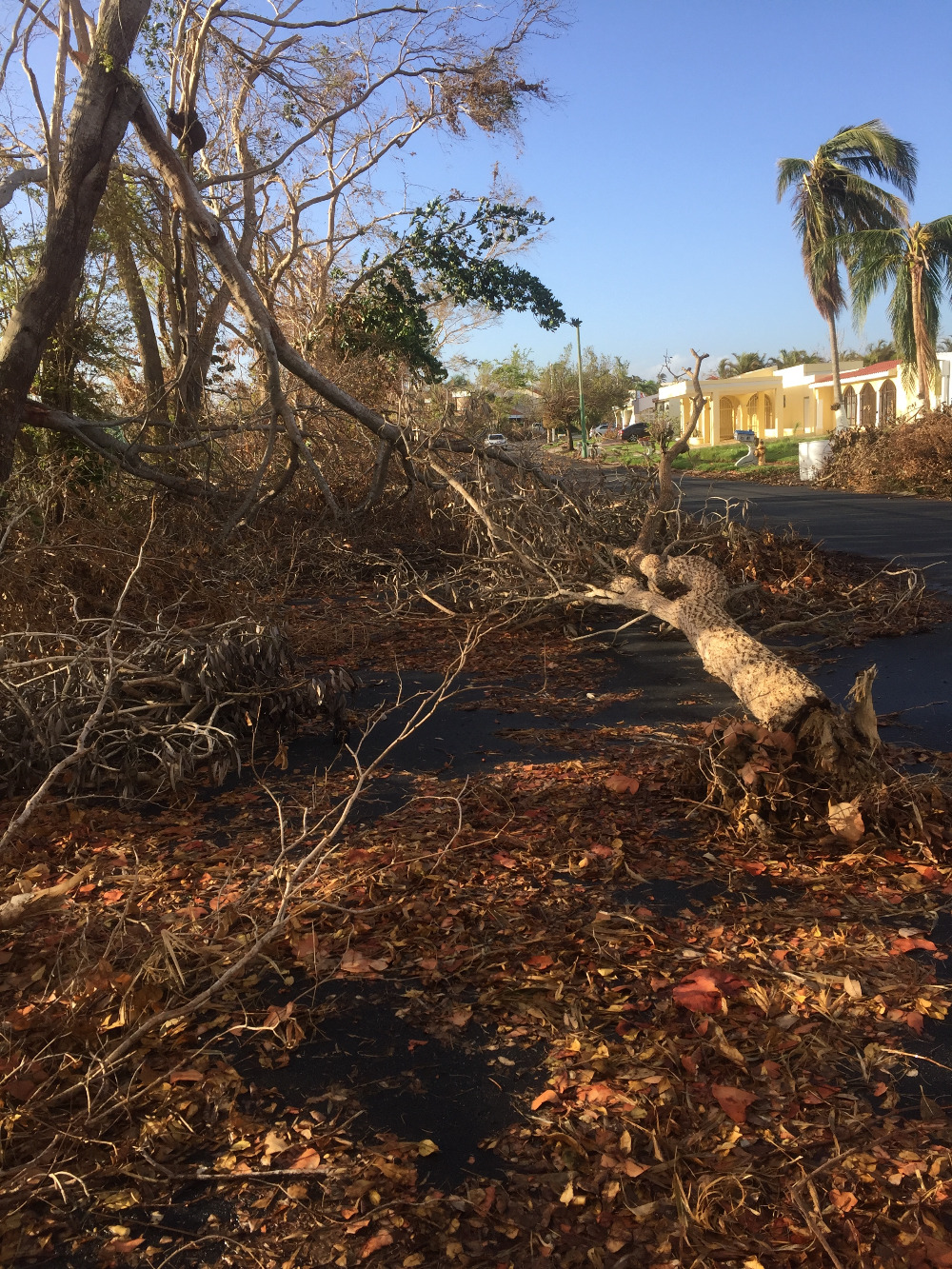 + Read More