Prayers for Baby Benjamin Shell
$9,162
of $50,000 goal
Raised by
120
people in 45 months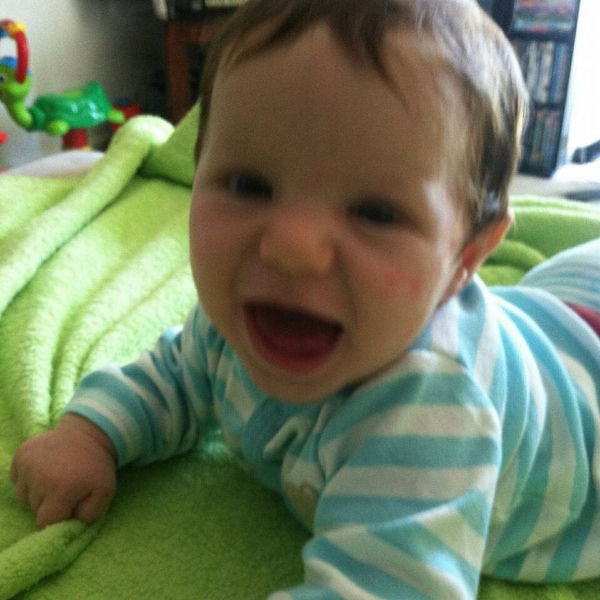 On April 4th, 2015, Jerramy and Antonette Shell welcomed their very healthy 9lb 7oz beautiful baby Benjamin into the world. And in 1 moment their beautiful family of 4 turned into a perfect family of 5. From the start baby Benjamin showed his strength by holding his head up at only a few days old and rolling over at 1 month old. He was advancing physically very quickly. But at only 2 months old, a few days ago, Benjamin just stopped eating without a reason why. His parents rushed him the the hospital and were soon after transferred straight to Fairfax INOVA's PICU (pediatric intensive care unit.) Shortly after admission,  they began him on  oxygen because he was having difficulty breathing. The medical staff was baffled that all of his tests were coming back normal but he was steadily declining.  They have now diagnosed him with a rare form of botulism which he received through a spore in the air.  Since his diagnosis his oxygen levels have significantly dropped and parts of his lungs have begun collapsing.  Yesterday he was getting constant breathing treatments and was put on an easy pap.  
However last night was a terrible night. Benjamin's parents woke up to the entire medical staff in his room doing chest compressions and trying to resuscitate him.  His breathing had gotten so low that his heart had stopped.  He was revived, intubated and is currently on a ventilator.  And today 6/30/15 they are placing a feeding tube.  Which we hope will help give Benjamin enough nutrients and strength to keep him fighting through this horrible real life nightmare.
Not only do Benjamin's parents have to worry about their child but they are also burdened with how costly everything is. The treatments for this rare form of botulism is extremely expensive. One dose is about $50,000 . Botulism causes muscle weakness and breathing problems in infants because their body's immune system can't fight off the toxins produced from the bacteria infecting their body.  This little boy and his perfect little family needs your prayers during this difficult time.
I set this Gofundme account up for my great friends Antonette and Jerramy because they are focusing their time with their child and his health. But they are going to need a lot of help with their mounting medical expenses from both hospitals and his medication  which is being flown in. Please pray, give from your heart, and share with your friends on social media to spread the word.
#prayingforbabybenjamin
"Fear not, for I am with you; be not dismayed, for I am your God; I will strengthen you, I will help you, I will uphold you with my righteous right hand." - Isaiah 41:10
"Then they cried to the LORD in their trouble, and he delivered them from their distress. He made the storm be still, and the waves of the sea were hushed. Then they were glad that the waters were quiet, and he brought them to their desired haven" -Psalm 107:28-30
+ Read More