Please Help Jessica
$1,825
of $10k goal
Raised by
28
people in 49 months
This is Jessica, my 29 year old beautiful great-niece, who was diagnosed about 7 years ago with two very rare types of Fibrosis: Retroperitoneal Fibrosis (a rare disorder in which the ureters from the kidneys to the bladder are blocked by a mass in the area behind the stomach and intestines), & Mesenteric Fibrosis (fibrosis attacking the lower aorta artery). Jessica has had well over 40 surgeries/procedures done in the last 7 years and she's been told that the medications she takes (more than 30/day) will only slow the disease down but that diseases would eventually be terminal. She has a pain pump surgically attached to her spine for a constant drip to help manage her pain for her spine as it is fusing itself together; she has use a catheter as the fibrosis has shut her urethra down and just recently getting to her kidneys; she has a feeding tube in her stomach as she needs to get nourishment somehow:she can't eat sometimes and almost always throws up when she does eat due to the fibrosis taking over her intestines; she has a Medi-Port surgically implanted in her chest that has been removed and replaced a half dozen times so she has scars all over her chest (devastating for her as a woman) for certain IV medications she takes every 4 hours; they've found a 14 inch blood clot in her leg a few months ago they dissolved after 3 consecutive surgeries in three days, and is in chronic pain all the time. We also just found out she has 5 more blood clots in her body and some kind of mass on her lower aorta. : Recently we've found out that the disease has gotten much worse and as of today we found out she has severe infections in her right femur, hip socket and pelvic bone and that the infections will probably spread (possibly Osteomyelitis). She is in a severe amount of pain. The doctors have suggested she be put in a nursing home but her mom will not do that as she is in the nursing field and will take care of her along with help from family and friends.
She's on Medicaid and Medicare but I don't believe this covers everything: in just the past 2 weeks she's had an MRI, cat scan, ultra sound, & bone scan so bills are piling up.
She's been to Johns Hopkins and many other specialists throughout the country but there's just no one out there that knows enough about these diseases.
We need donations for medical bills, prescriptions, gas for going to the doctors several times a week, and whatever else they might need in the future to make Jessica's everyday life as easy as possible for her.
+ Read More
Update 2
Posted by Ron Crowe
45 months ago
Share
A MESSAGE FROM JESSICA:

So for all of you that have been praying for me, my family & my situation!!!!
OUR prayers have been answered. I was approved after the 4th denial for my Rituaxan off label usage for my fibrosis. I will need 4 doses at $30,000.00 a piece so $120,000.00 just these next 4 months. We raised some money which helped me get to this point which was AWESOME. I have been on nothing and the fibrosis still growing and connecting itself to anything it wants. This is by far the best news in a long time. I am thankful for everyday every morning. Today has been a great one. I know my struggles are not over yet but hoping this new medication will be a good source of healing and growth for me. I love all of you and thank you for all my supporters and prayers. God is good!
+ Read More
Update 1
Posted by Ron Crowe
49 months ago
Share
Jessica sends her Love & Thanks to everyone who is praying for her and all the donations & comments. I thank you as well.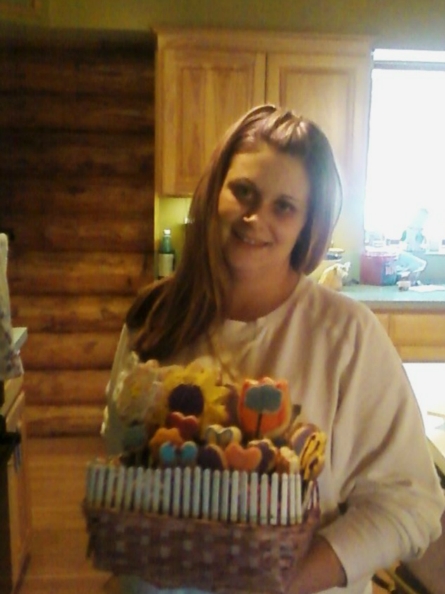 + Read More
Read a Previous Update