Olivia's 7th Birthday Wish - Clean Water
$6,035
of $7,000 goal
Raised by
112
people in 50 months
"Clean water is important because it will help kids grow and
learn and stay alive. In my heart I feel that I should help people because they're just like me - they should be able to have the freedom to learn and grow."
~ Olivia, 6 yrs old
Olivia is a kind and sensitive 1st grader in Raleigh, NC. She came home from school recently, after learning about the lack of clean water in some regions, and quietly informed us that, for her birthday, she would like people to help her raise money to drill a well. Rather than recieve gifts for herself, she wants to share the gift of clean water with others! We are very proud of her spirit and passion to help others and put their basic needs above her own desire for new toys/gifts.
After careful research, we are very excited to be partnering with Carol and Brian of
Love One Another Project
. We are working with them specifically to drill a borehole in the village of Busega, Kampala in Uganda. Families in this community have no access to clean water and instead walk about a mile to fill buckets with stagnant, diseased water - the only thing available to them. This water is used for drinking, cooking, laundry, dishes, livestock, brick making, bathing, and so much more! Boreholes are deeper than wells and, as a result, never run dry. Olivia's birthday wish will ensure that an entire village has access to clean drinking water for generations to come!
This is Pastor Samuel, his wife Sarah, and 2 of their children. They will be overseeing the installation of the borehole in their community!
We invite you to join in making this simple, innocent, and loving birthday wish come true. Any amount you can provide will be greatly appreciated! If you are not in a position to donate, please share this link with your friends and family, via social media, email, etc to help us spread the word. We will surprise Olivia on her birthday (June 30) with our fundraising total reveal!
All proceeds from this fundraiser will go directly to Love One Another Project for the expressed purpose of drilling this borehole in Busega. If you prefer, you can donate directly on
Love One Another'
s website. Please specify that your gift is in honor of Olivia and is to be used toward the Busega borehole. 
To read more about Love One Another Project and their commitment to clean water, please visit the
clean water
 subpage of their website.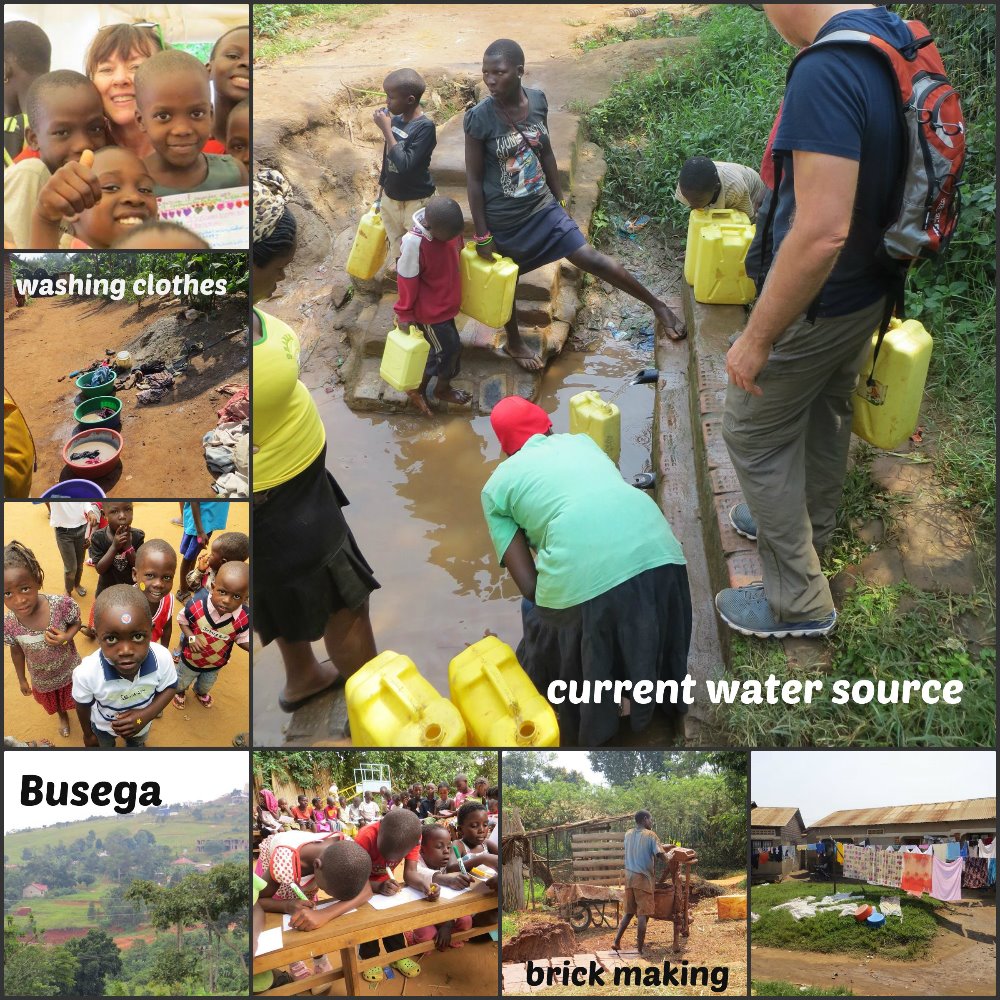 Carol & Brian's last borehole project:
 such amazing work!
+ Read More
Be the first to leave a comment on this campaign.