632
3
Naoko Pellinen Family Fund
$62,734
of $100,000 goal
Raised by
616
people in 4 months
In the early morning of Wednesday, January 30, 2019, Naoko Pellinen (37) of Minneapolis, MN sustained severe injuries from a car accident on her way to work. Naoko was treated by first responders and transported to Hennepin County Medical Center, but succumbed to her injuries and passed away later that morning.  
Naoko was a devoted wife to David; loving mother to sons Kiyoshi (10) and Isaih (7); beloved daughter to Yoko Tsukui; and dedicated board member of the
Minnesota Japanese School
 . This unexpected loss has devastated all who knew her including the Twin Cities Japanese community,
Redeemer Church
community in North Minneapolis, Meadowbrook Elementary school community, and the Medical Center where Naoko was a nurse.
Naoko was a beautifully brilliant bright light, and she will be missed immensely. We will miss her generosity, gentle kindness, and commitment to family and community. Anyone who knows Naoko knows that she was the type of person who is always there for others. Together we surround Dave, Kiyoshi, and Isaih in love and support as they navigate life and grieve the loss of Naoko.
This fund has been created to directly support Dave, Kiyoshi, and Isaih as they find their footing and forge their way along this path they'd never imagined. While we don't know precisely what those costs will be, we can imagine. We can imagine medical bills that will soon begin to arrive, the cost of cremation and memorials, a mortgage that needs to be paid month after month, groceries, after school care, piano lessons, Japanese school tuition, and the future college tuitions for Kiyoshi and Isaih.
While nothing will fill the void of the loss of our dear friend, mother, wife, and daughter, these funds will help David, Kiyoshi, and Isaih as they deal with this tragedy. Any size donation will make a difference. Please give what you can to support Dave, Kiyoshi, and Isaih as they grieve and work their way toward stability.
Naoko's love will remain among all of us. We will feel her presence in a warm summer breeze, see her sparkle in the stars above. Hear her love within her children's laughter. She was, and will remain for all of us, an intelligent, loving, generous, kind, creative, joyful, bright light.
2019年1月30日水曜日の早朝、ミネアポリス近郊でペリネン尚子さん(享年37歳)は、仕事に向かう途中、自動車事故に遭われました。救急隊員により応急処置を受け、ヘネピンメディカルセンターに運ばれましたが甲斐なくその朝遅くにお亡くなりになられました。
尚子さんは、ご主人デイビッドさんの献身的な妻であり、息子の潔くん(10歳)と勇偉くん(7歳)の最愛なる母親、津久井洋子さんの最愛の娘でした。そして、子供達が通う
ミネソタ日本語補習授業学校
 では運営委員会メンバーとして献身的なボランティア活動をされていました。この予期せぬ出来事は、ツインシティーの日本人コミュニティー、North Minneapoisの
Redeemer church
 、Meadowbrook小学校、尚子さんが看護師として働いていた医療センターなど、彼女を知る全ての人に大きな衝撃を与えました。
尚子さんは私たちにとって美しく輝く明るい光でした。その光がなくなった今、残された家族の悲しみはいかばかりかと胸がつぶれる思いです。家族への愛、コミュニティーへの奉仕、そして看護師として病気や怪我で苦しんでいた患者さんのケア、彼女の寛大さそして優しさは無限でした。尚子さんを知っている人は皆、困っている人がいるとすぐに駆けつけてくれる人だということはよく知っています。デイビッドさん、潔くんそして勇偉くんが心に負った傷が一日でも早く癒されるよう、私たちの愛とサポートで囲みましょう。
この基金は、デイビッドさん、潔くん、そして勇偉くんが自分たちの足場を見つけ、道を築くことができるようにサポートをするために立ち上げられました。発生する医療費、葬儀費用、住宅ローン、食費、放課後のデイケア、習い事そして大学費用など、将来にかかる費用が膨大な額になることは想像できます。
私たちの愛する友であり、母であり、妻であり、娘であった尚子さんの穴を埋めることは決してできませんが、ここで集めた資金は残された家族がこの悲劇を乗り越える一助となることができると信じています。金額に関係なく、あなたの一寄付が彼ら家族の助けとなります。悲しみに嘆くデイビッドさん、潔くん、勇偉くんが今後、安定した生活に向かって生活を築くことができるよう、皆様のご支援とご協力をお願い致します。
尚子さんの愛はいつまでも私たちの心の中で生き続けることでしょう。 暖かい夏の風が吹く時彼女の存在を感じ、夜空の星の中で彼女の輝きを見つけ、子供達の笑いの中で彼女の愛を聞いてください。彼女は今も、そしてこれからも、聡明で、愛情があり、寛大で、親切で、創造的でそして楽しく明るい光として私たちの心の中で生き続けることでしょう。
+ Read More
Update 1
4 months ago
Share
Together we have raised a total of $50,120 in our campaign to support Naoko's husband, Dave, and their two beautiful boys, Kiyoshi and Isaih. We are just over half way to our goal of $100,000. The gifts that you have made are phenomenal. Thank you so very much. The next most important step you can take is to share this campaign broadly, and encourage your family, friends, and colleagues to give right along with you. The financial gifts made, and the loving words written, via this campaign are uplifting, encouraging, and so very impactful.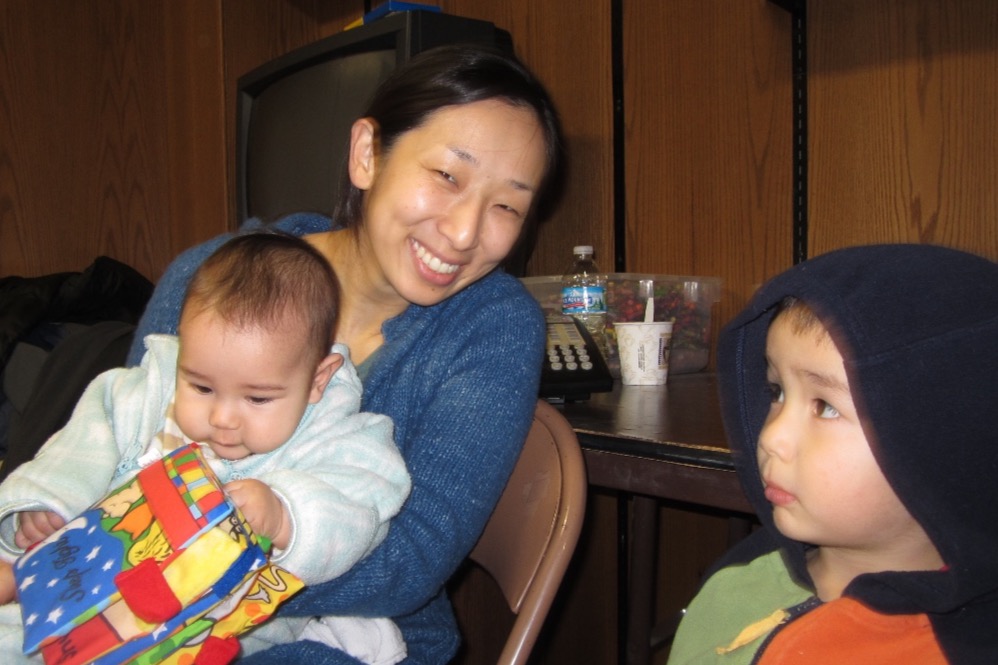 + Read More