Earthkeepers Mindful Practices
$8,211
of $15,300 goal
Raised by
13
people in 35 months
Earthkeepers at New Durham Elementary School, New Durham, New Hampshire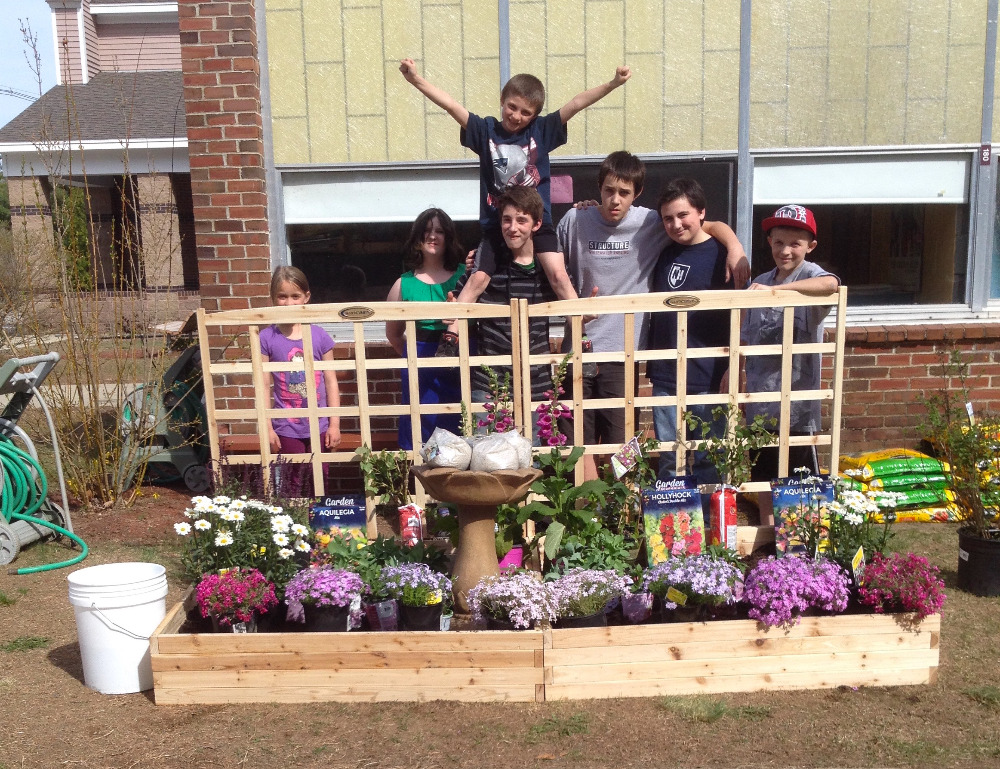 The Earthkeepers Mindful Practices Project confronts adverse childhood experiences and creates safe, supportive environments where students make the positive connections with adults and peers they might otherwise push away, learn to regulate their emotions so they can focus and behave appropriately, and feel confident enough to advance their learning.


Studies now show that nearly every school has children who have been exposed to overwhelming experiences, such as witnessing violence between their caretakers, being the direct targets of physical, emotional or sexual abuse; having a parent with substance abuse or mental health issues; or, living in a household with an adult who had spent time in prison.
If we add those who are chronically bullied, experience periods of homelessness and food insecurity, undergo multiple invasive medical procedures, or live with a parent traumatized by recent combat, the number
of children affected by significant adversity grows even larger. Traumatic experiences can impact learning, behavior and relationships at school.


The Earthkeepers Mindful Practices Project:


• confronts adverse childhood experiences and trauma
• creates safe, supportive environments where students make positive connections with adults and peers
• offers effective strategies to regulate emotions so students can focus, behave appropriately, and contribute to their community
• nurtures the confidence to participate in classroom activities and be ready to learn
• develops self awareness and models life-long practices for self care
• celebrates a growth mindset and a love of learning
• introduces students to inspiring and restorative activities through the appreciation and stewardship of the body and spirit of nature


As a community we can support all children to help them feel safe and participate fully in their school community.


Most of our children spend the majority of their time in front of screens, and most don't have the background knowledge and direct experiences in the natural world that many of us take for granted. Their desire to learn and grow when exposed to nature's classroom is apparent. As educators we believe that students should receive the best education possible and with the support from people like you, we can ensure that they will benefit from the inspiring, nurturing and restorative activities that only Mother Nature can provide.
• The Earthkeepers have designed and installed a Butterfly Garden, a Buddy Bench, an Outoor Classroom, 3 Literacy Pods, and a sand play area called "Imagination Station" on their playground at New Durham School (NDS).
• The Earthkeepers have created a school culture of excellence, kindness, inclusion, and stewardship through their after school program projects. They are proud of their academic successes, and celebrate accomplishments outside traditional academics. Their positive energy is infectious! They are peer leaders.


The NDS classroom teachers, administrators and parents wholeheartedly acknowledge and support the positive impact The Earthkeepers have had on the school culture.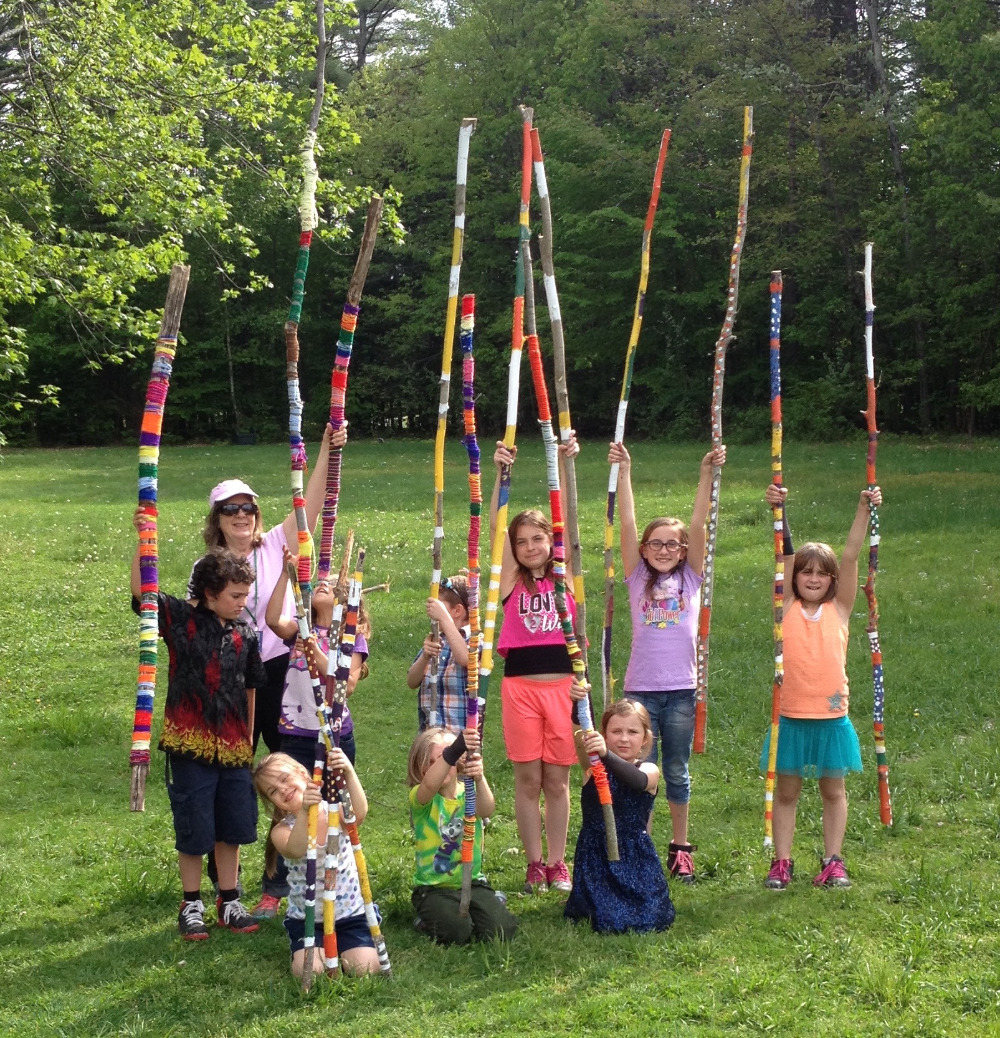 Our beginnings:

The Earthkeepers began as an after school enrichment program for educationally disadvantaged students in grades 1 - 6 at New Durham Elementary School in January 2015. It was a crowd funded project with support from patrons of Winnipesaukee Soap Company, and local and summer residents.
In the spring of 2015,
The Friends of The Libby Museum of Natural History in Wolfeboro
set a goal to provide museum quality nature education to elementary school children in The Governor Wentworth Regional School District (GWRSD) who could not otherwise benefit from The Libby Museum's summer programs. While GWRSD provided classroom space, healthy snacks, tutoring, transportation, and support through the Home Link coordinator & the school counselor;  the Libby provided program content, materials, and museum staff educator, Susan Berry. A handful of unlikely heroes set about creating a small garden to tend, but what blossomed was a school-wide culture of environmental stewardship, kindness and caring. Known as "The Earthkeepers" these students formed strong bonds with the natural world and with each other, inspiring their classmates and families to do the same.

About our video
(above)
:

The first project at New Durham Elementary School was the design and installation of "The Earthkeeper Butterfly Garden" - which quickly became the "Pollinator Garden" and ultimately "The Wildlife Sanctuary" as the student participants' enthusiasm and knowledge base exploded! These children quickly assumed a leadership role at school and their passion ignited positivity and project interest in the entire school community. Many of their classmates expressed a desire to join the Earthkeepers after school program, which was unfortunately closed to further enrollment because of staffing logistics and the original intent of the after school program - which was to serve a very targeted student population. However, it was clear that we had tapped into a unique opportunity to build on the success of the program, and to include more of the student body while maintaining the leadership roles of the afterchool participants.
 At the "The Wildlife Sanctuary" dedication ceremony, many parents and grandparents were on hand to share their children's success and enthusiasm. This event led to positive family activities in gardening, beekeeping and nature exploration as the children shared their new interests with their families.
The Libby Museum Without Walls
was created in Spring 2015 with the intention of expanding the reach of the project.  After school programs were held at Ossipee Central School and New Durham Elementary School. The Libby Museum Without Walls/Earthkeepers was named as a co-benficiary of the 2015 Wolfeboro Festival of Trees, and the Friends of The Libby were awarded a $10,000 grant specifically for The Libby Museum Without Walls at New Durham and Ossipee Central Schools. Six 9 - 12 week after school programs have been funded to date. In order to serve a greater number of students, a school-day program was planned and tested.
The first school-day Earthkeepers project was by grade level over 8 consecutive days using the "Artist in Residence" model. 168 students at New Durham School created Holiday ornaments from natural and recycled materials for The Libby Museum's tree at The Festival of Trees. This project's goal was to raise the the funds for a Buddy Bench, which would be the Earthkeepers' after school project in early Spring 2016 and would be used by the entire student population. Earthkeepers researched buddy benches and their successful implementations in other schools around the globe, held a school wide coloring contest, selected design elements from over 200 entries, and painted the bench which was rescued from the landfill, repaired and repurposed. Students from New Durham served as "Libby Ambassadors" at the Festival of Trees and spoke to patrons about their Earthkeeper program and the use of Buddy Benches to foster inclusion and kindness at school.
At school, Earthkeepers wrote and performed three one-act plays teaching the student population how to effectively use the Buddy Bench on the playground. They created awareness posters which students signed and pledged to use the Buddy Bench as directed. The bench was very well received and used with great success by all grade levels. Once again, parents and grandparents joined the Earthkeepers as the Buddy Bench was installed on the playground. The Buddy Bench project became the model for our expansion vision of the Earthkeepers program - from afterschool enrichment for a dozen students to a school- wide culture celebrating kindness and inclusion.
Next, Earthkeepers set their sites on creating the much beloved Outdoor Classroom - its design and expectations for use, and presented "The Outdoor Classroom Rap" original music and performance ... to educate and inspire the use of the new creative learning space nestled in a grove of pines on the outskirts of the playground. When the Outdoor Classroom was vandalized on a weekend, Earthkeepers expressed their sadness and vowed to repair and restore the project during a Friday assembly. A loud cheer and thundering applause from the school community illustrated how much the Earthkeepers and their work was appreciated, and how much the Earthkeepers meant to the student body and school culture.
The development and maintenance of a positive school environment requires intention and daily work.
The Earthkeepers environmental stewardship, social /emotional learning curriculum, academic collaboration and supplemental education services support consistency throughout the building.  Earthkeepers play a vital role in reinforcing the school culture, "The Wildcat Way" - Be Safe, Work Hard, Play Fair, Be Kind through an appreciation of the natural world, yoga, meditation, healing arts, creative arts, and service.
Moving forward, we wish to have the ability to interact and collaborate with teachers at every grade level in organizing school enrichment, and to discuss current school, grade-level, classroom, and student happenings. We want to share struggles, brainstorm solutions and celebrate achievements!
We'll continue to do this by creating opportunities to meaningfully express the foundations of our school through creative, service-driven projects. Earthkeepers will share common expectations, language, and procedures throughout the building via The Wildcat Way. We will create events throughout the school year to help maintain our culture of caring for the environment and each other, and enhance the school climate. During Friday Celebrations and special events, Earthkeepers will present on conservation, stewardship, school culture, and academic themes, giving students a chance to practice public speaking while recognizing and nurturing abilities outside typical academic skills.
Earthkeepers will work together to collaborate on school-wide and grade-level activities. We will build on themes for the year, and plan family activity evenings and special assemblies. We will create an Earthkeepers website to showcase creativity and encourage collaboration from students, teachers, families, and the community.
Earthkeepers tend to be very hands-on and project-oriented, so expanding classroom study into the natural world, art, music, and media will provide access to content through a variety of avenues. Earthkeepers love learning, are excited about school, and naturally assume positions of leadership.
We are grateful to receive both encouragement and financial support to extend this caring, responsible and respectful culture beyond after-school activities, into the school day and include community partnerships and parental involvement.
Many children in our population are educationally disadvantaged, and the Earthkeepers Mindful Practices Project will provide them with affirming and empowering opportunities that they otherwise may not experience.
We can do this!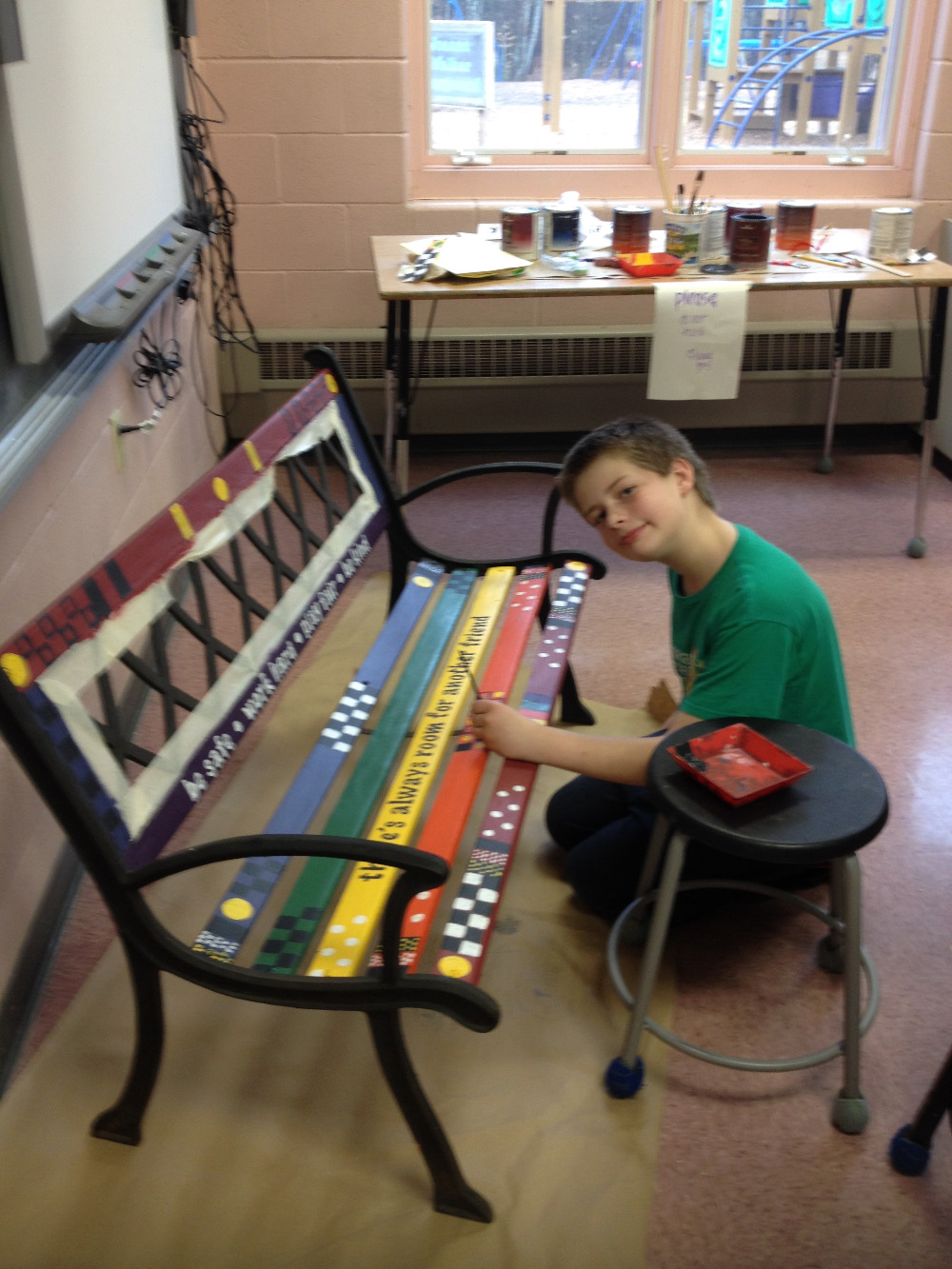 Finally, we believe that it is important to state that this is truely a crowd funded project.  We need
your
support to continue to expand this program.
Thank you for taking the time to read about the Earthkeepers Mindful Practices Project. We hope that you are as excited about this project as we are!
Thank you!
Thank you! Thank you!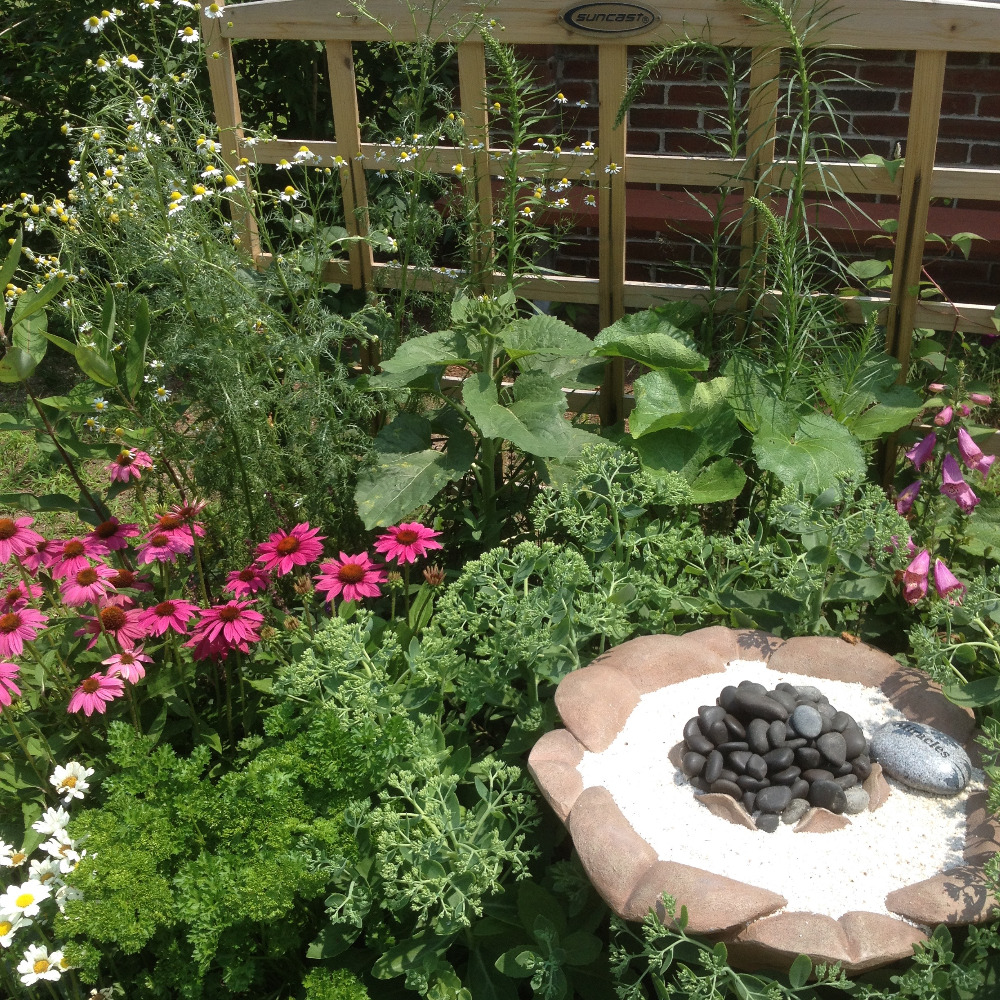 + Read More