The Misidentified 4 ( LOUISVILLE )
$605
of $15k goal
Raised by
15
people in 36 months
My family and I are raising money for the legal fees of our INNOCENT children who have been falsely accused of some very serious charges on March 22, 2014. On this night, four of our Black male family members were arrested for crimes they did not commit. During the investegation, that took all of five minutes to file,charges were made on their characters for the mere fact that they fit a made up description by the LMPD whom cohorts the victims. ( 4 black males, 5'8-5'10 between the ages of 16 & 20 all wearing hoodies one with gray sweatpants.) The victim and her witness gave no other description nor went in depth about facial features. The witness and the victim also were together when they identified our four boys under a street light which was the"line up" that incriminated our four boys. After being released on home incarceration the LMPD cohorts more victims into telling lies that they was attacked by two of the four young men & that they recognized them from the news...claiming that they are in a gang called YNO In which had Tyrone Booker & Shaquazz Allen detained after a day of slight freedom & trying to piece their young lives back together. We are fighting for the JUSTICE and FREEDOM of Shaquazz Allen, Tyrone Booker, Craig Dean, and Jerron Bush.Please DONATE,SHARE, and SUPPORT the movement for the #MISIDENTIFIED 4!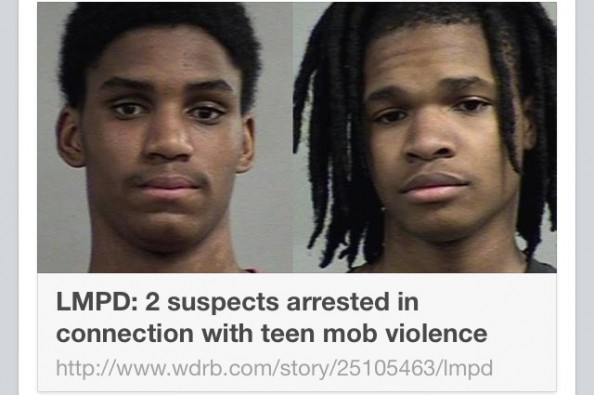 + Read More
If each one of their Facebook friends donated only $5.00 each the expenses for the expert witnesses could be paid. A friend in need is a friend in deed!
+ Read More
Would you help if I threw out a few facts. .... 2 crimes on the same night 2 descriptions given by 2 different victims/witnesses NEITHER DESCRIPTIONS MATCHED EACH OTHER OR THESE 4 YOUNG MEN.... ONLY MATCH WAS THE COLOR OF THEIR SKIN!!! They just happened to be visiting their cousin that night... The 1st four BLACK young men they seen...never LOOKED for anyone else. Case closed you say??? NO THEY WERE TARGETED TO TAKE THE FALL FOR A POLICE DEPT THAT FAILED TO PROTECT & SERVE YOU, ME and THESE TAX PAYING YOUNG MEN. . (YES THEY HAD JOBS)....
+ Read More