Matts Excellent Adventure in China
$6,100
of $5,000 goal
Raised by
31
people in 36 months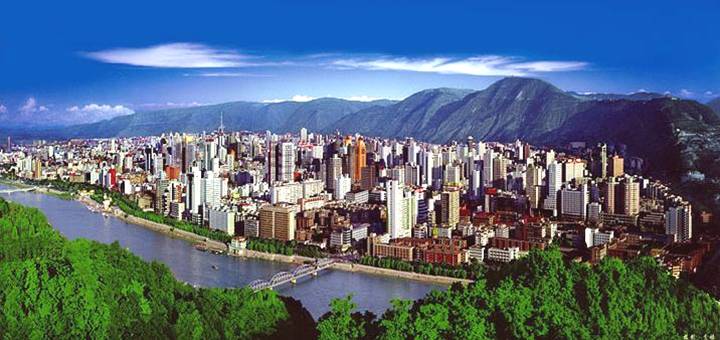 Hello all, I am excited to tell you that at the 11th hour, I have been accepted to a visiting artist program in China. I have been invited by Lanzhou City University to be a visiting lecturer at their Academy of Fine Arts from June 1st to July 30th (TWO MONTHS!). I'll be provided a studio and materials, an apartment, round trip airfare and a small stipend for food. I am doing this "go fund me" campaign to raise money for auxiliary trips to significant art sites in China. Your donations will also help defray costs incurred at home due to my not earning income for the two months I'm in China. In exchange for your donations you'll recieve artwork (shown at the bottom). 
Lanzhou is located in Gansu province in central China. It is one of the birthplaces of Chinese civilization and located on what is sometimes called the "stranglehold" gateway of the Silk Road. It was founded in 81 BC...(81 BC! We here in Philadelphia sometimes think of our city as old) 
My primary responsibility will be to work in the studio, interact with students and to give an occasional lecture. The plan is to continue to make the ceramic sculpture that I make
http://inliquid.org/complete-artist-list/courtney-matthew/
 in response to the things I see in China. The rich history of Chinese ceramics has already been an influence in my work.  For instance, a Tang Dynasty camel in the University of Pennsylvania Museum of Archaeology and Anthropology influenced the piece below. It's titled, "Tricolored, Tang Dynasty, Nativity Scene, Push me Pull you, Conjoined Camel".  My work is often a mashup of humor, ceramic history, political imagery and personal experiences. 
A main source for inspiration will be The Gansu Provincial Museum, a history and natural science museum located in Lanzhou. It houses 350,000 items chronicling the city's almost 3,000-year history. The The Gansu Flying Horse or Galloping Horse Treading on a Flying Swallow is housed there.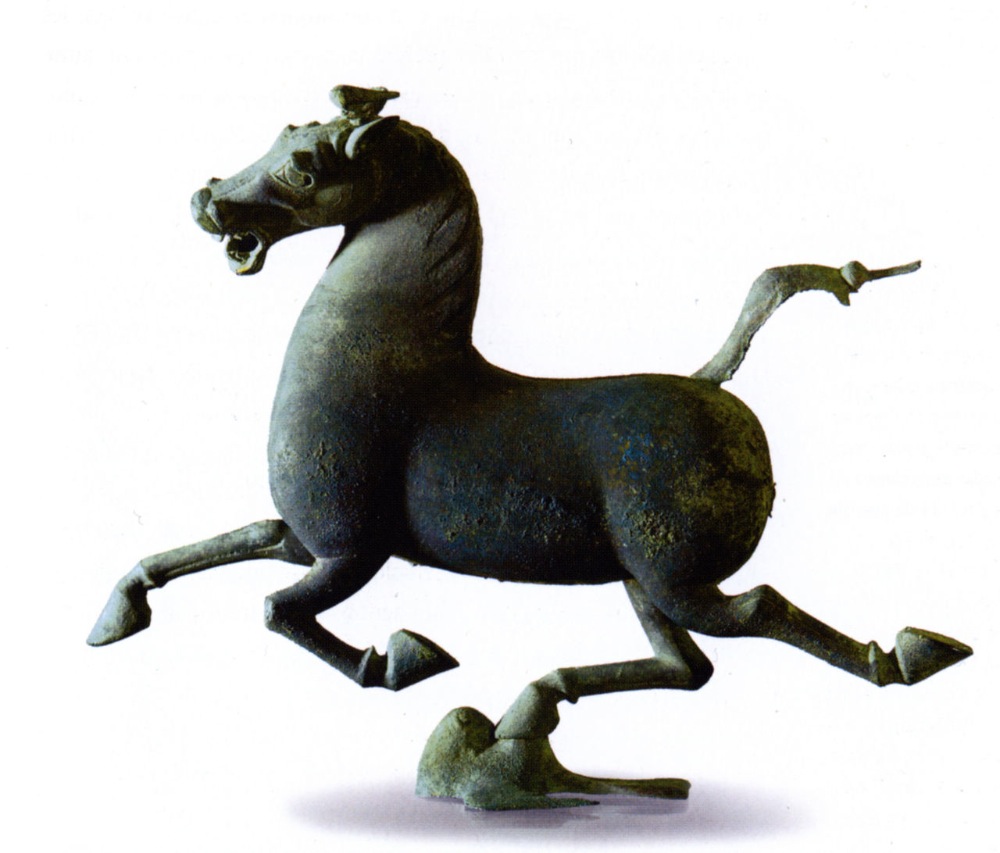 The area is internationally known for the Thousand Buddha Caves of Bingling Temple. Bingling Temple is a series of natural caves in a canyon along the Yellow River, packed with engraved Buddhist sculptures. The caves are about a 4-hour drive from where I'll be. I'd like very much to spend a long weekend there.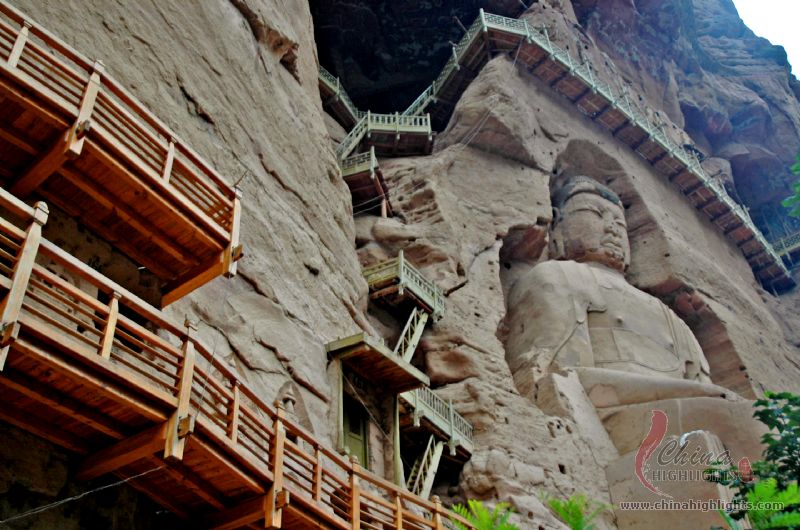 The terracotta Warriors are an 18-hour train ride or 1 hour flight away in Xian.  This is a "must see" for me during my stay in China. A good portion of my "go fund me" revenue will go towards a trip there.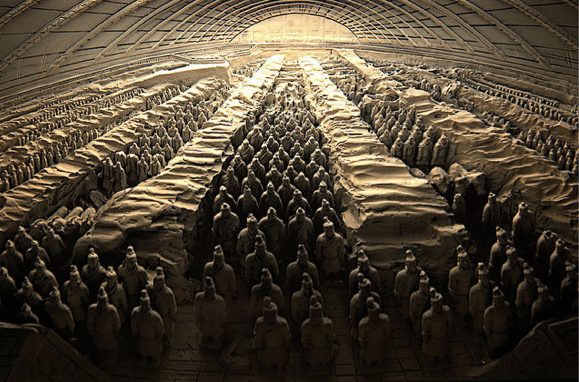 Another must see trip is to the Great Wall of China. The closest renovated portion is in Jiayuguan, Gansu, a one-hour flight into the Chinese desert.
I am incredibly excited for this once in a life time trip to begin. Any help you give me will be immensely appreciated. Thanks very very much
Below are the gifts you will receive for donations. Since I make these one at a time, your gift will be slightly different from the one in the picture. I'll begin mailing your gifts in the fall after I get back from China
$25.00 - 3"x 3" Fish tile
$100.00 - Fish Mug 
$300.00 - Book wth Bird
$500.00 - "Push Me Pull You" terracotta camel  
$1,000.00 - "Push Me Pull You" tri glazed camel
$2,000.00 - Penguin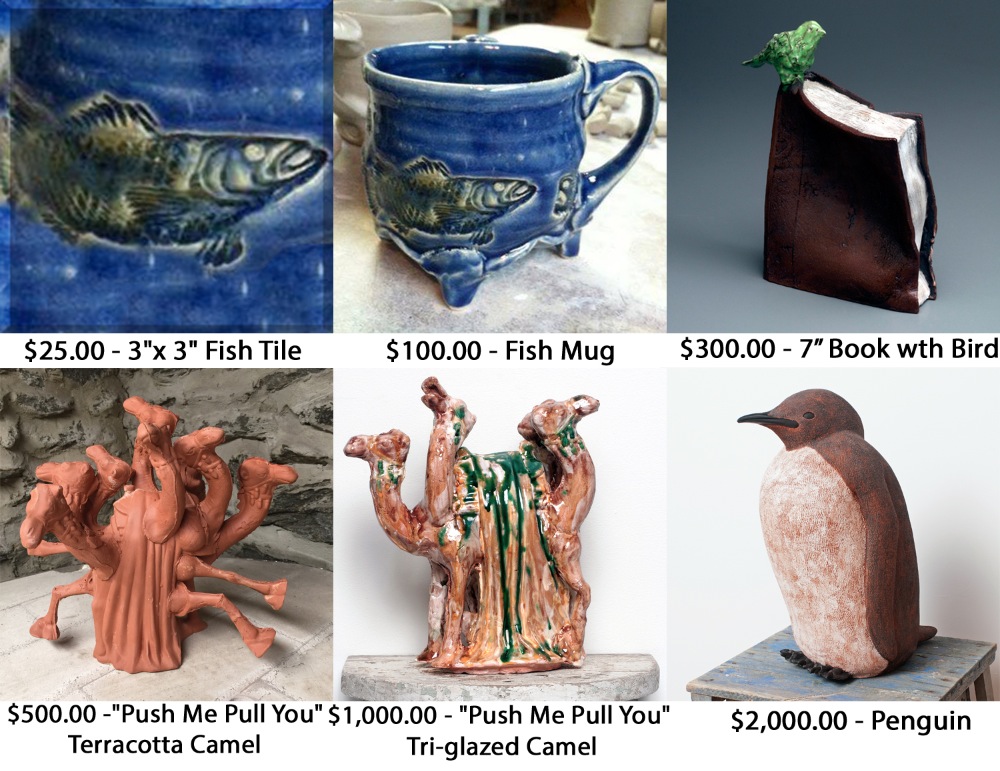 + Read More
HOW ABOUT THAT!!! WE JUST BLEW BY OUR GOAL!! I CAN'T THANK EVERYBODY ENOUGH. THANK YOU! THANK YOU! THANK YOU!
+ Read More
Jackie and I have been deeply moved by the support we are getting for my trip.
+ Read More