Waliszewski Fund
$38,230
of $50,000 goal
Raised by
251
people in 27 months
On August 7, 2016
Mariusz Waliszewski

was involved in a tragicmotorcycle accident, as he was heading home to his family at dusk. Details of the accident are not yet clear, there were no witnesses at the time, what we know is that the accident caused him to flip several times and he landed onto a tree. Mariusz was airlifted from the crash scene. He is in critical condition and has been unconscious since the crash. Mariusz is suffering from multiple injuries and will need serval surgeries. As of now he has a Diffuse AxonaI brain injury, and due to the different severities of DAI we are not certain how severe his case is. We do know it might take a minimum of a year for the swelling of the brain to go down and chances are Mariusz might not be back to his normal state. However, he will need a lot of therapy and because he is young he has more of chance of making a full recovery depending on the severity of his DAI. What has been confirmed is that he has a total dislocation of the left shoulder, fractured ear, and has a DAI brain injury.
Mariusz a 36 year old hard-working man, husband and father. Married to his beloved wife Orquidea, who together have two wonderful children, 6 year old Victoria and 5 year old Brian. Its been a difficult ride for both parents due to Brian being born deaf. However, with Gods will and our advanced technology, Brian now has cochlear implants and lives a normal life asbeing a happy child. As a happy family, they bought their first house a year ago. The circumstances of Mariusz's state, he will be out of work until clearance is given. This leaves all of his monthly bills that need to paid, along with medical bills.
We would be so unbelievably
grateful for any contributions
you are able to give in honor of the Waliszewski family. Even if you're unable to contribute monetarily,
you can contribute by posting/sending this to all of your family and friends
.
PLEASE,
find it in your heart to help us get the word out.
100%
of your contributions will go towards
Mariusz's medical costs
, and assist with
Mariusz's financial obligations,
and any other expenses to
help
with the Waliszewski family get through these heartbreaking times.
Thank you in advance for your contributions and support.
Please keep Mariusz Waliszewski
 and his family in your prayers. God bless.
Help
spread
the word and
share this.
Thank you.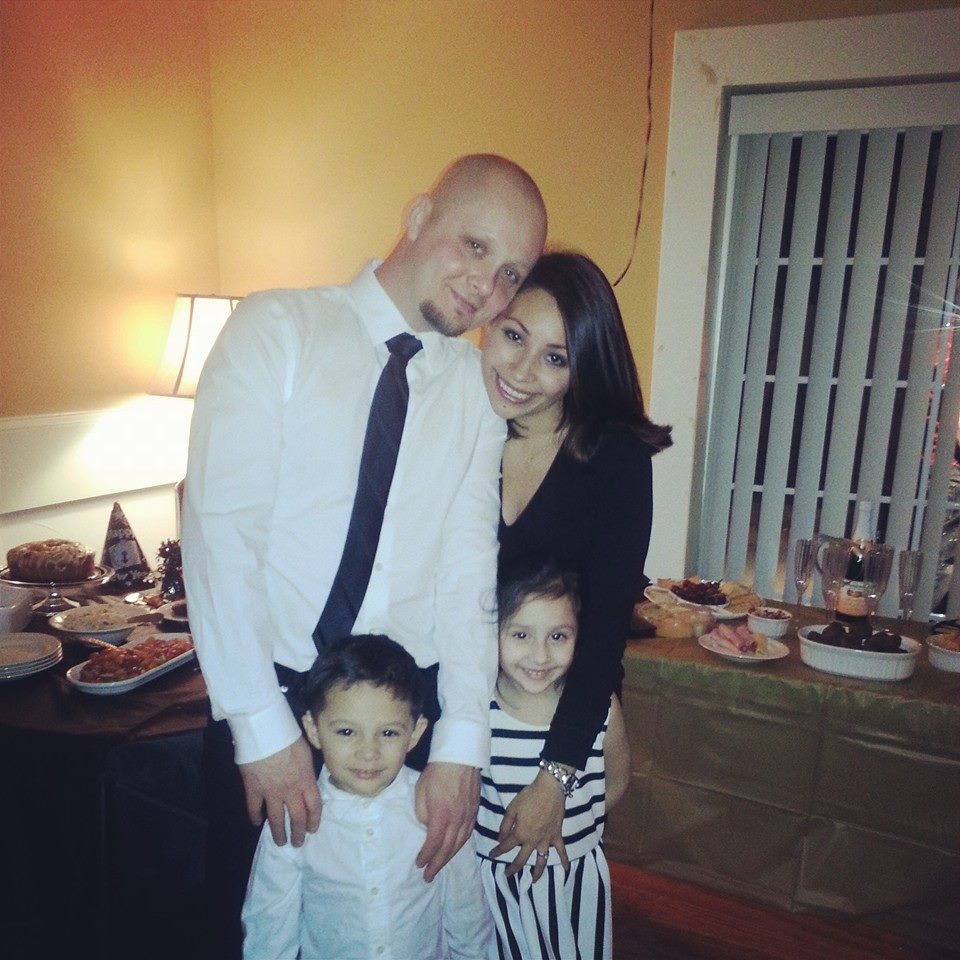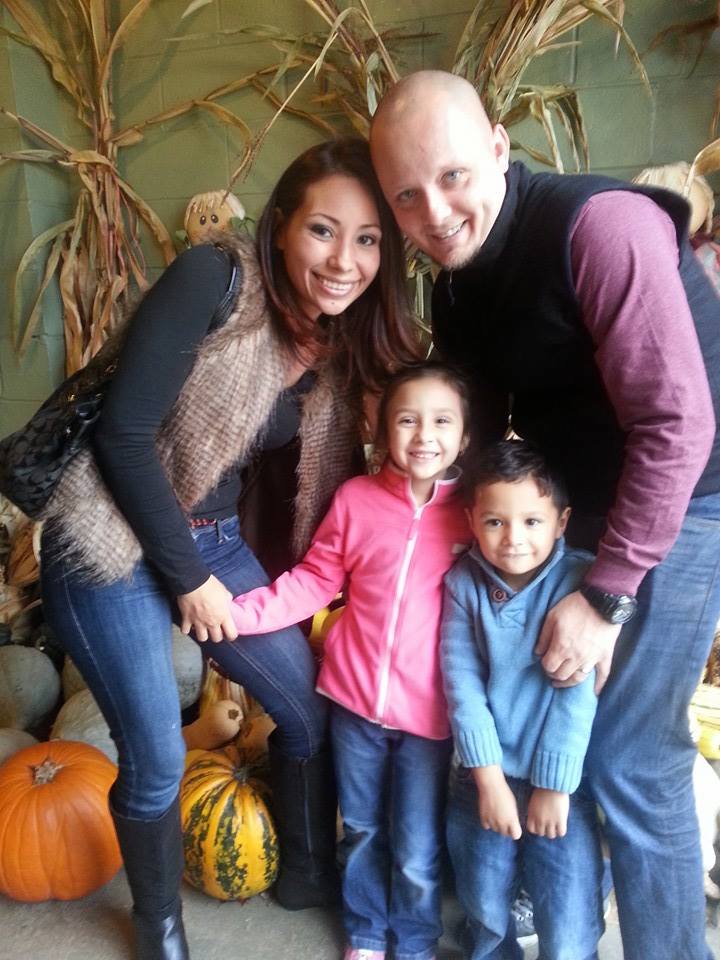 Dnia 07 Sierpnia 2016, Mariusz Waliszewski wracajac do swojej rodziny o zmroku, uległ niezwykle poważnemu wypadkowi motocyklowemu. Szczegóły wypadku nie są jeszcze jasne, nie było żadnych świadków. Jedyne co jest wiadome, to iż wypadek spowodował że Mariusz przekoziołkował kilka razy i uderzył w drzewo. Z miejsca wypadku został on helikopterem przetransportowany do szpitala. Jest w stanie krytycznym i dalej pozostaje nieprzytomny. Mariusz doznał wiele obrażeń wewnętrznych i będzie musiał przejść kilka operacji. Na czas dzisiejszy lekarze zdiagnozowali rozproszone uszkodzenie aksonalne mózgu. Jeszcze nie wiadomo w jakim stopniu jest jego mózg uszkodzony. Zejście obrzęku mózgu może potrwać co najmniej rok i szanse sa, że Mariusz nie dojdzie do normalnego stanu zbyt szybko. Będzie potrzebował wiele terapii. I dzięki temu, że jest młody, ma więcej szans na dokonanie pełnej regeneracji w zależności od stopnia uszkodzenia jego mòzgu.
Mariusz 36-letni pracowity mężczyzna, mąż i ojciec. Wraz z ukochana żona Orquidea, wspólnie mają dwójkę wspaniałych dzieci, 6-letnia Wiktorię i 5-letniego Briana. Ich wspólne życie nie było łatwe, gdyż Brian urodził się głuchy. Dzięki zaawansowanej technologii, Brian kwalifikował sie na implanty ślimakowe i teraz może mieć normalne życie. Rok temu, szczęśliwa rodzina kupiła swój pierwszy dom. Nie wiadomo jak długo Mariusz nie będzie mógł pracować. A niestety miesięczne I medyczne rachunki wymagają zapłaty.
Bylibyśmy tak niesamowicie wdzięczni za wszelkie składki dla rodziny Waliszewski. Nawet jeśli nie jesteś w stanie pomóc finansowo, proszę udostepnij ta wiadomość pomiedzy swoja rodziną i przyjaciółmi.
100% składek trafi na koszty medyczne Mariusza, jak również na pomoc w innych zobowiązaniach finansowych rodziny Waliszewski.
Dziękuję z góry za wasz wkład i wsparcie. Proszę o pamieć w swoich modlitwach o Mariusza i jego rodzinę.
Pomóż rozpowszechniać i udostępniać ta wiadomość. Dziękuję Ci!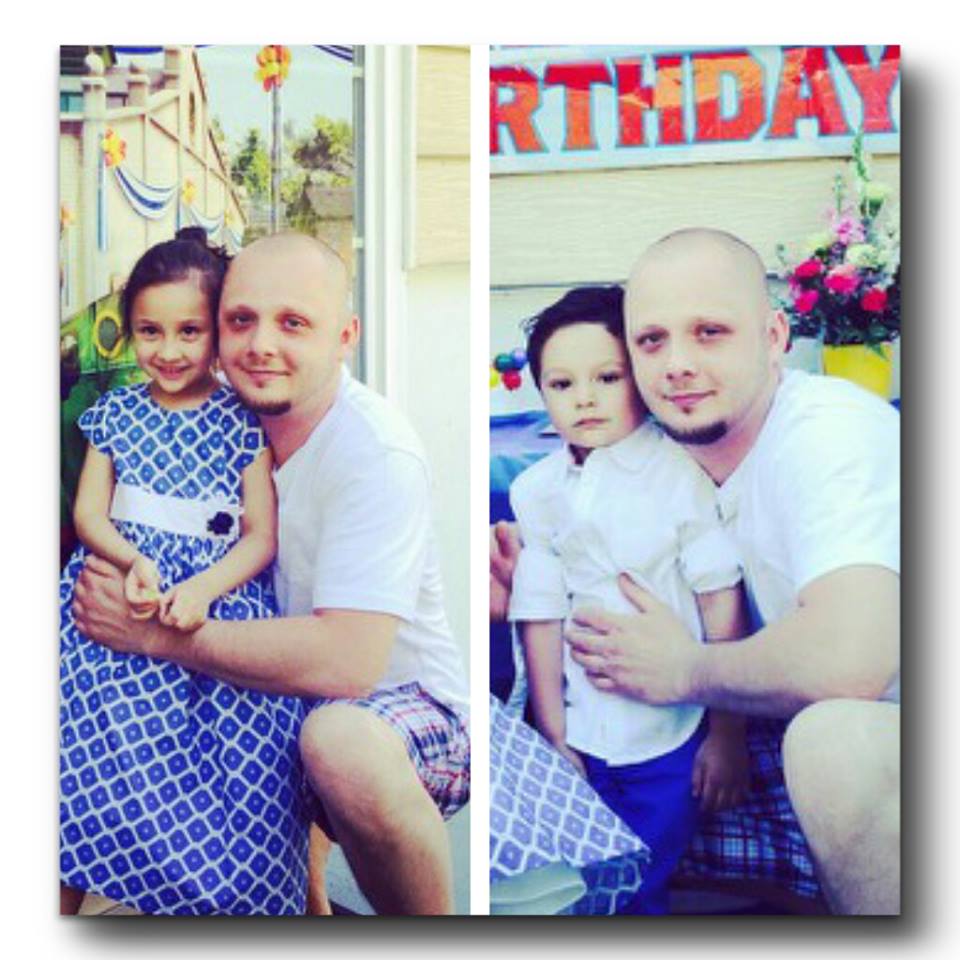 El 7 de agosto del 2016 Mariusz Waliszewski estuvo involucrado en un accidente trágico en su motocicleta, cuando se dirigía a su casa con su familia al obscurecer. Los detalles del accidente aún no están claros, no hubo testigos en ese momento, lo único que sabemos es que el accidente le hizo dar varias vueltas y cayó en un árbol. Mariusz fue trasladado en un helicóptero desde el lugar del accidente. Él está en estado crítico y ha estado inconsciente desde el día del accidente. Mariusz sufre de múltiples lesiones y necesitará varias cirugías. En estos momentos tiene una lesión axonal difusa, y debido a los diferentes niveles de gravedad de su lesión axonal difusa no estamos seguros qué tan grave es su caso. Lo que sí sabemos  es que podría tomar  mínimo un año para que la inflamación del cerebro baje y lo más probable es Mariusz no regresar a su estado normal. Sin embargo, va a necesitar mucha terapia y porque es joven tiene más posibilidades de tener una recuperación completa, dependiendo de la gravedad de su difusa axonal. Lo que se ha confirmado es que tiene una dislocación total del hombro izquierdo, una abertura en su oreja, y tiene una lesión cerebral.
Mariusz un joven de 36 años de edad, hombre trabajador, esposo y padre. Casado con su amada esposa Orquidea, juntos tienen dos hijos maravillosos, Victoria de 6 años de edad y Brian de 5 años de edad. Ha sido un viaje difícil para ambos padres debido a que Brian nació sordo. Sin embargo, con la voluntad de Dios y con la tecnología avanzada, Brian ahora tiene  implantes cocleares y vive una vida normal. 
Como una familia feliz, compraron su primera casa hace un año. La situación del estado de Mariusz, es que estará fuera del trabajo hasta que se autorice. Esto deja todas sus facturas mensuales sin pagar, junto con las facturas médicas.
Le estaremos infinitamente agradecidos con las contribuciones de ustedes en honor de la familia Waliszewski. Incluso si usted no puede aportar económicamente, puede contribuir mediante la publicación / y enviando esto a toda su familia y amigos. POR FAVOR, toquen su corazón y ayúdenos a correr la voz. 
De sus contribuciones se destinará el 100% a los gastos médicos de Mariusz, y para sus  obligaciones financieras, y cualquier otro gasto para ayudar a la familia Waliszewski en estos tiempos difíciles.
Gracias de antemano por sus contribuciones y apoyo. Por favor, mantenga a Mariusz Waliszewski y a su familia en sus oraciones. Dios los bendiga.
Ayuda a difundir y compartir esto. Gracias.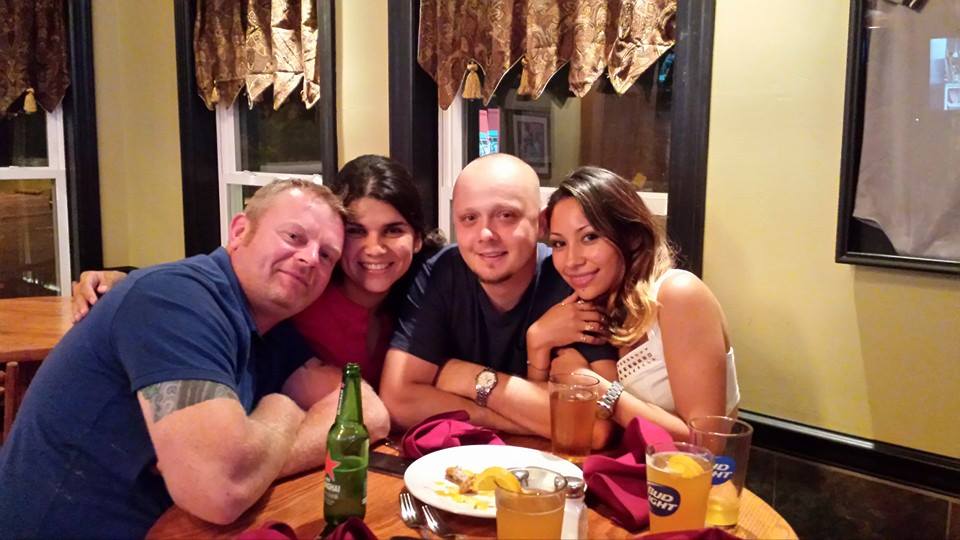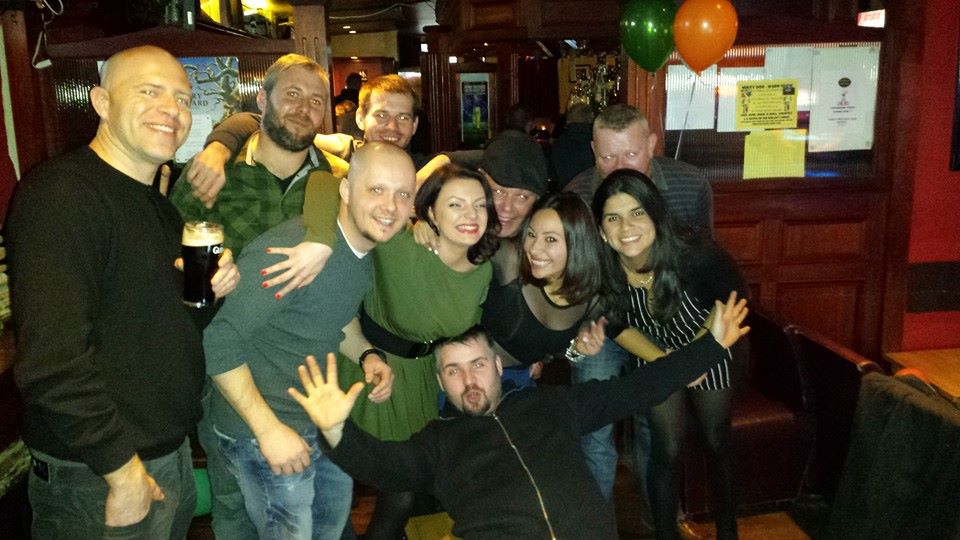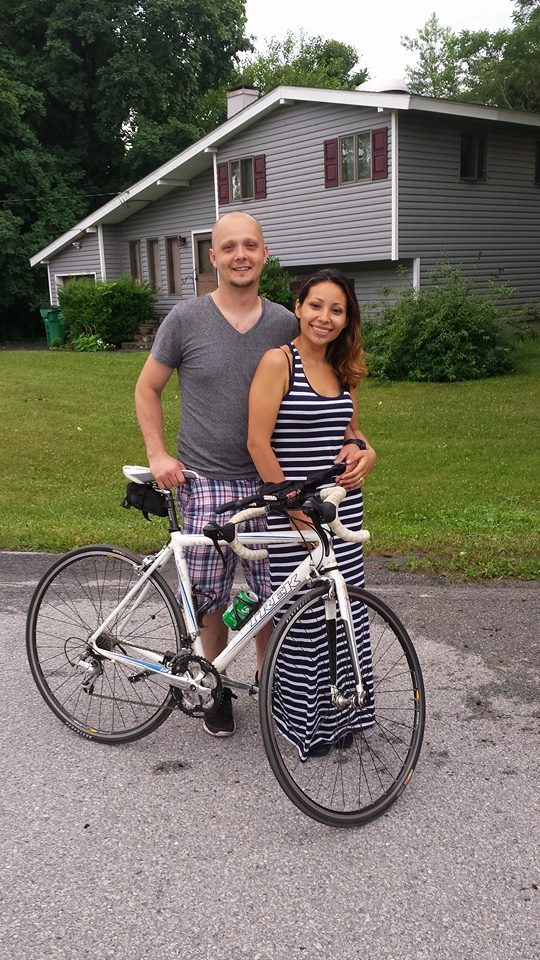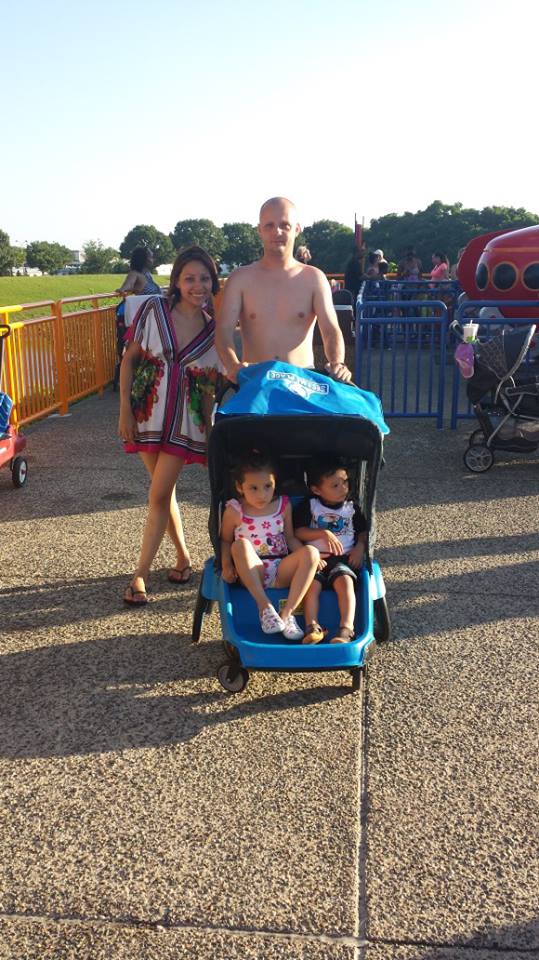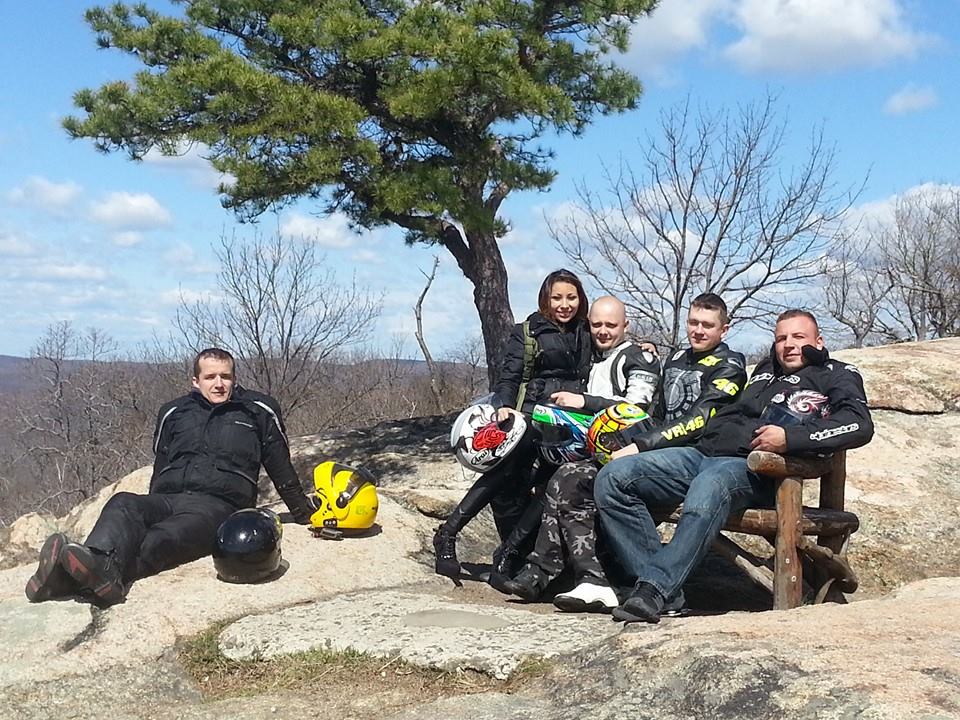 + Read More