Lyme Disease Education & Advocacy
$1,995
of $5,000 goal
Raised by
13
people in 21 months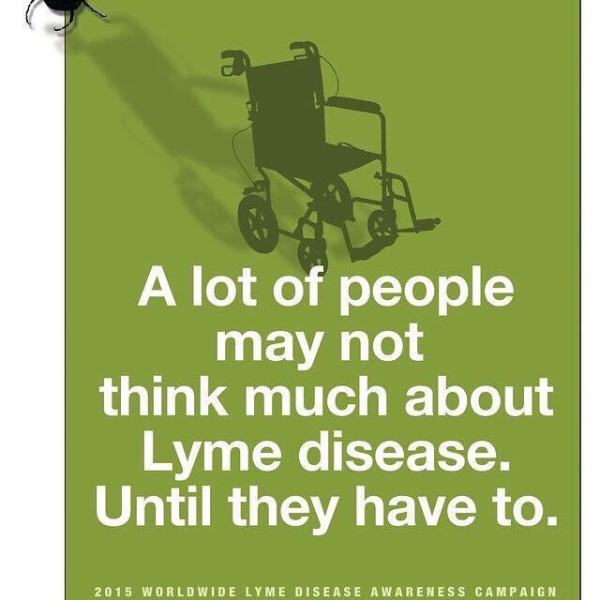 My name is Melody,
my goal is to improve the treatment of Lyme Disease in Louisiana
. During my battle with Lyme, I have been told by multiple medical doctors and specialists that "
There is NO
such thing as Lyme Disease in Louisiana."
Please help me to change this preception by donating and helping me to further my Lyme education.

I am an Family Nurse Practitioner Student, and a Lymie!
Currently, in Louisiana I only know of two Lyme Literate Doctors; one of them is Dr. Forrester. He has graciously agreed to share his wealth of knowledge with me so that I can better treat Lyme patients in Southeast Louisiana upon graduation. This means lots of travel, his office is in Pineville and I live in Saint Francisville. Due to my extensive and expensive Lyme Treatments,
I am in need of financial support to complete my Lyme focused capstone project
and to advance my Lyme knowledge
.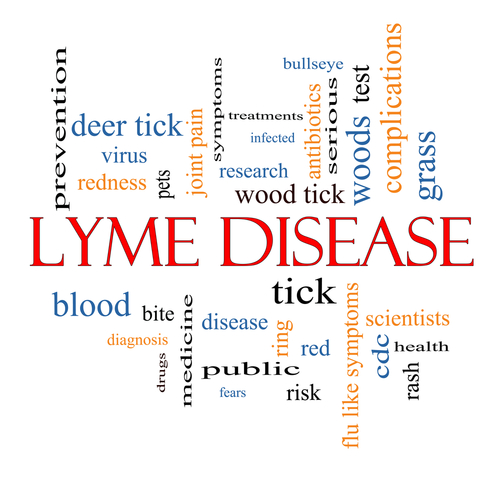 This is my Lyme story:
I was born and raised in Calgary, Alberta, Canada, During my teen years I used long distance / cross country running as a coping mechanism that carried over to my days at the University of Calgary and after my move to Louisiana.
No one can tell me for how long I have had Lyme Disease, all they say it has been a very, very long time - probably many decades.
Being the
great imitator
I have suffered from various ailments for decades. These signs and symptoms were always attributed to some other cause and were never given to much concern because I always bounced back. The only lingering condition I've had is endometriosis, so severe my husband and I are unable to have children. So with that change in life plan in 2012, I applied and was accepted to a Local Nurse Practitioner Program.
By October 2013, chronic illness had taken control of every aspect of my life and I thought I was going to die!  


During my battle with Lyme, I have been terminated and asked to leave many nursing positions for a variety of Lyme related reasons.
I have been accused by my supervisors of malingering and faking being sick!
Like most Lyme patients,
I have been accused of Doctor shopping and antibiotic drug seeking (who knew there was such a thing)
.
After being told it's time to
learn to live with IT
- what ever
IT
was because no one had taken the time to find any answers.
IT
apparently was depression and generalized anxiety as I left my former health care providers office with a prescription for Lexapro. During this time, I was bed bound, unable to think; read; or watch a TV program due to my gnat like attention span. I could not even carry on a conversation,
I had become 10 second Tom from "50 First Dates".
   Lyme and it's co-infections invaded my brain (thought I had early onset Dementia); my nervous system (severe vertigo and MS symptoms); my heart (resting HR was 180's); my kidneys (3 Lithotripsy's in 4 months); and my joints.
Through the grace of God, the support of my amazing husband, famly and friends my fight goes on
. God's intervention led me to my amazing school advisor, Dr. Laurie Anne Ferguson. With her encouragement, I did not accept being told to learn to live with IT or to believe I would never finish my NP education! My health care team also includes an awe-inspiring Doctor of Osteopathic Medicine - Dr. Amanda Lea who in April of 2013 diagnosed my Lyme Disease; an amazing immunologist - Dr. Richard Guillot, an incredible pulmonologist - Dr. Gomez; a brillant hematologist - 
Dr. Ruben D. Fabrega, and the amazing cardiophysiologist - Dr. Ravi Kanagala. These professional took me at my word, have never stopped believing in me and have been 100% supportive of Dr. Forrester's (my Lyme Literate Doctors) plan of care.
Thank you for taking the time to reading my Lyme testimony.
If you select me to receive your donation it will be put towards my FNP Capstone and furthering my Lyme education so that I too can be a Lyme Literate Doctor of Nursing. Once I graduate and sit for my certification exams, I will then set up an account to offset the cost for out of pocket payments for my rural patients.
Yours in health promotion, Melody
+ Read More
Be the first to leave a comment on this campaign.