"The Love Letters of U. S. Grant"
$4,425
of $36,000 goal
Raised by
23
people in 22 months
THE VIDEO ABOVE CONTAINS HIGHLIGHTS FROM SOME OF THE WONDERFUL SCENES WE HAVE COMPLETED SO FAR. 
SCROLL DOWN TO VIEW  TWO VIDEOS FILMED AT MADISON BARRACKS, SACKETS HARBOR, NEW YORK.
Writer/Director Patricia Cameron has been to the Library of Congress in Washington D.C. seven times with rare permission to study the original "Love Letters of Ulysses S. Grant." Ulysses was a beautiful writer, and a prolific one. For many years, it has been Patricia's dream to re-create Ulysses writing his love letters. 
A HISTORICAL LOVE STORY UNTOLD UNTIL NOW
"Your letters always afford me a great deal of happiness because they assure me again that you love me still," Young Ulysses S. Grant wrote his life-long sweetheart, Julia Dent, on September 14th, 1845, from his army encampment in Corpus Christi, Texas, just before the Mexican War erupted.
So far we've filmed Julia and Ulysses' early romance, young Grant's early career, and much of his final days.
EXCITING NEW SCENES WITH THE NEWLYWEDS!
Last October we filmed at Madison Barracks, Sackets Harbor, New York, right inside the room where Julia and Ulysses actually lived as newlyweds.
VIDEO #1
As revealed in Update 15, we recreated the interior of their cozy little home, using Julia's descriptions to reproduce the room exactly as it was. We were able to use Julia's own porcelain china and the Grants' actual dinner table both on loan from the Sackets Harbor Museum! First shown in Update 15, this adorable scene is entitled "Dinnertime at Madison Barracks."
VIDEO #2
As we shared with you in Update 14 this video pushed into new emotional territory as young Ulysses faulted his beloved Julia for not returning the deep love and heartfelt affection he so heaped upon her.
We also captured scenes of the heartbreak of saying good-bye when Captain Grant is ordered 3000 miles away to the Pacific Coast. He had to leave his tearful, pregnant wife and their toddler son behind. This caused Julia to realize that her love for him was boundless.
LOVE LETTERS KEPT THEIR LOVE ALIVE
During his many years of military service, Ulysses and Julia were separated, often for years at a time. Ulysses had to overcome endless obstacles in his quest to convey his love to Julia through fragile little letters that had to travel long hazardous distances.
STUNNING LOCATION FILMING
We will continue to use beautiful and moody locations for this intimate portrait of our 18th president, like the magnificent gardens of L'Auberge Chez Francois in Great Falls, Virginia...
...and preserved historical sites, which require special permission, like Grant's Cottage at Mount McGregor, New York, where, during his last days, Ulysses wrote his final love letter to Julia.
Ulysses also wrote his memoirs at Mount McGregor.
"The best memoirs of any general's since Caesar," —Mark Twain
Our three part film saga follows the love life of Ulysses S. Grant with detail that has never before been brought to light . Our audience will be with him from the day he and Julia met, through his writting of his first love letter one stormy night in Louisiana, to his last love letter, written after the ability to speak had abandoned him as he was dying of throat cancer.
Our film features narration by, and an in-depth interview with, Ulysses Grant Dietz, the great-great grandson of Ulysses S. Grant.
"I have this strong sense of their marriage being a very special one. That marriage was truly epic and deserves more study and I'm glad you're doing it." 
                                                                      —Ulysses Grant Dietz
We've also captured a tender portrayal of Grant's loving granddaughter played by his actual great-great-great-great granddaughter.
For one powerful scene, Ulysses' first army tent was put together for us by a troop of helpful Boy Scouts!
BUDGET FOR RECREATION OF JULIA AND ULYSSES' WEDDING - 2018
Project: "The Love Letters of Ulysses S. Grant"
Format: HD
Writer/Director: Patricia Cameron
Location: 1800s Townhouse, Washington D.C. . Multiple set ups, interiors and exteriors.
Julia's wedding gown, veil and accessories    $   3,000
Ulysses' full dress uniform                                            1,000
Total Travel & lodging & food                                     12,800
Bride and groom/acting                                                       800
Wedding guests/acting                                                      3600 
Wedding guests/costumes                                              9,000
Julia's wedding bouquet/flowers for hair                    500
Bridesmaids bouquets                                                           200
Mahogany chair rentals for guests                                  700
Crew:
Director of Photography                                                     1000
Lighting                                                                                            500
Make-up/hair stylist                                                                  500
Asst. Make-up/hair                                                                    300
Production designer                                                                 500
Production manager                                                                 500
Sound                                                                                                500
Costume Designer/Wardrobe Mistress                        600
TOTAL                                                                                          36,000
Thanks again to previous donors whose generosity enabled us to shoot our early romance scenes. Bad weather destroyed this year's cherry blossoms which we wanted to use as the back drop. However...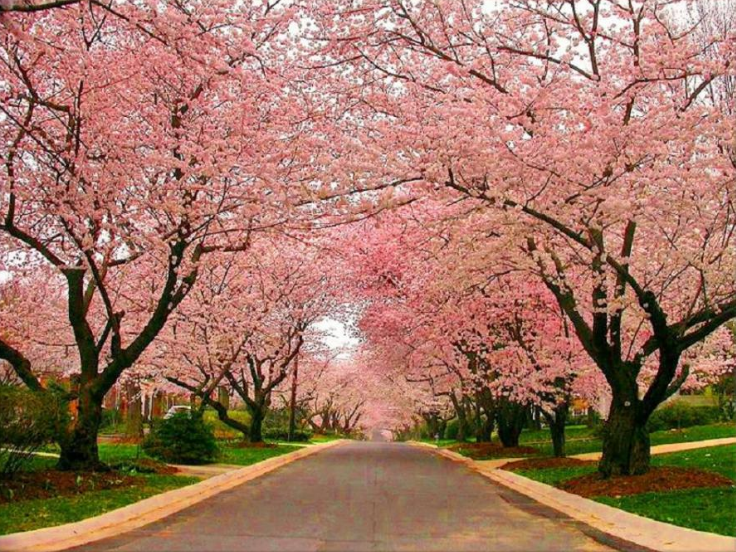 ...with the help of our great friends at L'Auberge Chez Francois, we were able to shoot in the rain and use their beautiful gardens as our backdrop.
In these ultra-romantic scenes, young Ulysses and Julia bond together, forever. While separated from Julia in the line of duty, and during his last days at Grant's Cottage, Ulysses re-lives these enchanting moments again and again.
For a donation of any size, you will receive updates on our progress in making this exceptional movie.
Share the joy and excitement as we seek out authentic 1800s costumes, including handsome military uniforms and fancy period dresses.
Share the adventure as we search for and discover antiques and props from the 1800s.
Be the first to see on location still photographs of Julia and Ulysses as we film them together as newlyweds!
"The Love Letters of Ulysses S. Grant" is about the human need for love. It is a tender historical tale that the whole world needs right now.
We deeply appreciate our donors.
With gratitude,
Patricia Cameron
"I have this strong sense of their marriage being a very special one. That marriage was truly epic and deserves more study and I'm glad you're doing it."
                                                              —Ulysses Grant Dietz
HONORING LOVED ONES IN THE MILITARY
"The Love Letters of Ulysses S. Grant" shows the importance of reaching out to our loved ones in the military.  Our film expresses how much it means to them to receive our comfort and attention. 
Young Lieutenant Ulysses S. Grant at age 21.  This is how he looked at the time he met his beloved Julia.
Both young vibrant Ulysses S. Grant and his elderly ailing counterpart are portrayed by Theodore Rudolph Antonio, who also composed the film's original score. 
When you make your donation, don't forget to subscribe to our updates! Share the joy, the romance, and the love!
Thank you so much.
+ Read More
Be the first to leave a comment on this campaign.