487
8
Love for Lily J
$45,066
of $50,000 goal
Raised by
486
people in 19 months
Help Lily fight Neuroblastoma!

Lily is one of the happiest, sassiest, most fun-loving toddlers you will ever meet. Her infectiously positive spirit brings smiles and laughter to everyone she meets! In the middle of May, she became a big sister to Arabelle, and she couldn't have possibly been more excited to have her very own baby!



But everything changed when just a few weeks later, on June 8, 2017, she was diagnosed with High Risk Neuroblastoma. She was only 19 months old at the time she was diagnosed.  Neuroblastoma is a rare type of pediatric cancer that affects the nervous system.

After her parents noticed a bump on her back that didn't go away, Lily was sent for tests, first at her local hospital, and then at the Children's Hospital of Philadelphia. She was officially diagnosed on June 8th and began her first round of chemotherapy only a few days later. Lily, her newborn sister Arabelle, and her parents Lindsey and James have been staying together at CHOP during Lily's chemotherapy cycles, with two weeks at home in between each round.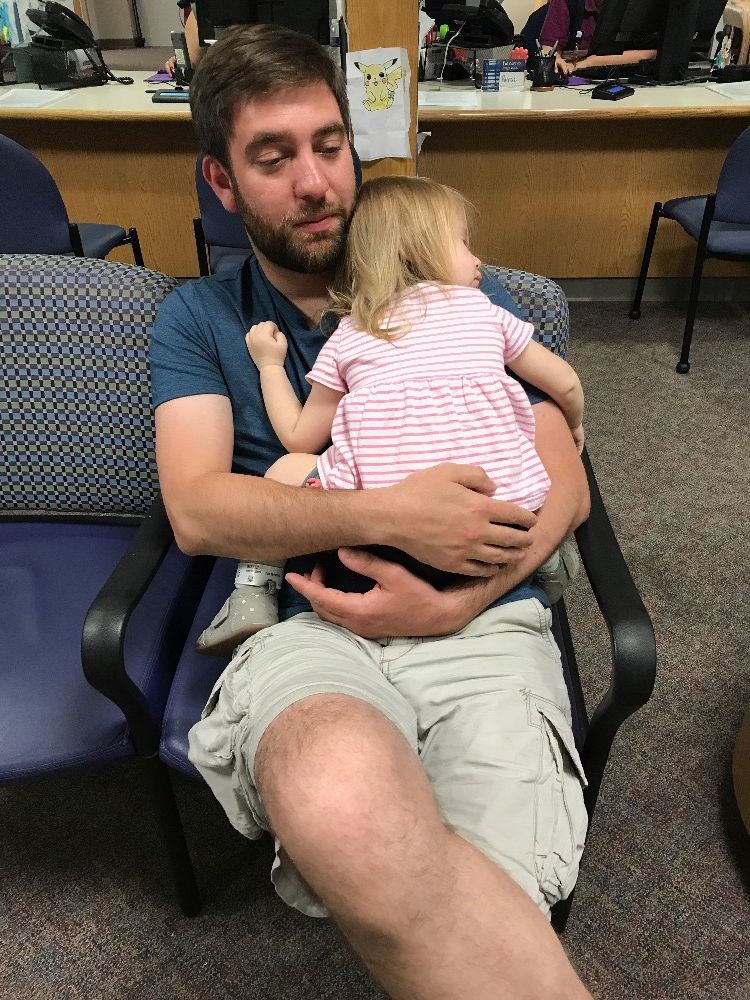 Since June, Lily has completed two intense rounds of chemotherapy, and she is beginning her third round of chemotherapy now. Her doctors aim to hit this as hard as possible now to shrink the mass before surgery to remove it. 



Lily's entire course of treatment will be lengthy (18 months) and will bring with it huge medical costs, the full scope of which we can still only guess. There will also be many other costs for her family as they travel back and forth to Philadelphia for weeks in the hospital: gas, meals, and much more. While Lily gets time off between rounds of treatment, she has already had several unplanned hospital stays, a trip to the ER, and an ambulance transport from her local hospital to CHOP. Each new phase of treatment brings with it new challenges.

Our goal with this GoFundMe page is that your outpouring of love and support will help eliminate the financial stress, so that Lindsey and James can focus all of their attention on Lily and Arabelle.

This has been a shock to Lindsey and James and all of us who love them and their beautiful daughters. This is the kind of thing that no one should ever have to go through, let alone someone so young. But our Lily Joan is a fighter - she gets her amazing strength from both of her parents, and her positive spirit is unforgettable.

Any support, big or small, can make a difference for Lily and her family and is appreciated more than words can say! Thank you so much for your prayers, thoughts, love, and good, healing vibes for Lily!
+ Read More
Update 1
18 months ago
Share
To our dear family and friends:

The last two months have been a rollercoaster - beginning with Arabelle's birth, which was certainly not dull, to finding out about Lily only a week and a half later. It's been pretty difficult to process. We are devastated. How did this nightmare become our reality and why to our precious little girl? As we struggle to learn this new language that we never wanted to speak and find some sort of new "normal" in our everyday lives, we are comforted by the strength of our Lily. We wish you could see her the way that we do. She is truly amazing. Despite all that she's going through, she is still her happy, sweet, empathetic self, wiping our tears and cheering us up with her sass and spunk. We are in awe of her. We wanted all of you to know that and hope you find comfort in it too. And of course not to forget about our other little powerhouse, Arabelle, who is absolutely adored by her big sister and been such a trooper and comfort to us all. We want to thank all of you, from the bottom of our hearts, as we couldn't have imagined the outpouring of love and support that we have received. Your texts, messages, emails, cards, gifts, and donations mean so much to us and help us to feel stronger as we navigate this journey. You've all made this incredibly difficult situation much easier for us to handle, and we so appreciate your kindness and generosity. Please keep us in your thoughts and prayers as we continue down this long road.

"If you're going through hell, keep going."

Love for Lily!!!!!!!


+ Read More