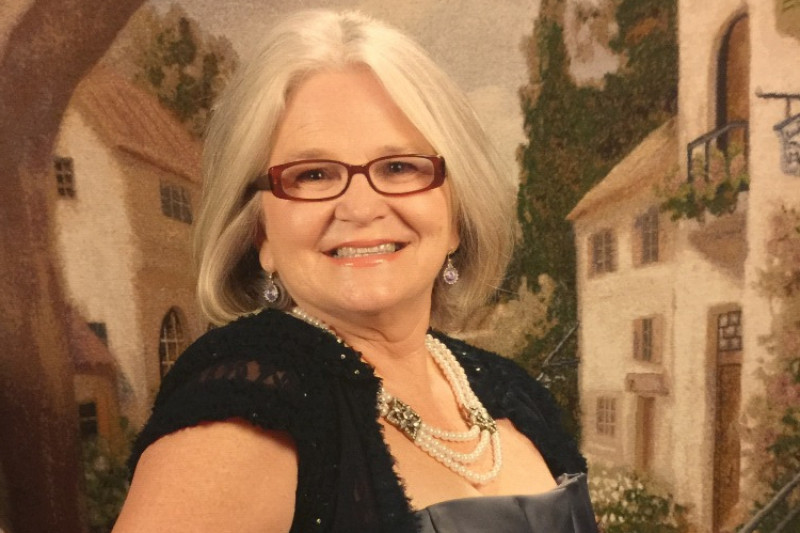 27
5
Live Laugh Love Lindia Cancer Fund
$7,295
of $60,000 goal
Raised by
30
people in 4 months
  In 2014 as a family of 5 ( Mom, Dad, Kiddos and Granny) we took off to South America as volunteer missionaries. Our goal was to spend 1 year in our mission. We loved it and 1 year turned into 3. Granny began having health complications and returned to the States. My Mom soon followed to care for her. For over a year she has had numerous tests, scans, pokes, pricks and prods. She never complained or lost her sense of humor (see above pic of her most recent hospital stay).  Granny was diagnosed last week with Stage IV Pancreatic Neuroendocrine Cancer. The tumors are inoperable. My grandmother is only 62 years old.  
 In Europe, for the past 10 years they have been treating this rare type of cancer with an advanced nuclear medicine called PRRT.  This treatment has extended the life and quality of life for thousands of patients. The FDA is set to approve PRRT in the US sometime in 2018.  
  Right now, it is succesfully being administered in Houston, TX under the "Right to try" Law. It is not covered by insurance and all costs must be paid in full before each treatment. There are 4 treatment cycles.   Knowing someone you love will die because you can't afford medical treatment is a helpless feeling and my heart aches for the many families who share this same struggle.  My grandmother has spent her life helping others, sharing her faith in our creator and never wavering in her belief of a better world. [Revelation 21:4]
  My family is doing everything in our power to get the treatment process started, but we know our funds will run out shortly. We are relying on friends, family and the kindness of others, as so many once relied upon her. She gracefully shoulders many roles. Momma, Granny, Lindy Lou, Sis, Volunteer and dear friend. We are not ready to say goodbye to this amazing woman. We will fight this.
  Thank you for taking the time to read our story and for joining us in our fight. We are so grateful for any contribution, in any amount.
+ Read More
Update 2
4 months ago
Share
Momma had her first Lanreotide injection yesterday. She's feeling fairly well, just very tired. No other side effects at this time although we are monitoring. Her next injection is scheduled for February 28th.

+ Read More
Update 1
4 months ago
Share
Last week Momma had an appointment at Emory in Atlanta. After a review of her case by the Oncology Surgery Board it was determined that she may actually be a candidate for surgery. Also, she will begin taking monthly Lanreotide shots this week to help slow the growth of her tumors and help with her symptoms. The problem is that Emory requires payment up front for all services. This includes the scans they would like to repeat there and the surgery. Although we are attempting to get her medical care covered by Medicaid, there are delays after delays. We are pursuing every option available to get her the timely treatment needed. We all greatly appreciate your thoughts, prayers and donations. Every little bit helps!

+ Read More
Read a Previous Update