Linda's Lyme Disease treatment
$22,183
of $25,000 goal
Raised by
302
people in 57 months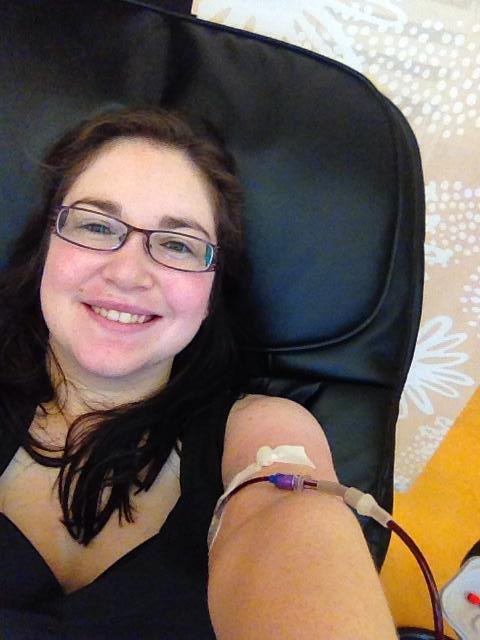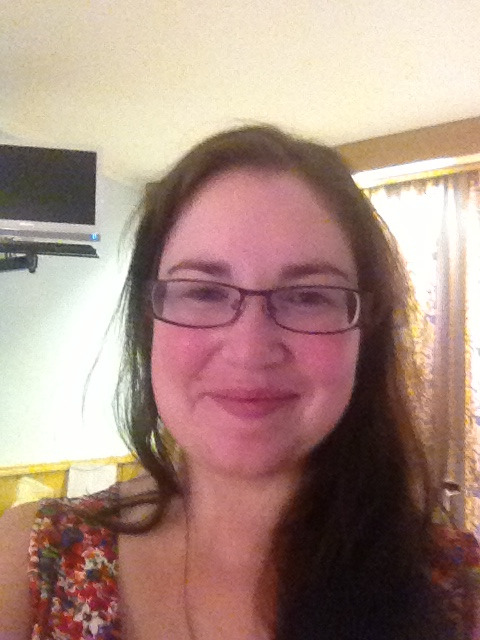 Hi all, as many of you know I have been very unwell for a year now as a result of being bitten by a tick whilst on a retreat in rural Northern California and contracting Lyme disease.

As Lyme Disease is not yet recognised as existing in this country by the Australian Government, I did not receive an accurate diagnosis for 8 months even though I saw 10 different specialists for my many and varied ailments.

My symptoms have included extreme/chronic fatigue (I was bed bound for 3 months, only venturing out of the house to be driven by my mother to doctors appointments), severe body wide muscle pain, brain fog/haziness, cognitive issues (e.g. general short term memory difficulties, word and name finding issues, concentration and reading problems), severe abdominal pains/spasms and other gut issues (which led to me wrongly undergoing an appendectomy last October), thyroid issues (Lyme triggered an auto-immune disease in me called Hashimotos Thyroiditis), other hormonal issues, breathing difficulties, muscle twitches, muscle weakness, hair loss, skin issues and the list goes on!

Basically, I went from being a happy, outgoing, determined, hard working and independant woman who was in the final year of her Doctorate of Clinical Psychology, to a woman who could barely leave her bedroom for months and had to move back in with her parents so her mother could become her 24 hour carer.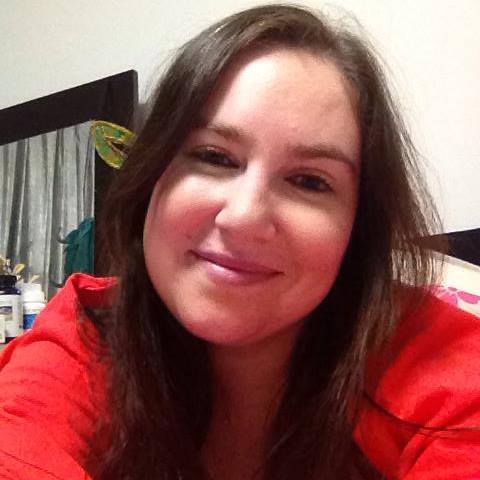 Due to the lack of knowledge in this country about this serious and multi-systemic disease, we had to pay $1500 just  to send a blood test over to the USA in order to receive an accurate test result (the testing in Australia currently produces a false negative 50% of the time). This test was ordered by an Integrative GP who was the one to finally diagnose my Lyme disease. I am incredibly grateful to this amazing doctor, however her fees alone(most sessions cost $500) with all of the blood tests and supplements she prescribed for me have been incredibly expensive. In addition, because of my extreme pain I spent the best part of a year trying many different allied health therapies to get any relief possible such as accupuncture, massage, physiotherapy, hypnotherapy, hydrotherapy, and naturopathy/homeopathy. Despite all the help from this wonderful team of clinicians, I did not improve very much and once diagnosed I began an intensive protocol of herbal antimicrobials, oral and IV antibiotics daily (through a PICC line that was inserted into my arm and is still there) in order to try to kill the Lyme as well as 2 coinfections that the same tick had given me, Bartonella and Babesia (a cousin of malaria). I saw little improvement on this protocol and I was told I would need to continue high dose multiple antibiotics for 1-2 years with absolutely no guarantee that I would get well and stay well after this time due to very insidious and clever nature of Lyme/Borrelia.

You see, this organism - the spirochete- can morph into 3 different forms in the body and is incredibly good at hiding when being attacked by antibiotics. Sound like a science fiction story yet? Sadly, it is not, and due to the lack of knowledge in this country I (and so many others who have also suffered with Lyme disease) have had to do an enormous amount of our own research and in many ways direct our own therapy/be our own doctors.

I finally realised that there had to be a better way to treat my Lyme and coinfections and so when I heard about an innovative treatment at a hospital in Germany for Lyme I knew intuitively this was what I had to do even though it was going to cost over $20,000 for the treatment program and flights for both my mother and I, as well as accomodation for my mother. I was also very scared that if I didn't treat this illness aggressively and fast I would end up in a wheelchair with paralysis or with seizures multiple times a day doing even more damage to my brain, like others I had met here with Lyme had experienced as their Lyme progressed.

In mid July I somehow made it on a plane with the help of my mother and begun a very intensive 2 week protocol at the amazing German hospital which I am so so thankful for. This program included antibiotics intraveneously 3 times a day, IV vitamins, ozone therapy, multiple other holistic therapies, detoxing, and most importantly 2 x 6 hour hyperthermia sessions wherein I was completely sedated. My body was heated up to a core temperature of 41.9 degrees and at the end of these 2 sessions I was told by my German doctors that they believed that they had killed all of the Borellia in this way (Lyme and coinfections hate the heat!) However, my German doctors also told me that it would take up to 6 months for my body to repair all the damage done to all the various systems in order to achieve a full recovery and that I needed to adhere to a 6 month post protocol.

This protocol involves having IV infusions (costing almost $500 per week), taking MANY supplements and prescription medications, and doing many different things to try to expel the toxins out of my body that the dead parasites have now left behind. Except for some of the prescription medications, none of this is covered by medicare. (The picture below is only of the non-prescription items, and about half of what I take altogether each day).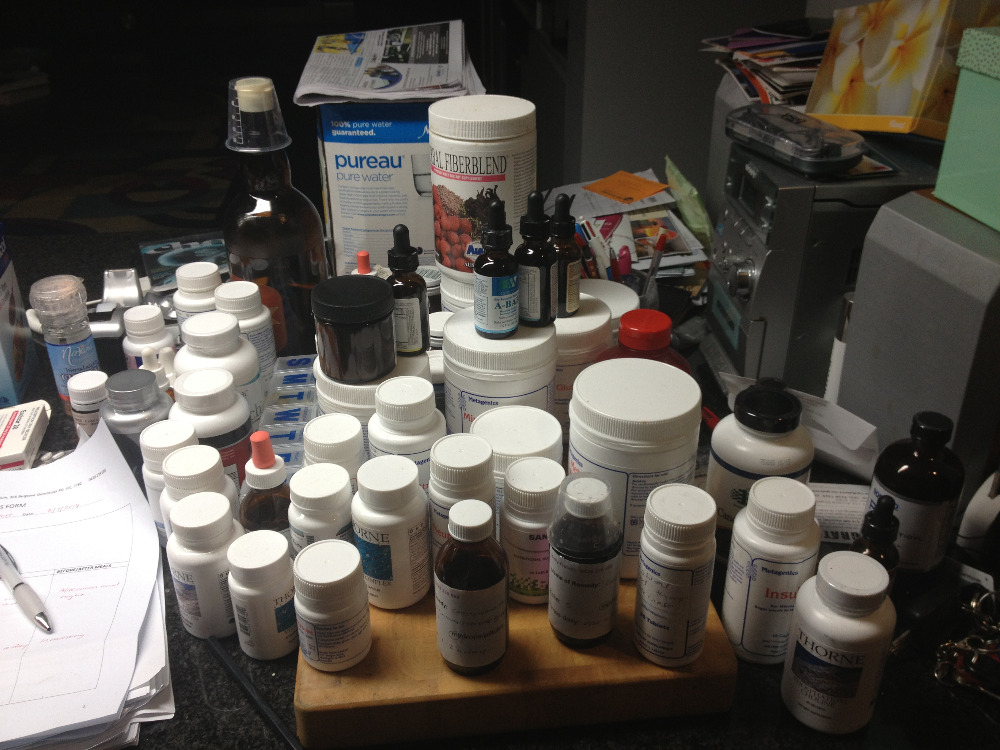 Unfortunately this is all proving to be much more expensive than we expected and we are very much struggling to pay for these things now in addition to rehabilitative physiotherapy and other body work for my ongoing muscle weakness and immense body wide pain. Due to the fact that I was still a student pre Lyme I had no money saved up and I have been unable to do any paid work at all for a year now (I was doing some casual teaching work on the side pre Lyme). My parents have already paid approximately $80,000 for my treatment to date, which none of us ever anticipated would happen.

Whilst I am still extremely hopeful that I will make a full recovery eventually, at present I still also have chronic fatigue, brain fog and many other symptoms that I had prior to going to Germany. I know I need to stay positive (and I definitely am) and continue to persevere with all of my treatments now, however the financial stress is making it very difficult for me to adhere to the post protocol as fully as I would like. It is also putting so much stress on my family and literally beginning to tear it apart which is completely breaking my heart. I try not to feel guilty about this because I know guilt is not very conducive to healing in a holistic sense, but there is immense sadness that comes with seeing your family severely emotionally and financially effected by your illness.

I have always realllly struggled to ask others for help and now is no exception. However, I have realised that one of the many life lessons that I am being forced to learn through this chronic illness is to ask for assistance during my times of need and to receive with open arms. Being this unwell has taught me so much and it is my dream to finish my final year of my psychology doctorate as soon as possible and to go on to work with people with chronic illnesses, particularly Lyme disease, including people with chronic pain.  I feel that the emotional toll that this disease takes on sufferers and their families is huge and it is my hope that I can soon help other people to find meaning and purpose in their health journeys and to help them cope with the various manifestations of this serious disease. It is also my goal to continue to create as much awareness around Lyme disease as possible so that hopefully one day there will be MUCH better testing, quicker diagnosis and superior treatment available in Australia. The fact that all the Lyme sufferers in this country that I know have had to fight to be correctly diagnosed and to even be treated at all is atrocious and I am now passionate about doing all I can to help change this state of affairs.

But I need your help in order to be well enough to make these dreams (and all of my other dreams- i have so many) come true. So if you feel to, please donate absolutely anything you can, no matter how small the amount, and I promise to pay it forward as much as I can when I am well. You can make a donation from anywhere in the world and I will also donate $500 worth of the funds raised to be split between the Lyme Disease Association of Australia ( www.lymedisease.org.au) and the yet to be built Grace Health Institute for Lyme sufferers.

Wishing you all abundant health, happiness and love.

Linda x

'Health is the greatest gift and contentment the greatest wealth' (Anon)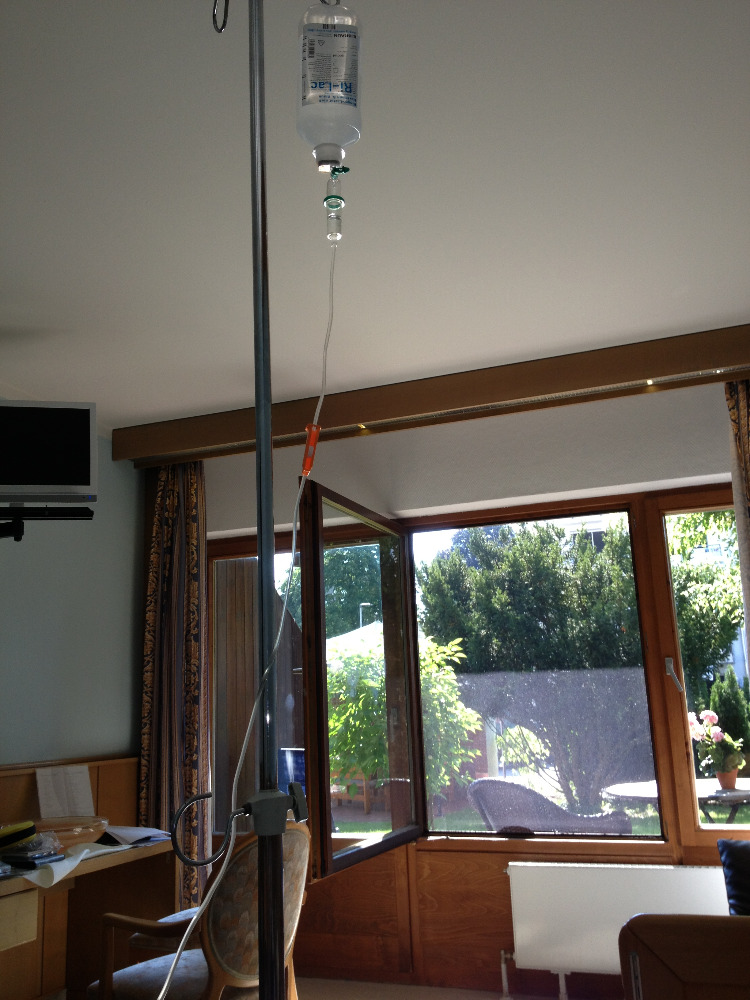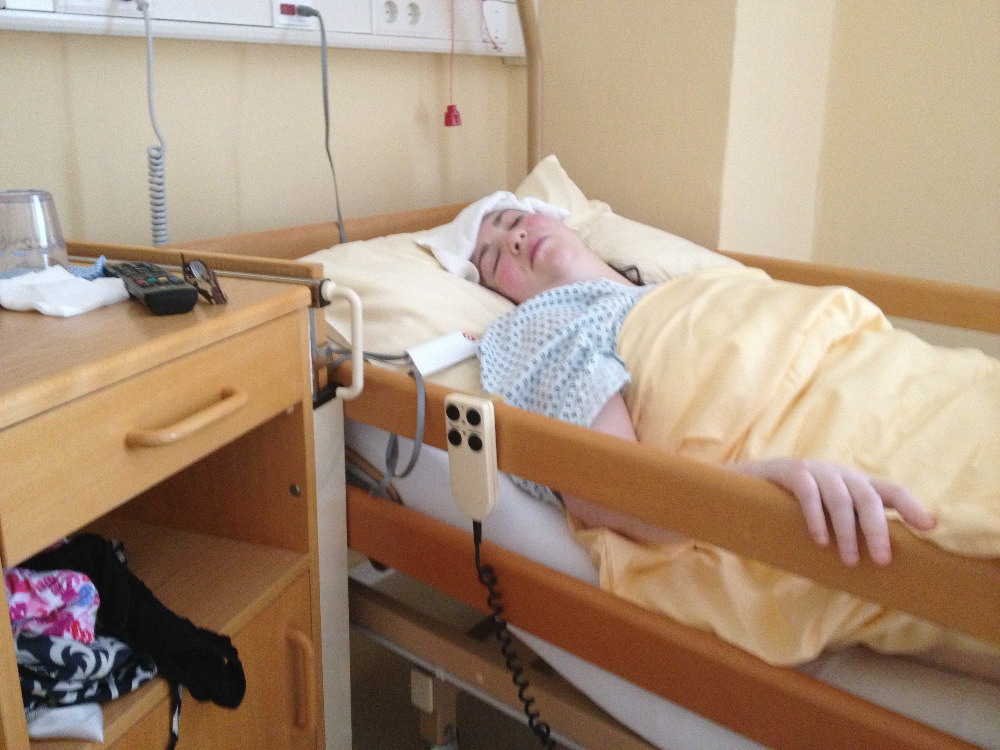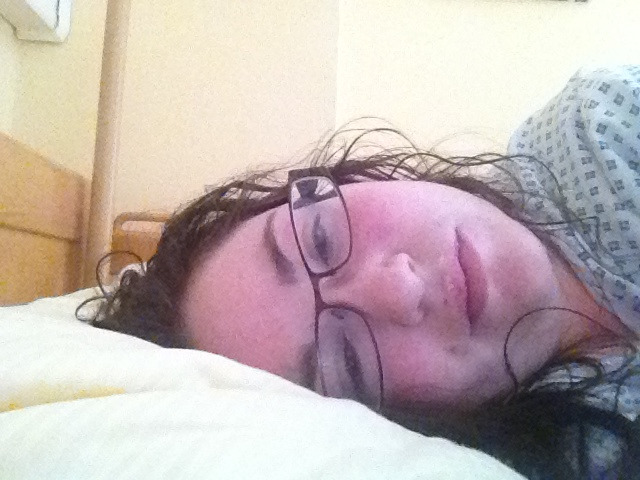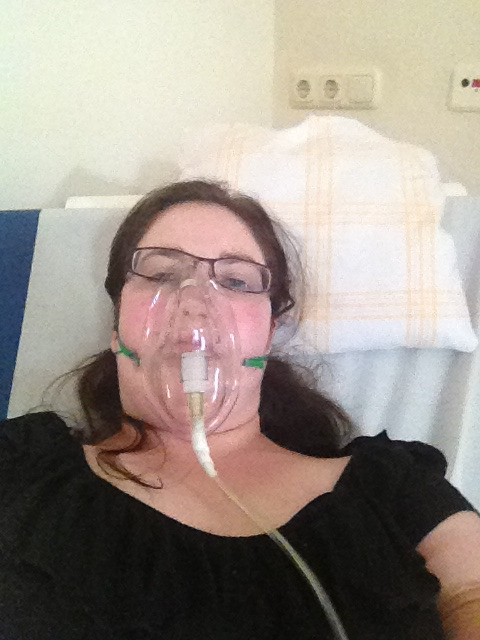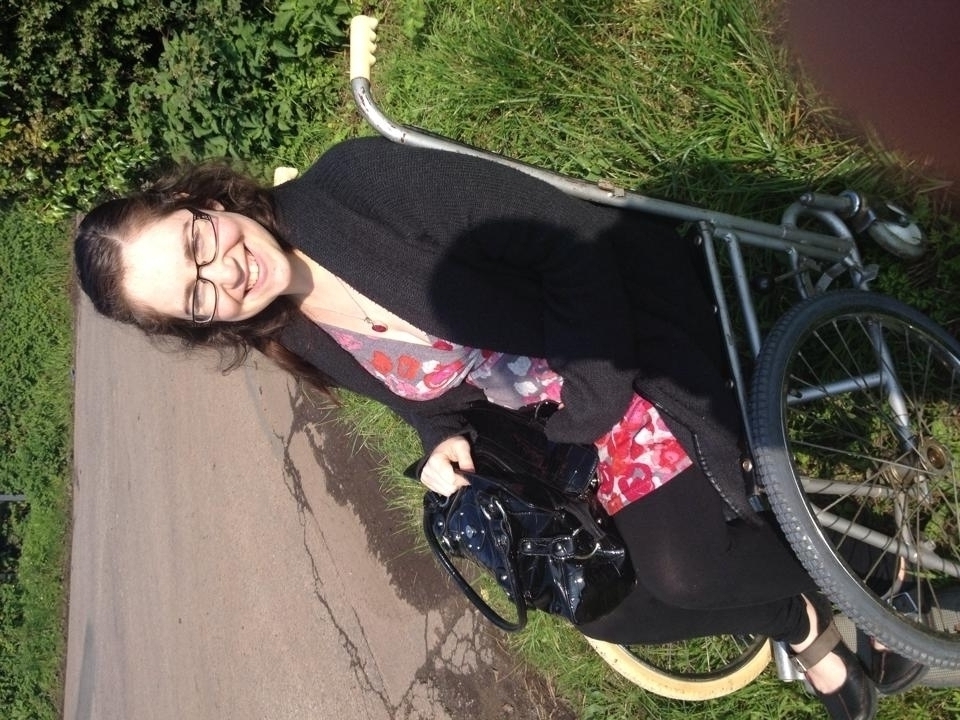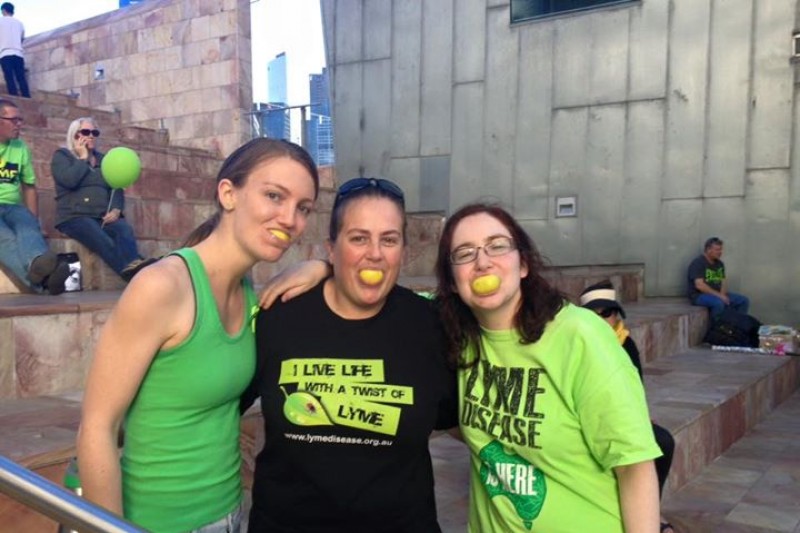 + Read More