Larson Family Fund
$68,580
of $100,000 goal
Raised by
505
people in 65 months
The Love Story Continues...

This story is about a family and their enduring love for one another in the midst of personal crisis. It is our hope that you will be touched by their story and join us in a labor of love in supporting the family and building their faith during this very difficult time.

A Fairy Tale Love Story...
It was 1985
when a handsome prince discovered his princess at a local diner in Southern California. She was the most beautiful woman he had ever seen, not to mention, she was the former Miss Montana in 1984. He was so smitten with her; he called his family immediately to tell them he had found his future wife.
Call it fate or divine intervention,
Michele Larson accepted Mitch Larson's marriage proposal, and the bride didn't even have to change her last name (what are the chances of that!). Eleven months later, the stunning couple were married in fairy tale fashion.
Over the next several years,
their life was filled with many happily ever afters. Mitch was busy building a career as a mason, while Michele enjoyed teaching music to elementary school children.  Along came four beautiful 'Larson' children and the growing family managed to buy their first home in Thousand Oaks, CA.
Life seemed almost perfect
 until tragedy struck.  Michele contracted Valley Fever in 1996, which had a devastating effect on the family.  Once a very happy, healthy woman, the disease severely damaged Michele's lungs, weakening her immune system and making normal everyday tasks monumental to achieve.  There were many months Michele was confined to complete bed rest.
Money was tight
and stress levels were high, but nothing could detour the prince from taking care of his beautiful princess. Mitch lovingly cared for Michele and the children while continuing to work a full-time job in construction. Then without warning, Mitch began to experience some health issues too.
At first,
he felt a numbness in his hands and feet. Then he started to lose his balance. Not knowing what was wrong, Mitch tried to mask his symptoms while continuing to work and support his family. Before long, his mysterious illness became impossible to hide.
After years of baffling symptoms,
tests revealed a devastating diagnosis: Mitch has MSA, Multiple System Atrophy.  MSA is a neurodegenerative disease that mimics M.S., Parkinson's and Lou Gehrig's Disease. Sadly, there's no remission and no cure. Mitch is now in the latter stages of this disease and is completely bed-ridden and can barely speak.
The family has chosen
to personally care for Mitch, which is a full-time job for Michele. Two of their children have deferred their personal lives to help their Mom care for their Dad. In spite of their difficult circumstances, the family's faith in God remains steadfast and unwavering.
It's a fairy tale love story
amidst heart-breaking circumstances with an inevitable tragic ending (although, we're still praying for a miracle). Right now, the family desperately needs your help.  After losing their home to foreclosure (because Mitch could no longer work), and living in temporary housing that also went to foreclosure, this responsible loving family was forced to move into a motel.
The family's primary source of income
is disability, which barely meets their basic needs. Right now, they lack sufficient funds to rent a single-level home in the Conejo Valley. Many have asked why the family doesn't move to another less expensive area. The reason is simple, it has taken several years for the family to acquire good medical care for Mitch. That said, it's imperative the family is able to stay in the Conejo Valley and as close to Los Robles Hospital as possible.
Many have asked: What can we do to help?
You can begin by considering a financial donation to this site. Rest assured; every dollar collected here goes directly to the Larson family. The most urgent need is to find a suitable home for them to rent in the Conejo Valley. In addition, all monies donated will help fund general day to day expenses for the family's basic needs, as well as for round the clock care for Mitch.
No one knows how long Mitch has to live,
but we do know that his disease is progressing quickly. Every gift COUNTS, no matter how great or small! Please join us in supporting The Larson Family during this most difficult time. Mitch and Michele and their entire family would like to thank you for your unconditional love, prayers and support.
P.S. In spite of everything,
 Mitch continues to have a wonderful sense of humor.  He laughs and tries to tell jokes (which we barely understand because his words are so slurred). Even so, it's easy to see the light that continues to beam from his face. The disease may steal his body, but it can never steal his soul.
Love & Blessings ~ Mel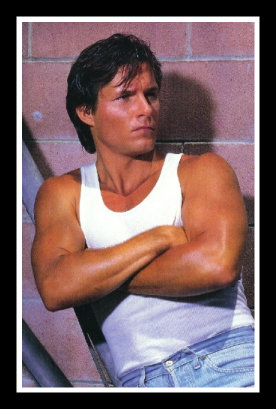 + Read More
Be the first to leave a comment on this campaign.