A LYME Disease Recovery Story!
$2,200
of $12,000 goal
Raised by
2
people in 9 months
*** PLEASE HELP ME to encourage & inspire other LYME DISEASE patients that there is HOPE ***


Hello. I'm Hannah. Thank you for visiting and supporting my LYME Recovery Story project. 
Chronic Lyme disease can be a cruel & debilitating illness, commonly contracted after a bite from an infected tick. It can make you seriously ill, and some people never recover.
I was misdiagnosed with Chronic Fatigue Syndrome for 6 years, and by 2012 my situation was dire. I was basically bed-ridden and actually wanted to die.
Luckily, I was correctly diagnosed just in time and chose to follow my own unconventional treatment plan. I feel so thankful to have fully recovered from "Incurable" late-stage Lyme disease in 2014.
Some countries lack adequate testing, training and treatment to deal with Lyme, and hundreds of patients are dismissed & forced to travel abroad for treatment, which can cost thousands.
I was able to recover from home in 12 months, using my own research and the expertise of a local Naturopath.
Now am I well again, I want to encourage other very sick patients with my positive & uplifting story, and I need your support to publish my recovery book...
Watch my VIDEO: ...
Crank up the sound!
MY MISSION:
- to encourage and inspire other patients that there is HOPE.
I have already written my recovery book and it's with the graphic designer now. Here are 2 draft cover ideas: 

MY BOOK CONTAINS:

- My Lyme Story
- My full treatment plan - products & doses
- Weekly shopping list
- Lyme diet meal & exercise plans
- Contacts & support
- A guide to Lyme disease
- Information for family & friends
- Facts for healthcare practitioners
- A Lyme awareness poster


MY GOAL:
- To raise a minimum of $12,000 to get at least 1000 free copies of my book to a growing waiting list of struggling Lyme patients & their families. 
I want to provide the book & resources I wish I'd had when I was diagnosed but I need your help to do this... I am funding the writing, editing, graphic design & self publishing costs myself, but I really want to provide free copies to struggling Lyme patients.  
Any extra funds raised will go towards promoting & distributing the book, as well as producing further useful online content for Lyme patients such as:
- eBooklets
 -Online seminars & support
- Interviews with Lyme practitioners & other recovered patients
It would mean so much to me to help & inspire other Lyme patients - please hit the DONATE button: It's quick & easy. Every $1 will help :)
THANK YOU.  You're a legend!


Hannah & Radar xxx


MY STORY in text & photos:


I saw 10 DOCTORS over 6 YEARS ..... but none of them knew what was wrong.  
MISDIAGNOSED: - I was continually told I had Chronic Fatigue Syndrome (CFS) and to "go home and manage it with paracetamol" but I knew there was more to it than that...
I got WORSE and worse until I was in bed for 23 hours a day, with over 30 terrifying symptoms.
I LOST my partner of 6 years, my business, my home and most of my friends.


I BATTLED WITH:

• Severe exhaustion
• Memory Loss/brain fog/confusion
• Loss of balance
• Crippling depression
• Severe anxiety attacks
• Multiple food intolerances 
• Irregular heartbeat
• Serious insomnia
• Nightmares
• Suicidal thoughts
On GOOD days I was only able to be out of bed for a max of 2 hours per day. 
FINALLY THE TRUTH: - After 6 long years  I was finally diagnosed with..... chronic, late-stage LYME DISEASE in Australia in 2012.
WHAT IS LYME?: - Lyme disease is a severe bacterial infection commonly transmitted by an infected tick....
If CAUGHT EARLY it is easy to treat but leave it any longer and it spreads through the body, hides from the immune system and can make you very, very sick.
THE PROBLEM: - Many doctors aren't trained to recognise Lyme (or deny chronic Lyme exists) meaning people are often misdiagnosed with CFS, ME, Fibromyalgia, MS, ALS, Alzheimer's, Parkinson's and more...
I WAS SHOCKED to discover that the Australian Govt. denies that 'Lyme Disease' exists here, meaning zero help with accurate testing, treatment or support. Doctors are being advised not to diagnose or treat Australian cases of 'Lyme disease' or they risk having their medical licence taken away!
TREATMENT: - I declined conventional treatment of 5 different types of antibiotics non-stop for 2-3 years and decided to go solo.
I did 3 months research into successful treatments, consulted healthcare & Lyme experts in Europe, USA & Australia, and came up with my own 100% natural treatment plan. 90% was done at home for under $20 a day. 
I worked with natural health practitioners, put my own research into practice, and was guided through by a fantastic local naturopath.
RECOVERY: - I felt much better after 4 weeks, great after 12 months & was fully recovered in 15 months. 
SUCCESS: - I have been symptom-free and feeling very well for over 3 years now.
2012
: - Before & After - Fully recovered in 2014

Early 2013
: - Starting to feel human again
Mid 2013
: - Radar and I find each other :)

May 2013
: - My parents flew out to visit & NYE - Enjoying my birthday for the first time in years.
2014
: - Healthy food and natural healing

2014
: - My first little road trip with Mum :)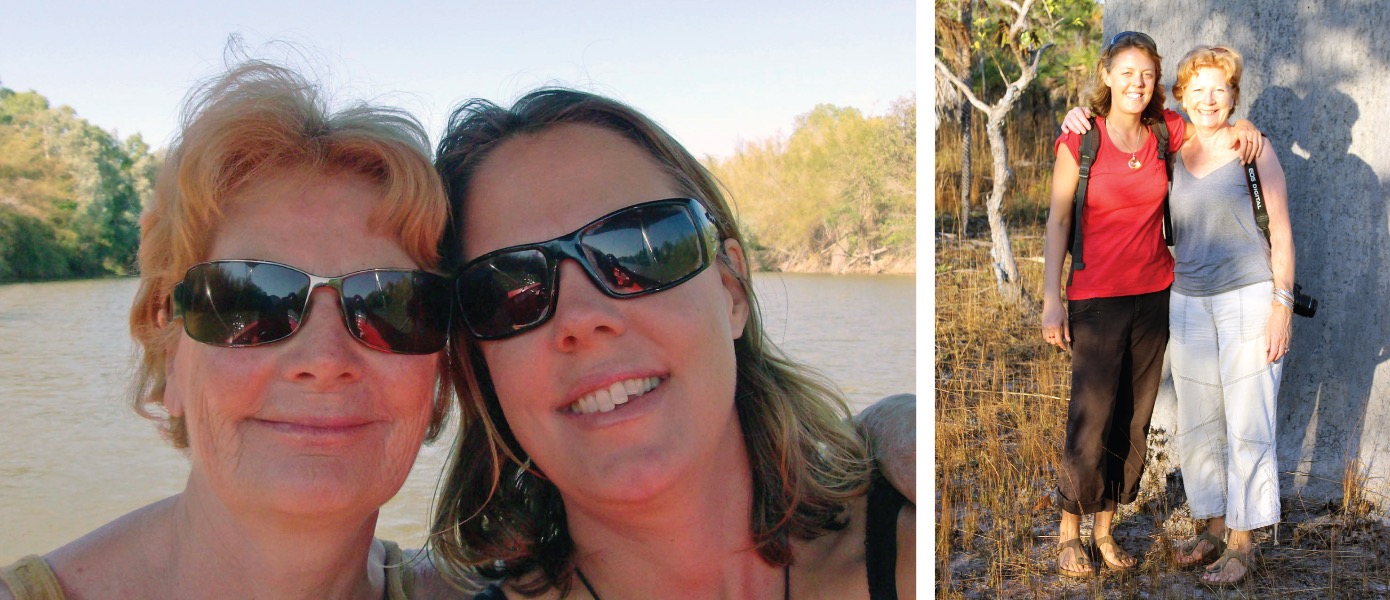 2015
: - Travelling again - Symptom free!
2015
: -I achieved my recovery goal of detox in Bali
2015
: - UK visit to see family & friends.

2016
: - A day skiing! & Riding friend's horses :) 
2017
: - Busy riding a friend's horses & writing my recovery story book!
If I can fully recover - then anyone can.
Thanks for reading xxx
JOIN ME:
- for Lyme news & book launch info on:
Website:
www.layersoflyme.com
Facebook:
Layers of LYME
Twitter:
LAYERSofLYME 
PS...... My book will be out very soon if I can reach my funding target!
May 2017
- My best mate & co-writer Radar & I housesitting near Sydney while I finish the book:

Oxford English Dictionary:
"Cure - Relieve (a person or animal) of the symptoms of a disease or condition. 'she was cured of the disease.'"


Hannah Green
 - Lyme Survior, Lyme Awareness Advocate, Author, Speaker, Motivator, Health & Wellness Fan, Artist, Designer & Photographer.


Hannah Green - A Lyme Success Story

Sydney, Australia & London, UK. 

Website: www.layersoflyme.com
Facebook: Layers of LYME
Twitter: LAYERSofLYME


Disclaimer:
Please note: I am not a qualified medical practitioner. The treatment described is based on my own extensive research and personal experience and should be considered 'peer support' only. Please discuss with a qualified medical practitioner before commencing treatment for Lyme disease or making changes to your treatment protocol - Hannah E Green, October 2017.
+ Read More
Update 1
11 months ago
Share
WOW... My Lyme Recovery Story Book Funding Campaign has only JUST opened but I am very excited to say that we have kicked off with $1500!! This will allow me to get 150 free copies of my book to waiting Lyme patients! Amazing start :)
+ Read More
Be the first to leave a comment on this campaign.