Transportation Van w/lift gate
$2,062
of $20,500 goal
Raised by
74
people in 63 months
My name is Kayla Lee Atkins, a true survivor of domestic violence. As you take a look inside my life,  I realize it was only God that kept me here. I am a 27 year old mother of two, Markel and Zerrani. In the year 2012 I was left a quadriplegic after a shooting attack by my husband. Unfortunately, I was pregnant during this violent attack which resulted in the lost of my youngest child. It has been a very difficult process, but I AM STILL HERE!!! The ordeal has become a huge burden on my family and has changed my life permently.  I have learned from a domestic violence awareness event that I spoke at in the past to embrace what has happened to me in order to help or save someone else from going through it.  Break the SILENCE! Stop the VIOLENCE! I am attempting to obtain funding to purchase a van that has a lift gate for my wheelchair. This van will help tremendously in transporting me to and from doctors visits, therapies, as well as other events. Most importantly, this accommodation will allow me to return to a sense of normality as well as spend time with my children. All donations will be greatly appreciated.
+ Read More
Update 2
58 months ago
Share
Domestic Violence Awareness event that I spoke at this past Sunday. I am learning to embrace what has happened to me in order to help and/or save someone else for going through it. Break the SILENCE! Stop the VIOLENCE!
+ Read More
Update 1
62 months ago
Share
I WOULD LIKE TO THANK EVERYONE WHO IS SUPPORTING ME WITH DONATIONS I REALLY APPRECIATE IT...ITS GETTING ME A STEP CLOSER TO PURCHASING MY VAN SO I CAN START BACK DOING FAMILY OUTTINGS WITH MY KIDZ,DR.APPOINTMENT, THERAPY, ETC..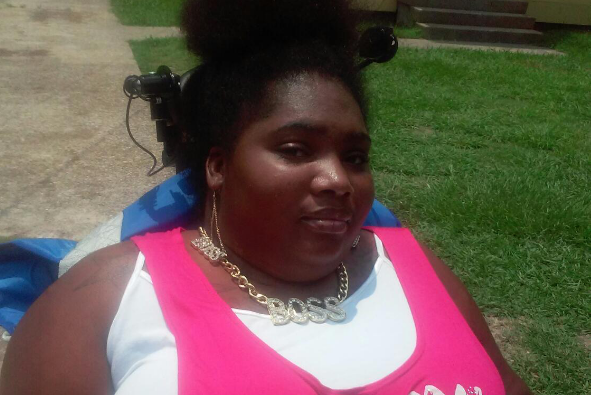 + Read More
Read a Previous Update
Evelyn Chuter
57 months ago
Kayla, I saw you on the news today and wanted to tell you how sorry I am for what happen to you. I am a survivor of an abusive marriage, which I didn't think I would get out of alive. You are an inspiration to me and I'm sure to many others. I can not donate today, but I promise I will as soon as I can. I shared this page with my family and friends. You are in my prayers and I'm sending you tons of healing Light and Love. Evelyn
+ Read More
Im praying for you an i dont have much,I will give to help your cause and spread the word,you stay strong an always remember God is in control, I was going to quit,but you encouraged me to keep my account going,Be Blessed.
+ Read More