Kaleb's Medical Treatment Fundraiser
$4,789
of $3,500 goal
Raised by
132
people in 57 months
Kaleb who is 6 months old was born with a rare form of cranial displacement. Now that he is old enough to receive treatment, he has been evaluated and determined to have a very severe case of this disorder. He has been diagnosed with Brachycephaly with Placiocephaly. This means that his skull did not fuse together properly causing him to have a severe flatness on the back of his head as well as an abnormal width. If this condition is not treated, it could potentially cause neurological impairment, deafening, vision issues, and the incapability to move his neck. These are just a few of the known issues caused by leaving this condition untreated.
After Kaleb's diagnosis I started researching Cranial Technologies Inc. in Phoenix, Arizona where he was seen. This company has the best treatment for Kaleb using what's called Doc Band Treatment. They would construct a helmet specifically for Kaleb's head shape. It would be personalized to form to his head only and through follow-up adjustments and close medical care it will work to correct his specific condition. This treatment would allow the pressure to be withheld on the areas which do not need correction, forcing his skull to hopefully shape to the dimensions necessary for the brain to develop correctly and prevent future neurological issues or physical impairment.
The procedure he needs is called Cranial Remolding, where a device called a "Doc Band" would be formed to his head and adjusted periodically for a length of about four months or longer. Cranial Technologies Inc. has recommended treatment for him, due to the severity of his condition, however the cost for the "Doc Band Helmet" only, will be $3,500. Kaleb will also need follow-up visits for adjustments and to be closely monitored during the months of the entire treatment. Kaleb's insurance is unwilling to cover this procedure. Due to his insurance being government funded, they have criteria that must be met.(After researching, I have found most insurance companies will not cover this treatment, deeming it "not medically necessary".) Even though the pediatrician and specialist state that Kaleb's condition very severe, the insurance company states that because of clauses and policies in his health plan to include measurements and "need" they will not cover the cost of treatment regardless of the possibility for serious impairments later on in his life. This is a treatment that needs to be started between the ages of 4 to 6 months, otherwise the skull will begin to permanently harden leaving the skull most likely unable to be shaped correctly.


Thank you for taking the time to read our story. Any contribution you are able to make is greatly appreciated.
+ Read More
Update 2
Posted by Nicki Wilson
57 months ago
Share
UPDATE: Kaleb has an appointment tomorrow 8/17/12 at Cranial Technologies to complete the necessary precise imaging in order to build his helmet. Kaleb has another appointment on Monday August 27th once the DOC Band is back in and created to be fitted for the helmet to start treatment. I will update with pictures on 8/27/12 once Kaleb is in his helmet :) Thank you again to all those that came out in support of my family and I. I have been truley blessed with such a wonderful group of people.
+ Read More
Update 1
Posted by Nicki Wilson
57 months ago
Share
UPDATE: Hello All! My family and I (including my Boopie Kaleb! ) would like to thank you from the bottom of our hearts for your support and donations in Kaleb's Fundraising efforts. I have placed a call to set Kaleb's appointment to be imaged for his "Doc Band" to be constructed. This has allowed us to start treatment for my son and I cannot express how much we appreciate everyone and their efforts. I will be back with more updates on Kaleb soon! Thank You All!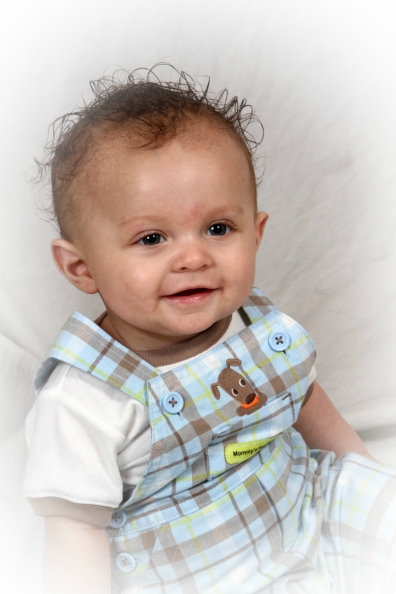 + Read More
Read a Previous Update