Tara's Fight Club
$15,000
of $15,000 goal
Raised by
192
people in 43 months
                                 Background


          This is my best friend Tara. In the 22 years I have known her, she has been a support system for everyone she knows. She's the first to offer to pick you up when your car breaks down. The first to call you when you're having a bad day. The first to lend a helping hand when you're in need.  However, the time has come for us all to return the favor. Now, we must all step up and support Tara during this difficult journey.
          One week after her 27th birthday, Tara began experiencing vision problems. In the weeks that followed, she found out she had a tumor at the base of her skull and, after a long diagnosis process, she was ultimately diagnosed with an exceptionally rare cancer: Follicular Dendritic Cell Sarcoma. This past month involved doctor's appointments, meetings with specialists, MRIs, CAT scans, biopsies, and traveling to and from Johns Hopkins Hospital in Baltimore, MD. At a time when she should be planning her wedding to the love of her life, she is planning how to beat this cancer.                              
Tara's Love Story
          Prior to Tara's cancer diagnosis, she became engaged.  On Monday, August 11, 2015, Evan proposed to Tara in their home surrounded by rose petals, candles, and pictures documenting their four-year relationship. Evan kept the proposal top secret – only telling his parents, her parents, and me. In the end, Tara was completely surprised by the proposal. Following the proposal, Evan and Tara went to her father's house, where all of their family members were gathered to celebrate their engagement. Tara and Evan have a beautiful relationship, filled with love, laughter, and sacrifice. They support each other. They encourage each other. They unconditionally love each other. 
          Tara and Evan will be getting married on September 17th, 2016. Tara has been planning her dream wedding – complete with an outdoor ceremony, red roses galore, and all of her friends and family in attendance. Her cancer diagnosis has not stopped her from continuing to plan, and I know her wedding will be the fairytale she has always dreamed about. Tara's belief in true love inspires everyone around her to open their eyes to the beauty of the world.
            Follicular Dendritic Cell Sarcoma


          Follicular Dendritic Cell Sarcoma is a very rare type of blood cancer – there have been less than 100 documented cases of this cancer in medical literature worldwide.  This type of cancer usually develops in specialized cells in the lymph nodes; however, in 30% of the cases, the cancer has formed elsewhere in the body, such as the head and skull.  In Tara's case, her tumor resides at the base of her skull and is causing her vision problems.  Specifically, the tumor is pushing on her occipital lobe and causing her eye to shift inwards.  Additionally, the tumor is eroding some of her skull bone.  Unfortunately, due to the location of the tumor, it cannot be removed surgically.  There is no known cause for FDCS.  Because it is such an extremely rare cancer and because there have been so few diagnoses, it is difficult for doctors to find a common link.  Additionally, due to the rarity of this cancer, many individuals who have FDCS are incorrectly diagnosed for years.  However, luckily, Tara received an accurate diagnosis from the beginning.
           Tara has a wonderful team of doctors at Johns Hopkins.  For the next 7 weeks, she will travel to Johns Hopkins five days a week to receive her radiation treatment.  During that time, she will also be receiving chemotherapy.  After the 7 weeks of radiation treatment, she will have a month of recovery, and then will begin a second round of chemo for four months. Due to these treatments, she has a 50% chance of infertility.  She will also likely experience the standard side effects of cancer treatments: hair loss, appetite loss, nausea, weakness, etc.  
                         Fertility vs. Infertility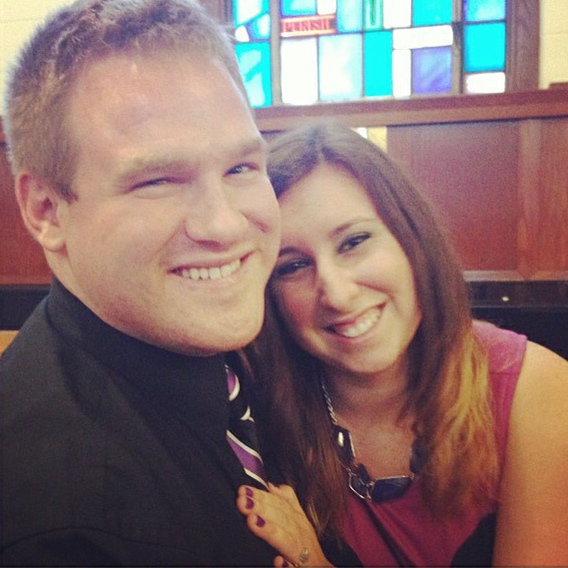 Because Tara's chances of infertility are 50%, she and Evan have taken the necessary precautions to one day have children.  For the two weeks prior to her radiation treatment, Tara will undergo the initial stages of IVF.  Just as all of her other doctors at Johns Hopkins have been exceptional, her fertility specialist is no different.  Although this treatment is very expensive, Tara has always dreamed of being a mother. Consequently, at only 27 years old, when she faced the risk of becoming infertile, she knew what she had to do.  
                             Tara's Life Passion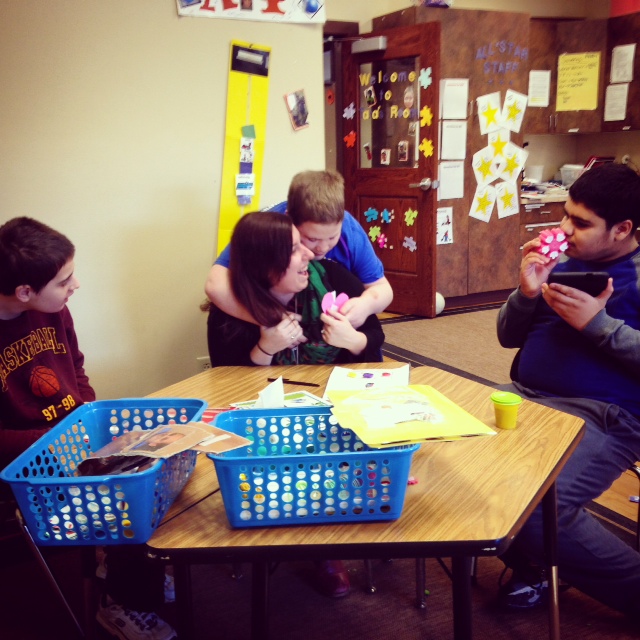 For those of you who do not know Tara personally, she is a teacher at the Vista School.  The Vista School is a special school for children with autism.  Tara has dedicated her life to helping others and her passion for children with autism is admirable.  For example, just three days after her biopsy surgery, Tara participated in a walk for autism.  Luckily, the Vista School has been very supportive and understanding of Tara and her diagnosis.  She is truly lucky to be a member of such a wonderful school.  
                            Tara: Our Inspiration

          Throughout these past few weeks, Tara has been an inspiration, not only to me, but also to all of her friends and family.  Instead of being crippled by her diagnosis, she has remained extremely positive during her journey.  She is strong, brave, and determined to fight.  Please join Tara's fight against this rare form of cancer and become a member of
Team Tara
!   
Here is the link to Tara's Blog if you would like to read the entirety of her story:
http://www.caringbridge.org/visit/tarajordan7?tb=g_fb
Disclaimer:
ALL funds donated will go to Tara and be used to pay her medical bills.
+ Read More
Be the first to leave a comment on this campaign.