Jaylas Dream
$11,078
of $15,000 goal
Raised by
124
people in 54 months
Jayla Marie Rodriguez (May 8, 2006-Nov. 18, 2014) was an 8-year-old member of the Oglala Lakota Nation. She attended the Red Cloud School on the Pine Ridge Indian Reservation in South Dakota and had many friends, myriad interests and loved life.

Tragedy struck on Nov. 18 while Jayla was sledding behind her father's house. The little girl was killed by a pack of feral dogs.
The family of Jayla Rodriguez is creating a nonprofit organization called Jayla's Dream to raise money to improve animal control on the Pine Ridge Indian Reservation with the eventual goal of creating an animal shelter.
Jayla's mother Danielle Griffith explained: "Two weeks before Jayla passed, we were on the reservation, sitting outside, and we saw a dog walking on three legs," My daughter looked at the dog and became really sad.  Jayla said, 'When I get older, I want to bring all the dogs home and teach them what it's like to love and have a family.' Because of that, it has become important to me to help animals. That's what she wanted."
It is a crushing irony that Jayla's death was caused by the same dogs she wanted so much to help.

In her memory we hope to create an animal shelter on the Pine Ridge Reservation to rehabilitate stray animals, including dogs, cats, and eventually even loose stock animals.
We are going to make sure that Jayla's dream comes true because we don't ever want this to happen to anyone else.

Vision Statement: We envision to enact and educate others in the responsible care and management of our four-legged relatives, all the while adhering to timeless Lakota values. The seven core values carried onto us by our forebears are Respect, Compassion, Humility, Prayer, Fortitude, Courage, and Generosity.

Mission Statement: Our mission is to empower appropriate local Native American stakeholders as loving stewards of their domestic and wild animals at each reservation or community in need.
+ Read More
Update 2
53 months ago
Share
Jayla's Dream has officially been accepted by the state of South Dakota as a non-profit and we will be sending our paperwork to the IRS to become tax exempt. One step down and many more to come :) Lakota Nation Invitational (LNI) was today. I wish Jayla could have been there! She always had fun at LNI. Last year she had a blast looking at the Little Shop of Physics projects. She also liked danced in the fancy shawl category at the LNI powwow.

At the annual Oglala Lakota College Science Emporium we set up a booth to promote awareness for Jayla's Dream. We had an idea box where people could share their ideas for our proposed animal shelter. I was surprised at how many people, especially kids submitted comments. Attached is a picture of some of them.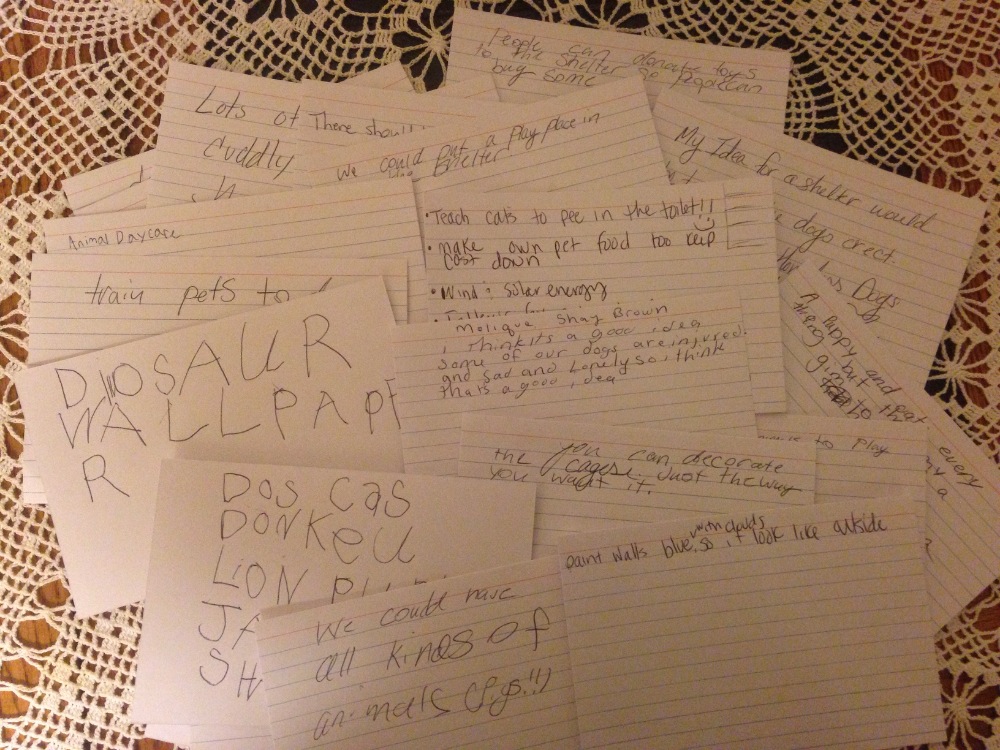 + Read More
Update 1
53 months ago
Share
Thank you everyone! It means so much that there is so much support in the community. Currently we being reviewed by the state of South Dakota for non-profit status. Keep your fingers crossed. We should know this coming week and then we will be applying to the IRS. Anyhow I wanted to share one of my favorite videos. It is one that has helped give me motivation to keep going and look at the good in life. This is what Jayla would want. She gives some words of wisdom at the end, "you must be strong in your heart, you die or not die, it's all about life! " I love this girl!
+ Read More
Read a Previous Update