RIP Dayton
$5,275
of $10k goal
Raised by
91
people in 50 months
RIP DAYTON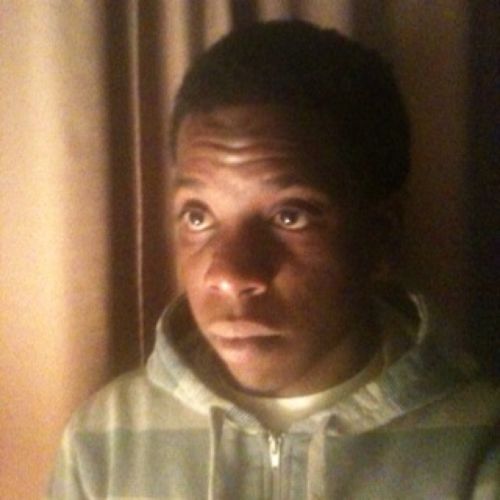 We wanted to thank all of you for your support in getting Dayton to California. When he arrived, his health immediately improved. He was able to leave the hospital, hang out with friends, spend time with his family and his quality of life was much better.
Unfortunately, that didn't last long and Dayton found himself back at the hospital 20 weeks ago. On Sunday, November 24th, Dayton passed away. While everyone who knew and loved him are utterly devastated, we know that he is finally pain free.
A vigil will be held at 7pm on Friday, November 29 at the Smoky Hill High School in Aurora, CO. We welcome any and all who would like to join us in celebrating Dayton's life and the legacy he's leaving behind. Dayton has sent us messages to let us know he doesn't want anyone to be sad. He was one of the funniest, strongest people we knew and he'd want us to honor his life with love, peace and laughter.
In lieu of flowers, if you would like to donate to help our family cover the costs of Dayton's memorial, it would be greatly appreciated. We would all like to come together to help lift the additional financial burden and stress off of Dayton's mom so she can have the room to grieve the loss of her son.
Thank you all again for your support.
And as Dayton would say..."Namaste"
**UPDATED (Great News!!!!)**
Amazing things are happening! Because of the generosity of many friends, family and notably, a bunch of strangers,
DAYTON IS AT UCLA MEDICAL CENTER RIGHT NOW!
After searching far and wide for an air ambulance that had the appropriate cabin pressure he needed and that could accomodate the amount of oxygen he needs, we came up short. HOWEVER, we were able to rent a van, get it as comfortable as possible for him and he was able to get a blood transfusion the night before he left so he could be in better health for the trip!!
The only way we we could ever be able to afford this is because of all of you who are contributing to this fund. We can't thank you enough. Our next mission is to relocate his mom and brothers to California so they can continue to care for Dayton on a daily basis. If you can help (by financial contributions or sharing this link) we would all be very grateful. Fight on, Dayton!
You can follow his progress (because there's ALREADY progress!) on Twitter (
www.twitter.com/apainfreelife
) or Tumblr (
http://apainfreelife.tumblr.com
)
---------
My cousin Dayton is 23 years old and has been fighting sickle cell anemia his whole life. He been in the ICU in Denver Since 12/3/12. We've been trying to get him to UCLA Medical Center in California which hosts the best sickle cell team in the nation. The problem is, he was released from his Medicaid and currently has no insurance. Thankfully, the great people at UCLA have worked it out so that if we can get him there, he can receive treatment and will be approved for emergency Medicare from the state of California. We just can't get him there.
Here's a bit of info about Dayton and his disease:
Sickle Cell Anemia is a hereditary blood disease. My cousin Dayton was born with it. The is no cure, only treatments to help make the extremely painful "episodes" become less painful and more infrequent. Dayton's best option for any quality of life is to have a bone marrow transplant but finding a match for him is incredibly difficult. Ideally, a full blood sibling would have the highest odds of being a match, but Dayton is adopted. A match will probably share his African American heritage, but the odds of finding one are incredibly low. About 7% of the nation's 10 million registered potential bone-marrow donors are African American, compared with 75% who are caucasian.
Dayton joined our family at 8 months old as a foster child who was taken from his birth mother because he was born addicted. My aunt raised him (with her 3 biological children) and later adopted 3 more boys who were all born addicted as well. He has 6 siblings...they just aren't biologically related to him.
We're asking all our friends, family and even you beautiful strangers to join Dayton's army in his war against Sickle Cell Anemia. Through the generosity of others, we've accomplished our first goal in transporting him to the treatment center and the next step is to get him set up as a resident of California so he can remain getting this treatment. Please help us with whatever you can. If it's a couple bucks or just spreading the word about this fundraiser...every little bit helps.
And we also urge everyone to get tested to see if you could be a bone-marrow donor match for someone who could use a miracle.
**All the money raised goes directly to Dayton's mom Holly and will be utilized in providing transportation to UCLA Medical Center and his care once he arrives.**
+ Read More
Share now to help this campaign
 359 total shares