Save our sweet Nexie our 9 yr old dog
$955
of $1,500 goal
Raised by
24
people in 40 months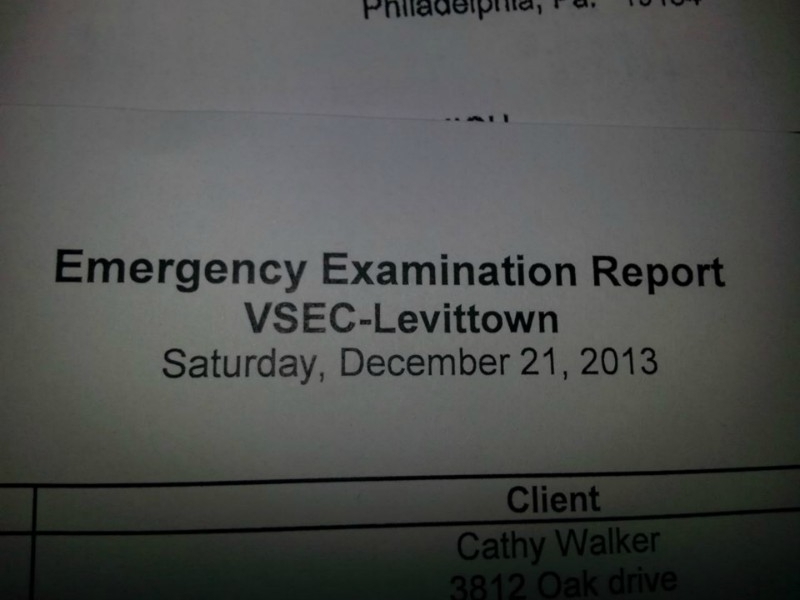 Our beloved cockapoo Nexie was diagnosed today with a life threatening Pyometra. That is a very serious infection in her uterus. When Bob Barker reminded us all to "spay and neuter our pets" I had no idea that there was a medical necessity to it. As an unspayed female dog ages, her risk of developing this condition increases. If not treated urgently, the dog will not survive.
A normal uterus in an average-sized dog weighs just a few ounces. But when pyometra is present, the organ can weigh up to four pounds due to the accumulation of fluid and diseased tissue.
The fluid accumulation in the uterus starts leaking out through the vagina. The dog's natural response is to lick the area clean. Excessive licking can introduce still more bacteria through the cervix and into the uterus.
The body's response to the secondary infection is to increase fluid production and white blood cells to the uterus, which continues to flow out of the vagina. This is called an open pyometra, because the cervix is open, allowing fluid and accumulated debris to be flushed from the body through the vagina.
At some point, the cervix closes and the fluid can no longer flow out of the uterus. Meanwhile, the body continues to produce more and more fluid and white blood cells. The result is an enlarged uterus. This condition is called closed pyometra, because the cervix does not allow the accumulated material to exit through the vagina.
In worst-case scenarios, the uterus can rupture and empty all of its contents into the abdominal cavity. When this happens, the animal usually dies of septic peritonitis and/or acute kidney failure from uremic poisoning within about 48 hours, even with very aggressive medical intervention.
Obviously, the goal is to catch this condition long before it becomes this serious. Catching symptoms early on is very important in treating pyometra successfully.

Our sweet little girl was diagnosed today and is very sick. The problem is she needs life saving surgery that we cannot afford. We've tried to apply for care credit, and humiliatingly, we were declined. Surgery will cost between $3500-5000. We cannot afford this. My husband is a police officer and I am a stay at home mom right now. Our one income is already stretched to the very last penny. She needs surgery by Monday.
We are praying for a Christmas miracle for our beautiful little girl and for her two little owners, Joey (8) and Becca (16.) I cannot offer any rewards other then knowing that you have helped a family who truly loves their furry family member and needs your help so immediately and desperately.
Her vet is at VSEC, Veterinary Specialty and Emergency Center in Levittown, PA. Their phone number is 215-750-7884. You are welcome to call and verify my story. Lisa is the assistant office manager we were speaking with and Dr Pachtinger is Nexie's emergency vet.
All unused money wil be donated to the ASPCA.
Thank you and God bless.
+ Read More
Update 2
Posted by Cathie Krushauskas Walker
40 months ago
Share
Our little girl is home safe and healthy. We found a wonderful vet who was so kind and compassionate, not only with Nexie, but with Joe and I as was her wonderful staff. We cannot thank you all enough for the overwhelming help given to our family. We promise to pay this kindness forward every chance we get. From the bottom of our overflowing hearts, THANK YOU ALL and God Bless.
+ Read More
Update 1
Posted by Cathie Krushauskas Walker
40 months ago
Share
We are almost halfway to our goal!! Please continue to share our story and help our furry little girl.

Thank you for all the love and support.
+ Read More
Read a Previous Update
Be the first to leave a comment on this campaign.