The Gallery
$935
of $5,000 goal
Raised by
10
people in 28 months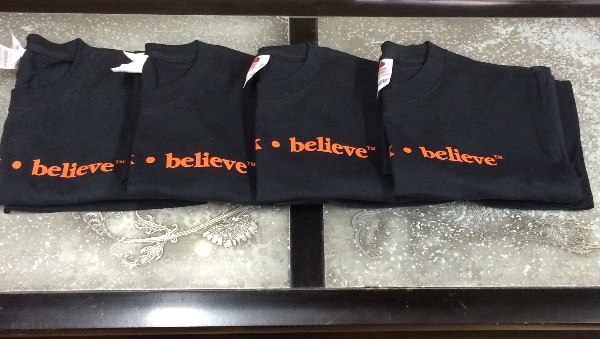 Hi everyone!
Last summer HEALTHY RHYTHM outgrew its space in Fairfield, Texas and made a bold move to relocate to beautiful Montrose, Colorado.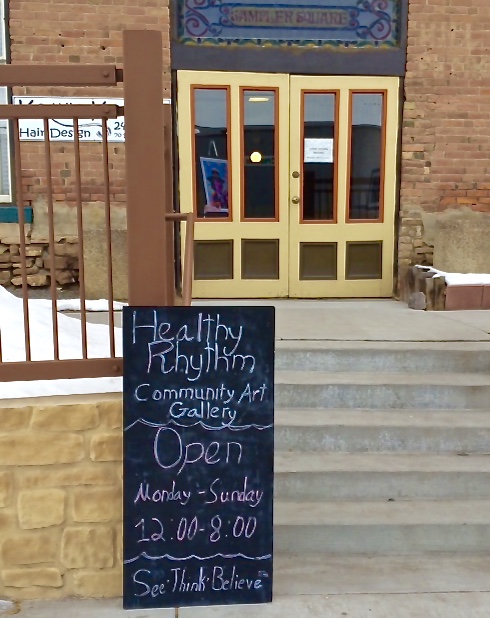 As with any bold venture, there are oftentimes financial bumps along the way.  While my puppy, Butters, and I have made it through the first 16 months, the last 9+ months with support from a few Special People, I'm now reaching out for help to my other friends, as well as the larger community, to make sure the Gallery doors remain open.  Any donation, large or small, is greatly appreciated!  However, before you donate let me tell you a little about HEALTHY RHYTHM.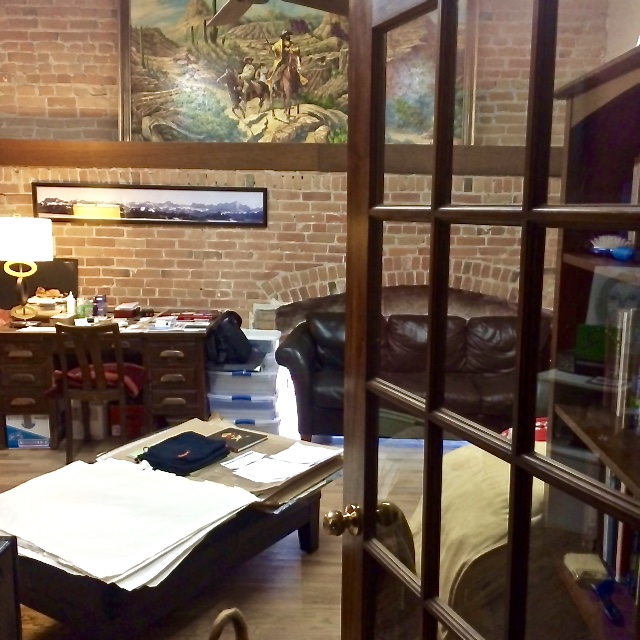 HEALTHY RHYTHM is about Art and Music.  The Gallery and Live Performance Venue opened its doors in Texas in November 2010, driven by my love for Art, Music, and Bringing People Together, along with moral support from my friend, and concert photographer, Jimmy Lang. The goal was simple; to design a Special Place where people of all ages could openly experience Art and Music.  I wanted to provide people of all ages an opportunity to feel comfortable to Create, Exhibit, Perform, and Promote their unique form of Art or Music.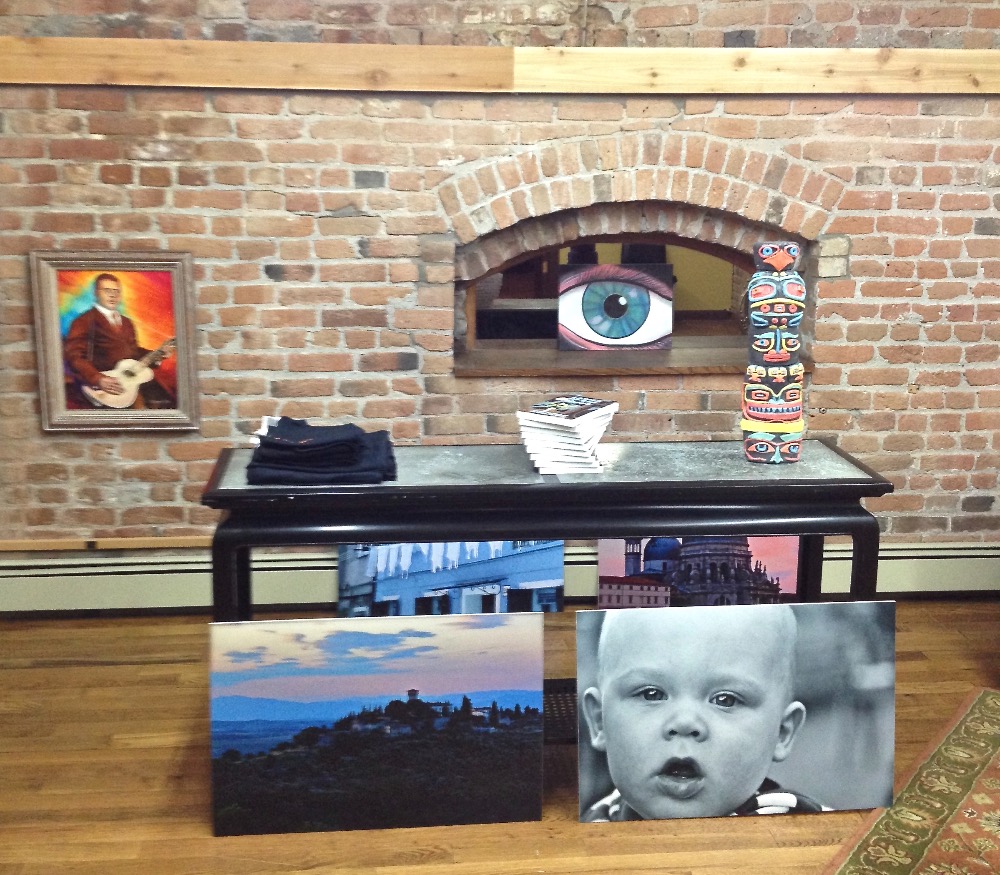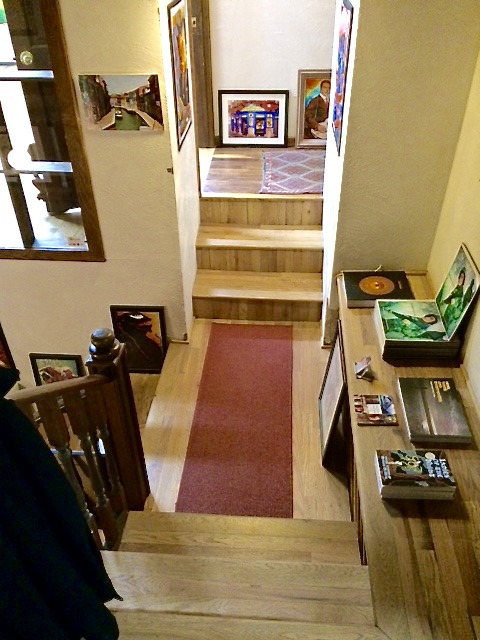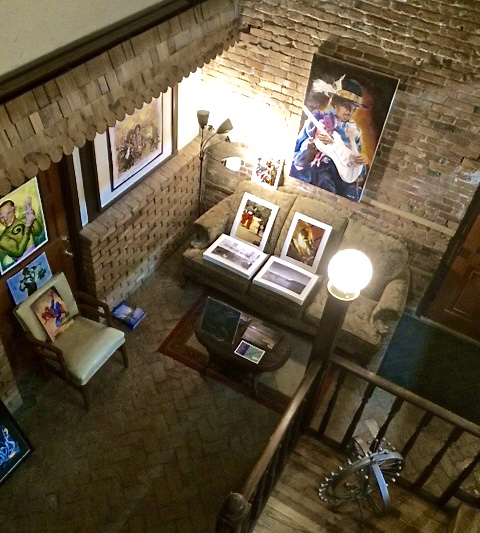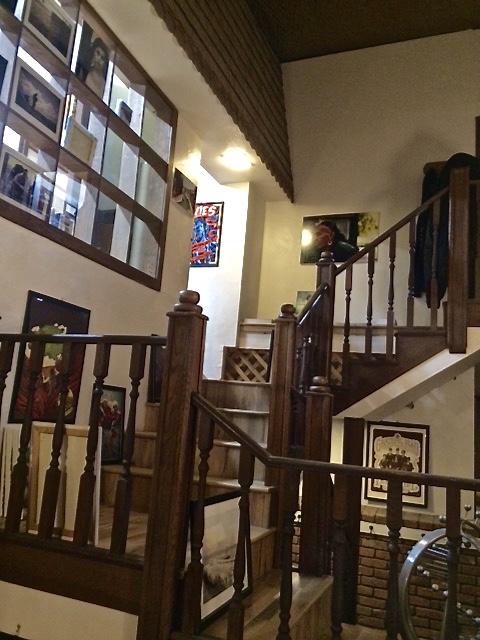 Extremely talented artists and musicians have passed through the doors of HEALTHY RHYTHM since it first opened.  Some embrace the past, such as artist Wayne Vee and pianist Don Willard, a few create special moments, like Grammy backing saxophonist Ezra Brown, and a few younger folks are helping us redefine a new history of Art and Music, such as 17 year-old artist Hannah Anderson and Healthy Rhythm Music Services' 14-year-old emerging Indie Folk musician, Peter Sinclair.  HEALTHY RHYTHM showcases up-and-coming and local, national, and international artists and musicians.  A few include former Turner/CNN & Getty Images Photojournalist, David S Holloway, New York, New York; Veteran & Military Trained Photojournalist, Bill Putnam, Washington, DC; Brad Klausen, Screenprint Artist & former 8 year in-house Graphic Designer for the world-famous rock band Pearl Jam; 18 year-old Photographer, Allison Flom, New York, New York, daughter of American music executive, Jason Flom, current Chief Executive Officer of Lava Records; Travel Photographer, Pat O'Hare, Geneva, Switzerland; Singers/Songwriters Rachael Thompson, Grand Junction, Colorado and Taylor Malone, Montrose, Colorado; Artist Max Da Silva Willis, Liverpool, England; Screenprint Artist, Justin Hampton, Portland, Oregon; and Ceramicist/Sculptor Megan Hernandez, Goose Creek, South Carolina.  Other artists & musicians who are, or who have been, a formal part of HEALTHY RHYTHM include Melissa Taylor, Andy Petry, Bernard (Bernie) Lieving, Callie Wilkes & Donna Strait, Chris Logan, Claudia C Holland, Daivyn James, Trill  Whiteside, Faith Pinson, Jimmy Lang, Kelly Webb, Ashley Whitson, Bruce Taylor, Cyndy Carroll, Hannah Dimiceli, Jan Dean, Kathy Dean, Janice Levi, Jimmy Osborne, The Pitchforks, The Wildfires, TR Webb, Marvin Self, Nora Carroll, Tayton Mahone, Trish Haskey, Bernie Lieving, JOrdan JOhnson, Five 14, Jen Sherwood Eye and others.  As Owner/Curator, I work 16+ hour days to ensure the Gallery and Live Performance Venue become known as a Montrose and Colorado "hot spot" for viewing/purchasing unique artwork, as well as an intimate venue for listening to a variety of soulful, Live Music. Just check out who I'm bringing to the Gallery for an Intimate Holiday Concert on December 28th!
https://www.facebook.com/events/1108630165871553/
.  Once you experience HEALTHY RHYTHM I have no doubt you'll quickly realize it's a Special Place. While we're small in size, we dream BIG!
Thank you so much in advance to all the people who are, or who will become, familiar with HEALTHY RHYTHM. Who have or who will support our dream. And to those who believe in our vision. We look forward to seeing each of you soon!
see • think • believe™
HEALTHY RHYTHM
+ Read More