Harbin SHS Safehouse
€4,439
of €60,400 goal
Raised by
85
people in 16 months
WE HAVE SINCE CLOSED THIS GOFUNDME DUE TO OUR ACCOUNT BEING HACKED AND UNRESOLVED FOR 2 WEEKS.
GENEROUS DONATORS PLEASE BE REST ASSURED THAT THE MONEY DONATED SO FAR IS SAFE AND WILL BE USED TOWARDS THE SAFEHOUSE.

Please visit our Instagram or Facebook for news about our Fundraising.
Our idea to make the Year of the Dog about loving man's best friend.





About us
We are 3 expats living in Harbin, North-East China, working full-time as teachers. We started rescuing animals together in the summer of 2016 in our free time.

When we started, we took in only a handful of dogs and were petrified. We learnt as we went, and with each case came new experience. Our numbers quickly increased, as the vast amount of dogs in need came apparent, and the support we received from the public was amazing.  It also became quickly clear to us that this is what we want to do long term, as a team.

We have been confined to using clinics for the past two years, as a means of treating, rehabilitating and boarding our dogs, sick or healthy. But this isn't sustainable.




Our rescue's current problems:
We heal our dogs physically, but can only just touch on the emotional healing because they have to stay at the clinic, in crates.

We have problems with overcrowding. We just don't have enough space.

We constantly have to move our dogs around the city to different vet locations to keep them safe and free from disease.

When we get puppies, we need to pay extra for boarding in pet shops to keep them away from diseases that come into clinics from other customers.

We use 5 clinics regularly, but at times we have been using  up to 8 different clinics and pet shops around the city. Some can take more than 1.5hrs to travel to.

We all work full-time and do this in our free time, so we can't always get around to see all of our dogs regularly enough.



Our idea:
We are opening a safe space for our dogs, cats and whatever comes our way. This will be our 'Safehouse'.

After they are fully vaccinated and healed we want to get them out of cages and clinics permanently. This is imperative to their growth and development before going to forever homes.

Our location will have both indoor and outdoor safe spaces, to play, run and socialise with other dogs and humans.

These dogs need to be able to stretch their legs, grow in strength and trust, and get their minds active through socialisation before they head overseas.  The things that these dogs have seen and experience doesn't bare imagining, we want to create a space where they can learn that they will never NEVER experience any of that again.

The quicker we can get dogs out of the clinic, the more dogs we can get out of the slaughterhouses, off meat trucks, away from abuse and into our care.



Solution:
We've found a place and it is perfect.

It's a short 5 min drive from our main (largest) clinic we use. So the nurses can visit everyday to check on our dogs. This is something the veterinary team we have been working and building relationships with are keen to do.

It's BIG, with 3 buildings and two yards. 

These yards we can freely use and have the means of being very secure spaces, so that there is no concern about intruders, poisonings, or little Hudinis making a break for it!

However, this space  is going to need a lot of work, in order for us to be able to use it as we intend.




We need to connect electricity, heating (need to survive Harbin's -40 celcius winter temperatures), drainage and water (will need to do lots of cleaning).
 
Once those basics are done, there is further work - plastering, flooring, soundproofing (to minimise noise), fencing, grassy areas for outdoors, grooming/washing facilities, and then finally all of the fixtures and fittings (penned areas, cateries, kitchenette and living space for security and volunteers, reception and office equipment).



Local Support:
A lot of people here locally are pushing us to open it.

The owner and head vet of the clinics we use, Lisa the Legend, is willing to send a nurse there everyday to give them full check-ups.

We have a groomer that will come once a week.

We will be hiring locals to help with groundwork, security and maintainance too. Creating jobs  withing the community, we hope will help change attitudes.



Costs:
We're really nervous about it because of the costs involved to set it up. We've been talking about it and putting it off for more than a year.

For more than a year we haven't given our dogs the best.
It's going to take a lot of time, money and work to get this going. But it's doable.

Building 1: Reception, Storage area, accommodation for onsite security, international visiting vets, and volunteers.

Building 2: Penned living spaces for dogs, indoor and outdoor playzones, a groomers.

Building 3: An indoor and outdoor cattery with living spaces.

Building  4: Penned living spaces for even more dogs, indoor and outdoor playzones. 

The upfront costs to set it up will be around ¥475,000 almost US$75,000/£54,000/Eur 60,400.
This includes: the building materials for drainage, electrics/wiring, heating installation, sound proofing, flooring, plastering, a year's rent, labour work, furnishing and fixtures.
We sadly can't own property in China, near impossible for foreigners, but we are able to rent it for this purpose (the owner knows what we want to use the space for). We will be signing a long-lease contract to be safe.

We hope to complete this by May 15th, so that we can be ready for the trucks heading to Yulin Dog Meat Festival this year. They have told us they can complete it in about 2 months, however, we obviously must have the money for them to begin the project!

Building 1 - Reception, Accommodation and Storage
For the most part, this building is in good condition. The accommodation side has a decent bathroom, and a large usable living space with heating.

The accommodation will be equipped with bunkbeds, lockers, and a living quarters, to allow international vets, students and volunteers to come and stay and get involved with helping our animals. This is something we are really passionate for. We have so many extremely generous offers for people to come out and help, but at the moment we aren't in the best position to accommodate them. This way, our dogs will benefit enourmously from the kindness of these people, as well as the expertise of people in the medical fields.

The reception will be basic, with a large desk, chairs, computer and filing systems to house all the medical records, and paperwork, for dogs leaving the country etc.

The storage room will house all of our equipment, tools, food, beds, toys, medicine and any other items donated to our cause. This room needs basic flooring, plastering, shelving and electrics doing. Otherwise structurally it is absolutely fine for storage.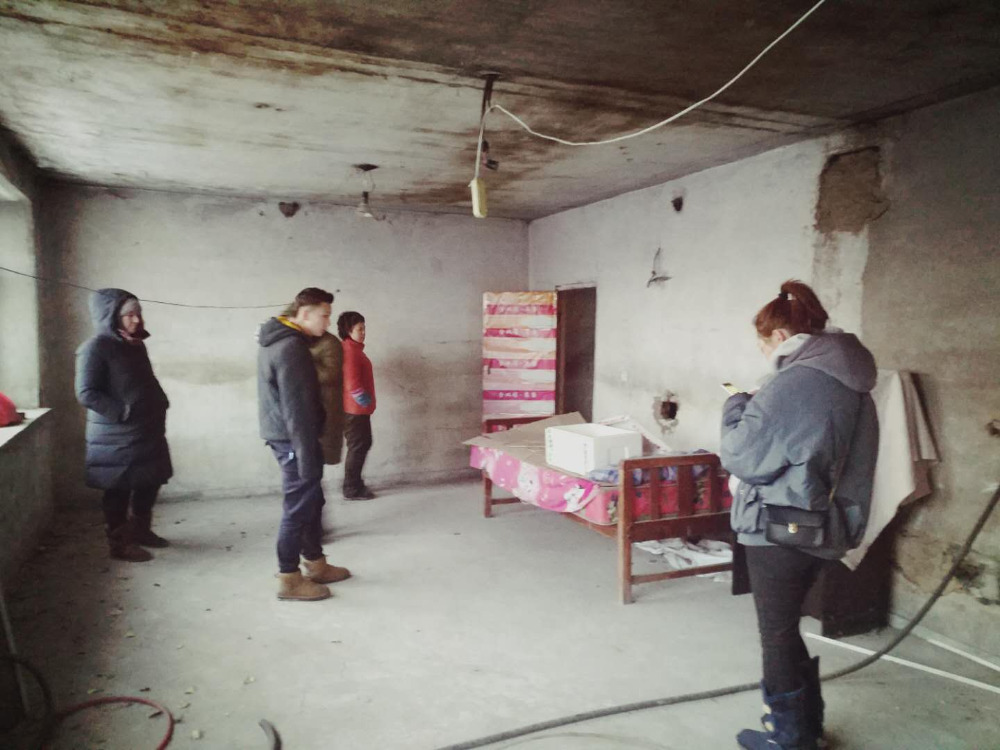 Buildings 2 and 3 - Boarding, play and rehabillitation zones, groomers.

These are our two most important buildings. They are also the ones that require the most work.

We plan to have large penned/kennel spaces for 30-40 dogs in the largest building, with separate areas for both large and small dogs, with their own penned areas. The smaller of the two buildings will again house penned areas for small and large breeds alike!

Each of these buildings buildings will have their own outdoor space, entry points etc, for if we need to keep sets of dogs separate.

Our dogs can wait our their time in comfort, learning to socialise, without the stress and hindrance of being in a crate in a clinic.

Both of these buildings currently need electrics rewiring, drainage installed all the way around (for wastage and cleaning), plastering, insulation, heating, sound proofing (very necessary), new doors, tiling and flooring, along with the fixtures and fittings (such as the kennels themselves, lights, furnishings etc.). There will be large indoor play zones, for running around in when the weather isn't great, or the sun is too hot.

There will also be a grooming facility for these dogs, so that they can be cleaned away from the other dogs.

We are so excited to have this space, and know it's going to make such a huge difference to our rescue and the amount of dogs we can rescue.



Building 3 - Cattery
We can't forget the cats!

Although we have more dogs in need coming to us, we do also get cats, and they need a space too. There is a building we can use, with a space we can make completely enclosed, which will be able to house our many cats. There will be an indoor boarding facility and play zone, as well as the outdoor space.

At the moment the building is being used for storage, and we would need to add insolation, heating and rewire the electrics, before adding drainage, flooring, tiling and fixtures. It also currently just has double metal doors, like a garage, which aren't sealed, so we need to change those too.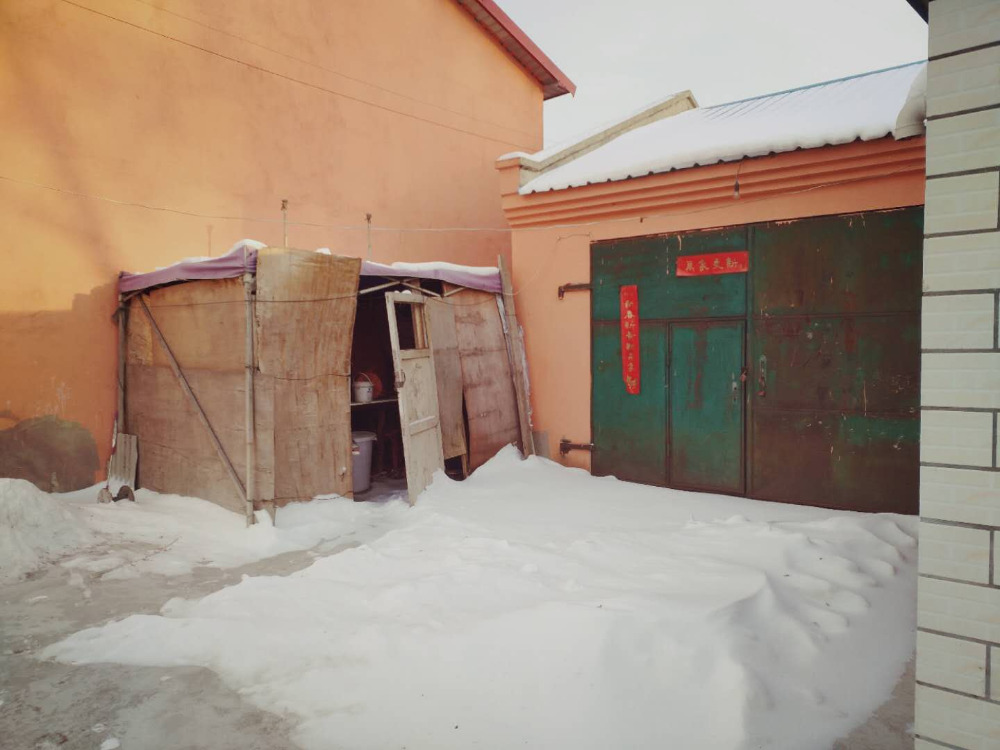 We will be sourcing all materials as cheap as possible, and we will be using a construction team that is highly trusted - they have built the last 2 vet clinics we use, alongside the others in the franchaise and other local buisnesses.
The head of the construction company listen to everything we told him, looked at every picture of what we were thinking of, and was very fair and honest about everything.
We really hope we can make this a reality.
+ Read More
Update 1
16 months ago
Share
Thank you kind donators <3
After 2 weeks of having our account hacked, and GoFundMe not giving access to it, we have decided to close this fundraiser down, and will no longer be using GoFundMe. Please visit our Instagram (
www.instagram.com/slaughterhouse_survivors
) or Facebook (
www.facebook.com/groups/harbinshs
) for updates on our latest new campaign method.
Please be rest assured that donations that have already been made through GoFundMe, we have access to, and will be used towards the safehouse for the purpose they were intended for.
We are so sorry this has happened, and are disappointed beyond words at GoFundMe's handling of the hacking. We shall not be giving them our custom again.
Thank you everyone for helping to start our dream. We're just so heartbroken it had to be this way.
Emily, Hayley and Aimee
Harbin SHS
+ Read More