Elizabeth Marek Memorial Fund
$18,795
of $100,000 goal
Raised by
268
people in 48 months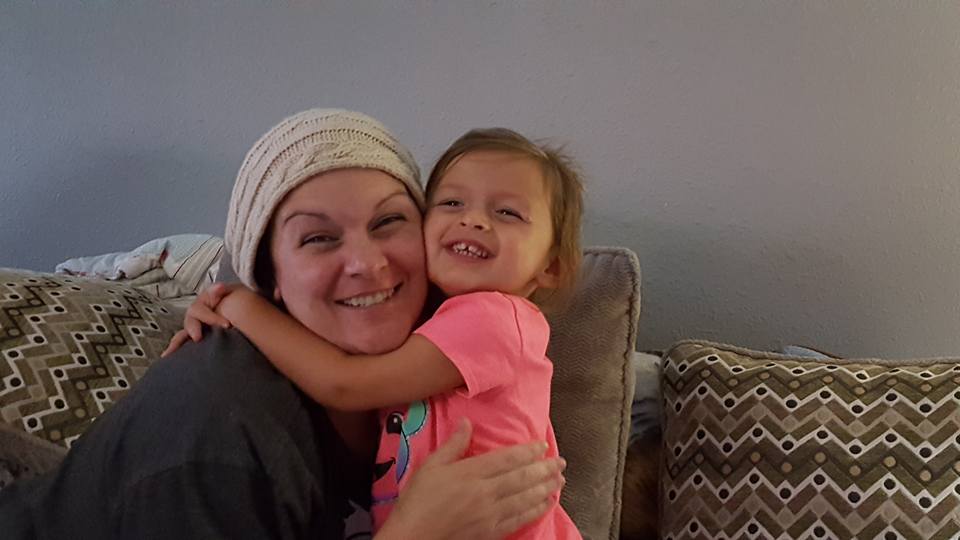 We lost Elizabeth at 3:33 AM on March 7, 2017.
We need help more than ever, as we enter a new phase in Elizabeth's amazing fight against cancer.
The money raised will support the lives of her two children and the beginning of a new future.  
Elizabeth had been battling hard for nearly 4 years.  In the recent weeks, things have changed and she has had a recurrance.  The cancer has grown rapidly in her brain and caused a lot of swelling.  She is having a hard time finding the right words and talking all together.  Her right arm and right leg have become really week.
Elizabeth needed constant care, and I am taking time from work to take care of her full time.  She is now on a new form of treatment, it is meant to stop growth, but not shrink it.  
Elizabeth is still fighting hard, and now I am not working for a while, we need help more than ever.  
If you don't know about Elizabeth...
Here is her story.
24 weeks into the pregnacy of our second child, Elizabeth began to have terrible headaches.  After three visits to the emergancy room, we found she had a massive tumor in her brain.
Soon after, Elizabeth had surgery to remove the tumor.  There was a danger as we could have lost both Elizabeth and the baby during the surgery.  The surgery was a success and most of the tumor was removed.  8 weeks later our baby girl was born pre-mature.   We would soon learn the tumor is Glioblastoma Stage IV.  This is the deadliest brain tumor, killing within 12 to 15 months after surgery.  Our baby girl had to stay Special Care Nursery while Elizabeth started Chemotherapy and Radiation treatment.
When our baby girl came home Elizabeth was finishing her treatment.  A few months later during the second round of Chemo, the doctors found a secondary cancer growing in her brain and took her off of Chemo.  
We thought it was the worst thing, but her doctor prescribed a new treatment called Novocure and Elizabeth did very well on the Novocure for about 18 months.
August 2015, 2 years after surgery we had a party to celebrate Elizabeth and how well she was doing.  The following day, she woke up and felt strange.  After an ER visit the doctors found a new tumor in a different location in her brain.  We were shocked and scared as the newest chapter in Elizabeth's fight against cancer was beginning.
After 2 weeks her doctors decided it would be best to have a second round of radiation on the recurrance along with a new treatment for her, Avastin.  Avastin is similar to Chemotherapy and has to be injected every 2 weeks.
The Chemotherapy has ended as it stopped working.  She is on the final treatment that can be offered and we are looking for help with bills and securing the future of our children, Reynolds 7 and Helaina 3.  
Please share and if you can donate.  $5 dollars helps.  Thank you!
You can follow her progress here or on her Go Elizabeth facebook page.
Go Elizabeth on Facebook
+ Read More