Labor of Love, the Birth of my Book
$2,360
of $5,000 goal
Raised by
52
people in 32 months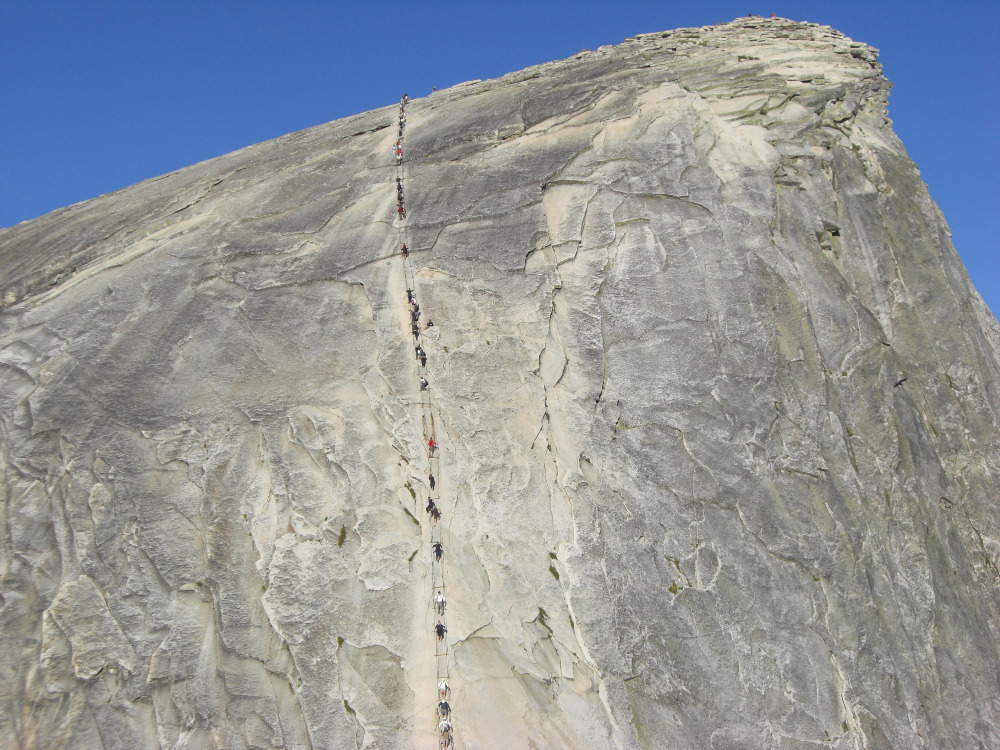 To my beloved supporters,
After My Intimate Dance with Half Dome
,

I'm pregnant!!
                                … with a
book
...
From broken to bold, I'm thrilled to be writing a book about the miracles that aligned on Half Dome that day and my healing journey since. I'm creating this fundraising campaign to ask you, my community of support, to consider helping me in the birthing of this book, which is so eager to be born. (If you haven't already clicked on the video above, please take 7 minutes to watch the
Weather Channel Interview;
unfortunately, the Weather Channel omitted my skull and 3 spine fractures from the clip.)
It has been quite the labor of love writing about my experience at Half Dome along with the years of rebuilding my life that have followed. I've reached a difficult stage of the book birthing process and seek your support. Your financial contribution will help me to get the guidance and consulting I need for the creation and editing of my book proposal and the ultimate publishing of my book.
As a student in the Hay House Online Writer's Workshop, I have the honor of submitting a book proposal to the world-renowned publishing company, Hay House, for the chance to win a full publishing contract! My aim is to WIN!!! Being published by this well-respected, international publishing house would be an amazing delight, greatly supporting my professional dreams to travel the world sharing my story and to facilitate workshops around the topic of resilience.
And of course, if the stars don't align with Hay House, I have every intention of submitting to other publishing houses or to go the self-publishing route. This book
will
be born.
I fully commit to you that the money will only be used specifically for the birth of my book. Even if your donation is a dollar, I really value your financial backing of my book writing and publishing process.
Many of you have been with me during my ongoing healing journey and I thank you for your loving, valuable contributions allowing my current state of being/living. Each of you have had an impact and I am honored to have you in my circle.
After several years of healing, I am now finding my footing as a Certified Life Coach and Intuitive Practitioner/Energy Healer.
Building a business and writing a book are quite an undertaking for anyone. But this may be especially true for me, given the emotional charge of writing about a life-altering experience that I am still attempting to fully grasp and integrate within myself - body, mind and spirit. Add to that sleep issues, spinal concerns and mild challenges in various areas of the body, brain and eyes and it can make normal day-to-day living a bit intense. Though I am doing remarkably well, I am still required to spend substantial time taking care of residual body/mind challenges.
The healing journey continues. And your support in this endeavor will significantly move my dreams forward.
For any amount you donate, I will sing your praises and forever hold you in my heart. If you're reading this… you're already there ;)
With heaps of
gratitude
and
love
,
Gina, a.k.a
Tumble Xx
If this campaign has been passed on to you from a friend, relative, neighbor or colleague, let me introduce myself.
My name is Gina Bartiromo. About 7 years ago I tumbled 150+ ft down the side of Yosemite's Half Dome while hiking with my dear friends, Vanessa Holz and Tricia and Peter Kelleher. This was an impactful, jarring experience for many of us, including Vanessa, Tricia and Peter, along with Rick Powell and Kiley Schmit and family and many others. The fact that my
Yosemite rescuers, Jack Hoeflich, Jeff Pirog, Tim Lyons and Michael Michener
and the rest of their commendable team
risked their lives to save mine
, and they put themselves at risk as their profession, astounds me and fills me with overwhelming gratitude for their dedication to such a dangerous and honorable life calling.
P.S.
Please feel free to pass this along to anyone you choose to share this campaign with.
P.S.S. Please also be sure to
'Like' my business Facebook page at Gina Bartiromo small business. https://www.facebook.com/ginabartiromo/
and "Follow" my Blog:
theunfoldingself.wordpress.com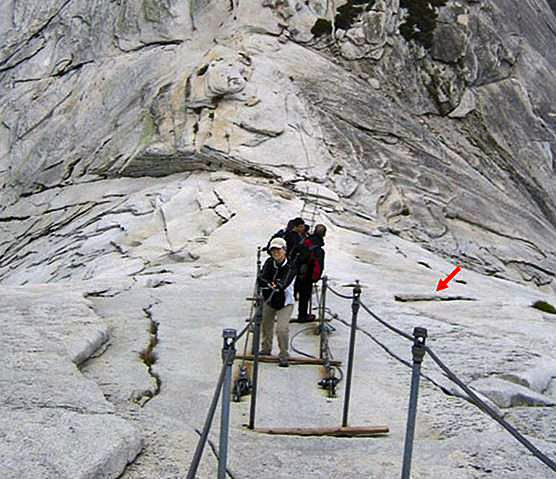 On my way up with Vanessa; little did we know that, one hour later, the slab of rock behind me would save my life.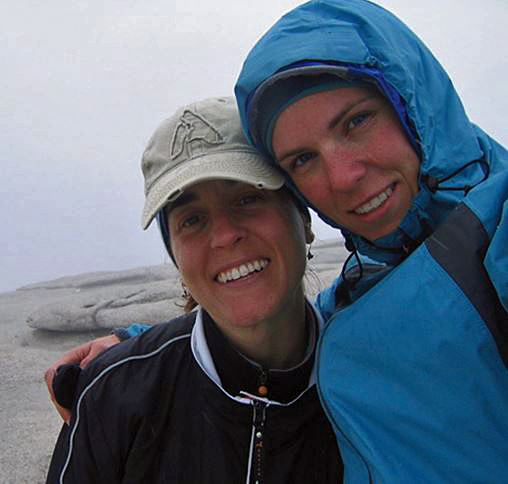 Vanessa and I at the top of Half Dome after the climb up.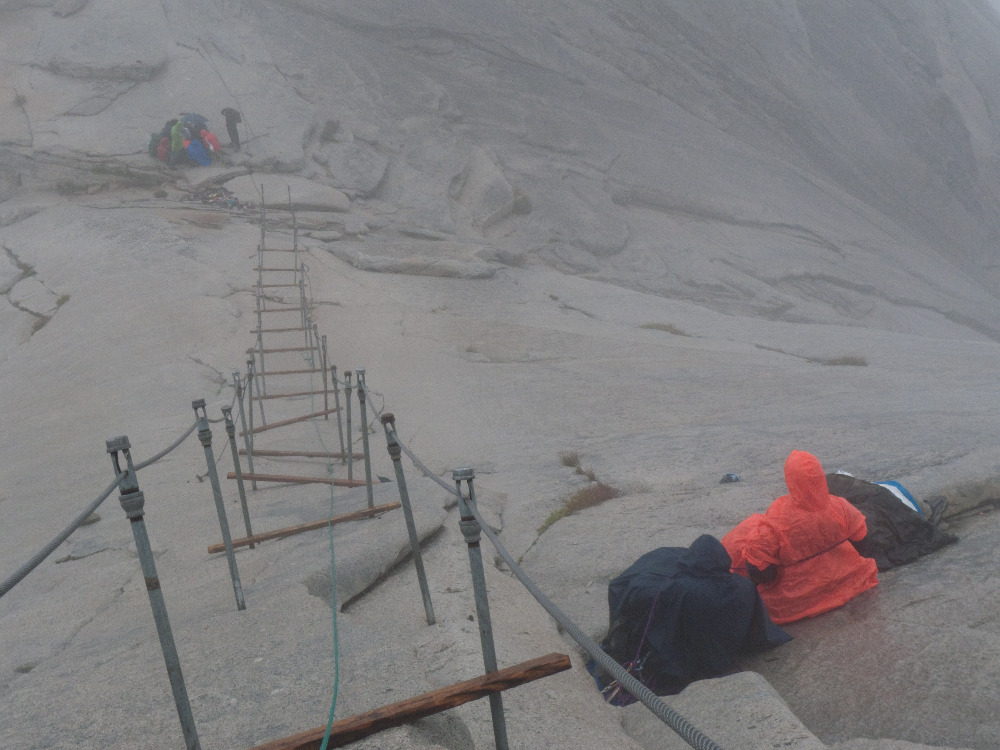 Kiley (blue), Rick (red), Gina's feet to the right of Rick; my friends, Rick & Kiley's family and fellow hikers hovering to stay warm for 3 hours while waiting at the Sub Dome below.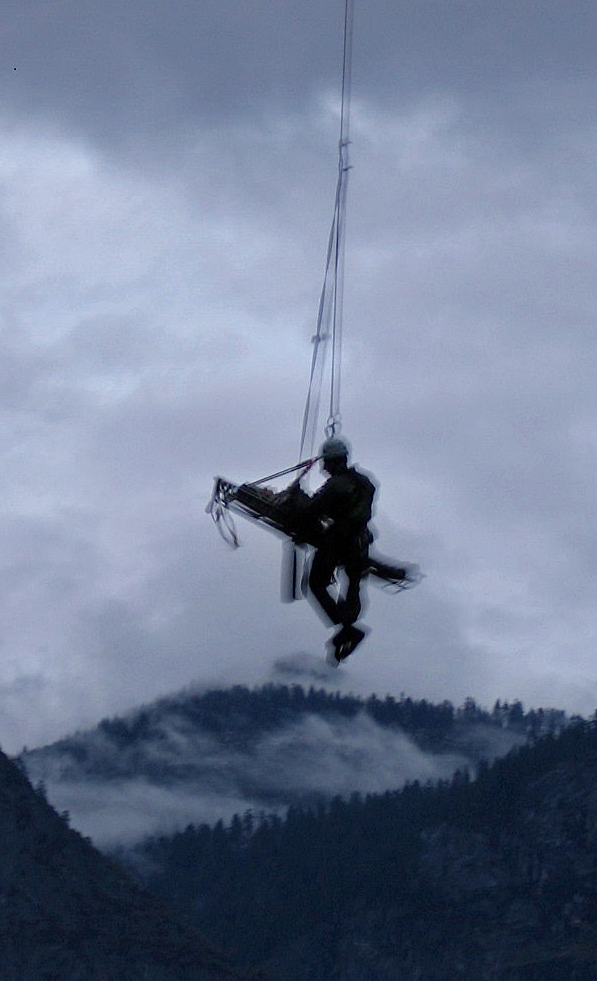 Jack and Gina being airlifted to the meadow for the hospital helicopter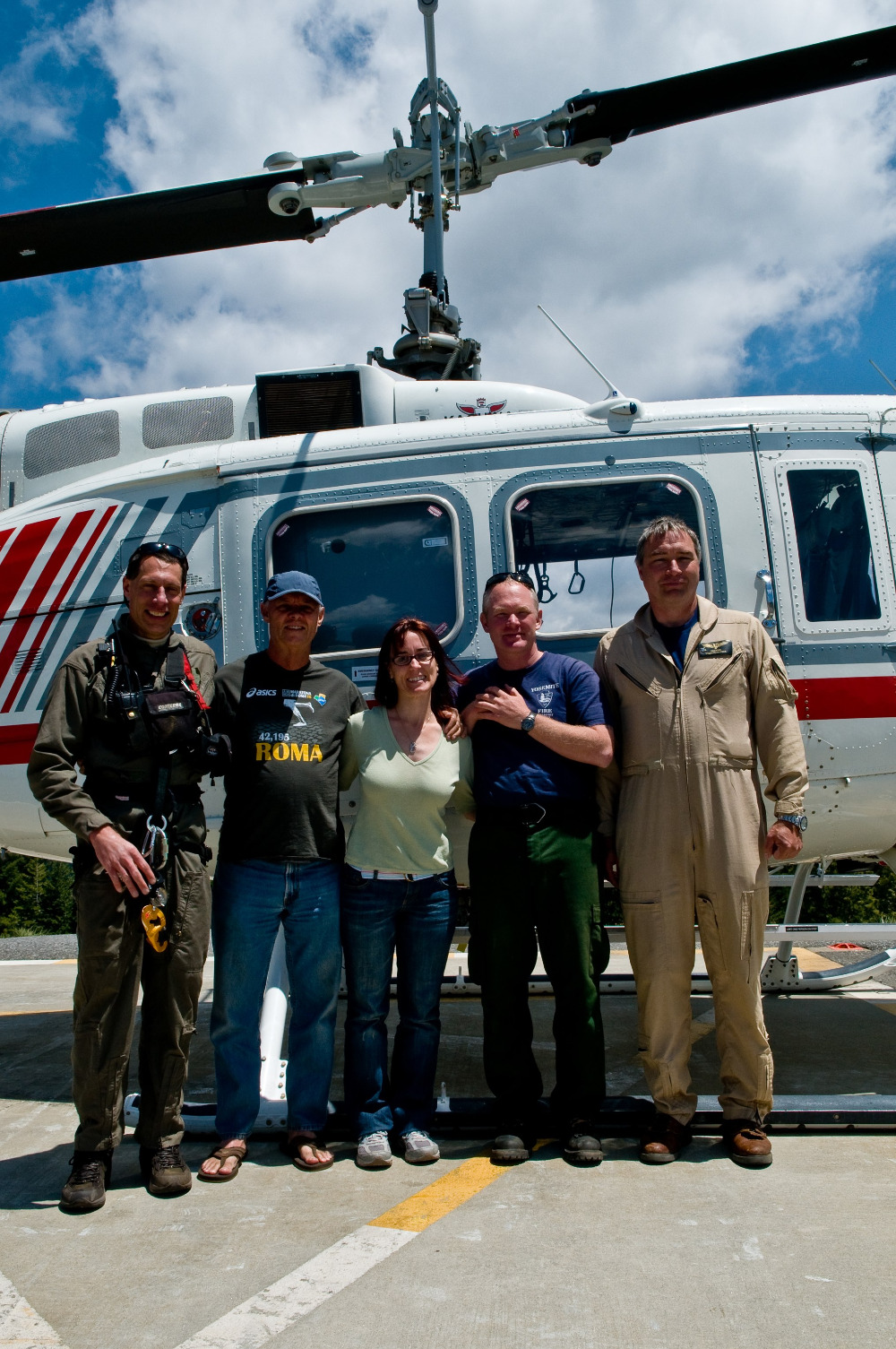 My heros: Jack Hoeflich, Rick Powell (Gina), Jeff Pirog, Tim Lyons
You can read/view my full story in a variety of formats at the links below.


~ "A Miracle on the Mountain" Self-Published in the Brain Injury Newsletter

~ Gina's Blog Site ... soon to be GinaBartiromo.com

~ You Tube Interview with author Rick Deutsch



I've been alerted that my gifts in exchange for your donation will create a tax consequence. I've chosen to remove them. Thank you for understanding. I'm happy to speak with you directly if you would like.


+ Read More
Be the first to leave a comment on this campaign.