David J. Bryson Treatment Fund
$13,165
of $50,000 goal
Raised by
109
people in 28 months
8/20/2016    Update time!   David is doing well with his sense of humor fully intact!   He recently underwent an outpatient procedure to have his abdominal feeding tube placed.  It will help him gain some lost weight and keep him strong.  His oxygen level is good and he uses a cane to steady himself, but has been advised that a walker may be more helpful.  Those legs just don't always want to cooperate. He begins physical therapy next week and continues to meet regularly with the ALS clinic and his doctor at Hopkins along with regular alternative therapy appointments.  David's speech has continued to decline and he uses texting to communicate.   The thing is, if you're not physically around him (and perhaps are on the receiving end of any of his sometimes hilarious text conversations) you would have no idea there's anything wrong. That's part of the torment of this disease. David is the same guy, but without the ability to communicate spontaneously.  He can't join a conversation, order a burger at the drive through (or eat one), tell the lady walking her dog to have a nice day (or go for that walk), and so many other little things we all take for granted.  With more good days than bad ones, he's handling his demanding physical and mental challenges with supreme grace and continues to find humor in his situation.  His spirit is strong and his heart is so full of love and gratitude.  This guy, I'm telling ya.
Now I come to the challenge that originated this GoFundMe page.  Only a percentage of expenses are covered.  His alternative therapies are not covered at all.  There are some resources for equipment, if it's available, like the "borrowing closet" with the ALS Association, but these resources are limited. If you're interested, 'ALS Worldwide' has articles that give startling insight into the cost of ALS.
The generosity of contributors both financially and in kind is so very much appreciated.  A very special THANK YOU! to all who have given.  If you know someone who may not have seen David's page, please share.  There are many ways to help other than financially too.  Stay in touch with him, offer a service if there's something you're able to give; your kindness, good vibes, prayers, and love are also very much appreciated.  It all means the world to him and Christine.
----------------------------------------------------------------------
Original Post:  
We are seeking donations to help defray the medical expenses of my brother, Dave Bryson, who was diagnosed with Amyotrophic Lateral Sclerosis (ALS) in October of 2015 at age 53.  The medical costs for care, medications and assistive equipment are overwhelming since only a portion are covered, and for some needs, not at all.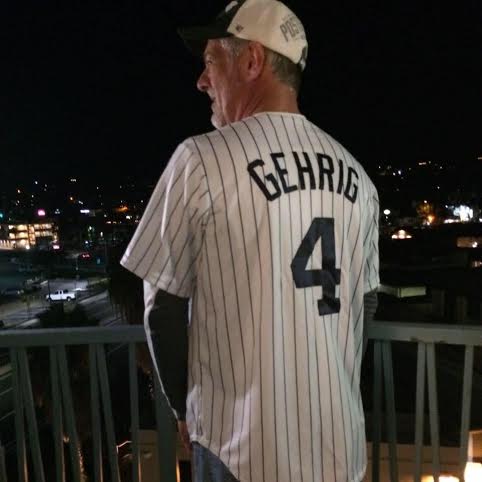 ALS, also known as Lou Gehrig's disease, attacks motor neurons in the brain and spinal cord which transmit signals to the brain to control muscle movement.  Dave's symptoms can be traced back as early as spring of 2015 and he has been unable to work since October.   His speech, ability to swallow, muscle weakness and other symptoms are apparent and already quickly deteriorating with his bulbar onset form of ALS.  
If you know Dave, you know him to be one of the most hard working, kind, caring and generous human beings we have the privilege to know and love.  He is devoted to his family and friends, and generously gives of himself on a daily basis.  He gives the benefit of doubt to anyone in any situation, offering genuine respect and thoughtfulness to everyone.  True to the gentle soul that he is, has taken this crushing turn of events with grace and hope, standing strong for his family and friends as he searches for answers and lives with the progession of this socially isolating, devastating disease.   In addition to the physical and emotional challenges he is confronting, the medical costs are a burden beyond his reach.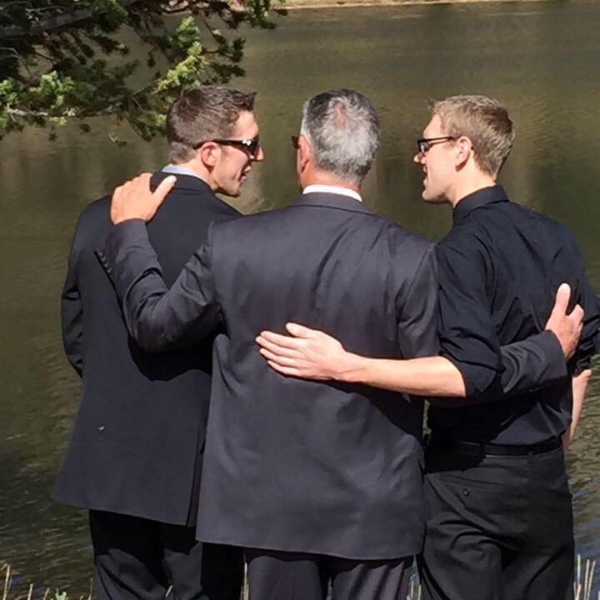 Please consider a donation to the David J. Bryson Treatment Fund to help Dave get the care and equipment he needs.   Your entire donation will be directed to medical/assistive expenses and to maintain quality of life for Dave.  Your generosity is most sincerely appreciated.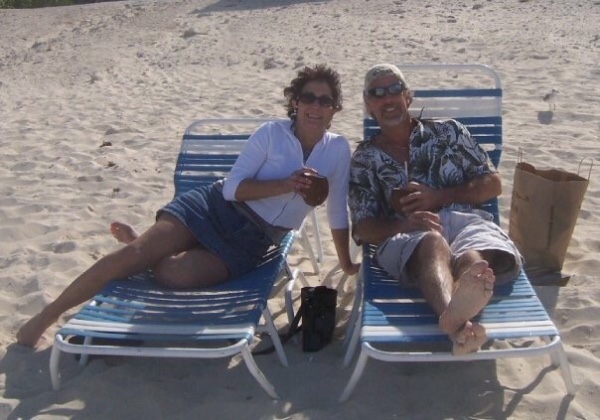 We will be posting updates, but in the meantime please feel free to contact us and share this page.  Thank you.
+ Read More
Be the first to leave a comment on this campaign.