ComfortConnect - live vitals mobile app
$975
of $12,250 goal
Campaign Ended.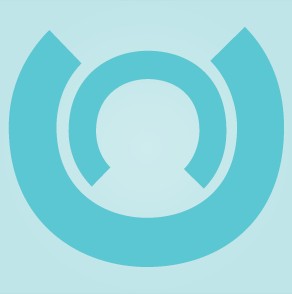 ComfortConnect mobile app will allow a user to stream the live vitals of their hospitalized loved one straight to their mobile device.

Have you ever had a child or close family member sick in the hospital?
If you have, it is also very likely that there were moments when you were required to leave their side. Whether it was hospital staff or concerned family, chances are someone was there to encourage you to get fresh air and clear your mind. Or maybe you just needed to grab lunch, take a shower, or do the groceries? Unfortunately, taking care of oneself is never the top priority.

I know what you're thinking, because I've been there too.
"What if something happens when I leave?"
My name is Jessica, and three years ago my daughter Sophia was born with a birth defect that left her in the Neo-Natal Intensive Care Unit for an entire month. Every day I sat by her incubator holding her tiny hand and wishing I could take her home with me. I only left her side a handful of times to prevent myself from going stir-crazy and of course I was encouraged to leave every night so I could get a "good night's rest".

Sophia's first day.
This is the exact reason I was motivated to create an app that would allow a person to stream the live vitals of their loved one directly to their mobile device. With this idea in mind I began my journey to find a way to actually produce something tangible.
That is when I came across Chip, a computer technician, who not only knew the ins and outs of creating the app and software, but also had a personal interest in the project. He had an experience years prior in which his wife and newly born daughter were hospitalized while he was stationed on base and unable to visit them. When he expressed his interest to me we decided to partner up and create ComfortConnect. We discussed our plan to make our dream a reality, and patented the idea! Now all we need is to raise the funds to make it happen!
If I had something like ComfortConnect during the days in the NICU, it would have been much easier to close my eyes each night knowing that my daughter was safe and sound.
This is the first time I was able to pick up Sophia (two weeks old).
In creating our ComfortConnet app we do not expect there to be a bump free ride. That's why I partnered with a REALLY AWESOME systems engineer who knows what to expect along the way. Our mission is to get our app and software set-up in a local hospital first so we can work out the bugs and make sure everything is running smoothly. Once we feel confident the app is ready we will maintain open communication with the hospitals using our software for any malfunction or bugs.
Thank you in advance for your support. We appreciate all of your help!***All rewards items will be mailed out once product is available. App rewards are subject to hospitals that carry our software. Please feel free to email us at contactus@comfortconnect.net. Our goal is to be ready to launch by July 2014 the latest.
+ Read More
Be the first to leave a comment on this campaign.