Cold Springs Distillery Reno NV
$860
of $750,000 goal
Raised by
6
people in 58 months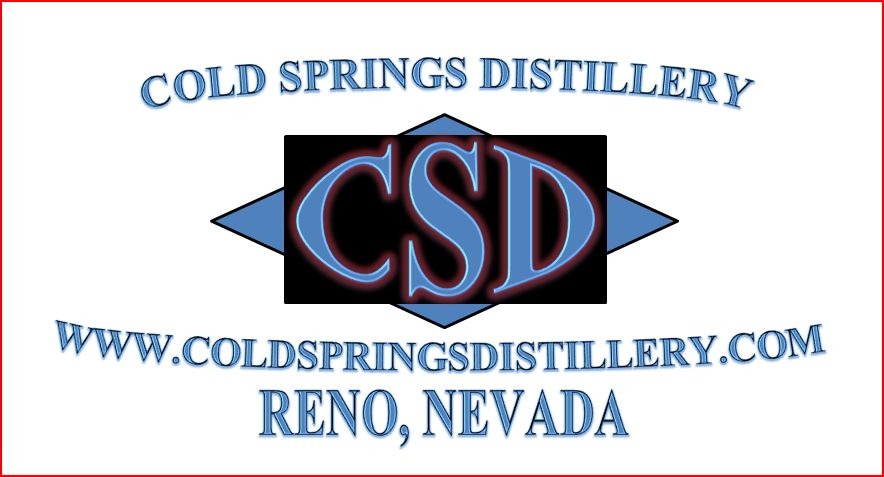 WWW.COLDSPRINGSDISTILLERY.COM


WE HERE AT CSD ARE SERIOUS ABOUT THE BUSINESS AND ITS' CREATION. WE ARE ALSO SERIOUS ABOUT LIFE. IF FULLY FUNDED WE WILL MAKE THE PUSH TO SUPPORT THE SUSAN P. KOMEN CHARITY. WE WILL DONATE 1% OF THE TOTAL NET PROFIT OF THIS COMPANY FOR THE LIFE OF THE BUSINESS, SHOULD WE MEET OUR GOAL AND WE CAN OPEN WITH YOUR SUPPORT. PLEASE HELP US HELP OTHERS TODAY. IN ADDITION TO THIS OFFER SHOULD THIS GOAL BE FULLY MET I WILL DONATE .10 CENT ON EVERY DOLLAR OF THE GOAL AMOUNT TO THE SAME CHARITY. $75,000 TO THE SUSAN P. KOMEN CHARITY.
At Cold Springs Distillery we endeavor to produce the best hand crafted spirits available. We made the decision to find a place in the middle of the industry that few are focusing on. The large scale commercial spirits industry is far too expensive and competitive for the individual to enter and the small batch craft distilleries seem to be springing up like weeds.
While small business is great and I am happy to see so much interest in this area of industry, small batch distilleries do not offer much in the way of what this country needs at this time, (JOBS). I believe that with your kind donation and support I can bring to life a medium scale distillery producing three quality lines of spirits and bring nearly 200 jobs to my area.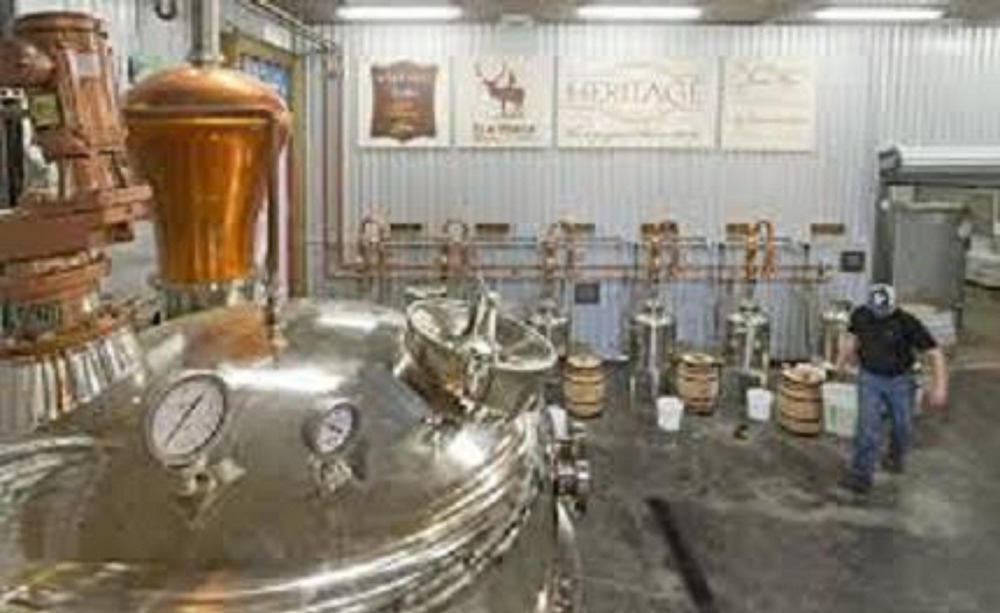 The goal of Cold Springs Distillery is to become licensed federally to produce at an unlimited rate rather than being bound by proof gallons per year like the small batch distilleries. We will have a minimum of three 450 gallon distillers running at all times requiring personnel to attend to their needs. Cold Springs Distillery will also require the following position to be filled by my family of associates; Fermentation specialists and Brewmasters to create my own recipe of German Bier for distilling into my branded German style Whisky, (Bier Baden). We will also need positions for our growing family for transportation and Wine specialists to help in the fermentation processes to create my special brand of crafted Grappa. We will have to build a sales and marketing force to get the product advertised, work with distributors, and expand our market share.
RENO GAZETTE JOURNAL ARTICLE LINK
If you are reading this website please know this; I believe in the industry and am committed to adding to the job and economic growth of Nevada and this country. I want people to come and join my family at Cold Springs Distillery so I am thinking that I need to go big and share in growth rather than doing something small for my own personal benefit. When you click "donate and help fund my project," I want you to walk away knowing one thing; I am humbled by your belief in me and I will do my very best to accomplish every ounce of good that can be created when we build opportunities to help people support themselves and their families.
A brief family history and the source of my drive and motivation to make this a great and profitable company to help all that want to join its' ranks in any capacity;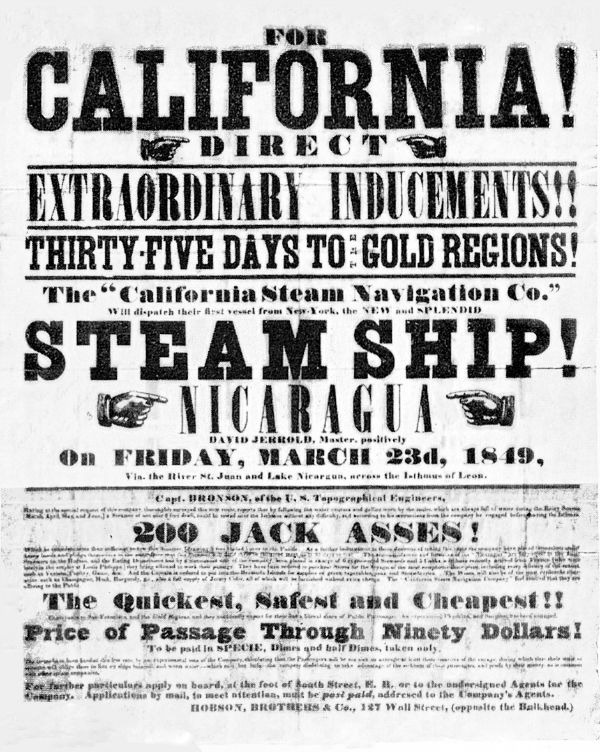 I have a strong family background of people, which were pioneers in their respective fields, explorers and settlers and distillers alike. Their creative spirits helped design and build buildings, settle lands and create things to be proud of. My Urgroßvater, (Great Grandfather), William Dieckmann for whom I am named after lived a full life with vision, heart and soul. His visions and creativity built buildings that still stand today in Northern Germany. He believed in doing his very best and during hard times started making a German style "Whisky", (Whiskey). Along with great friends and family the spirit was enjoyed in the evening by the fire in good company. From this my mother an immigrant to America, was raised to work hard and never give up. I like to think that her drive and motivation has been instilled within me.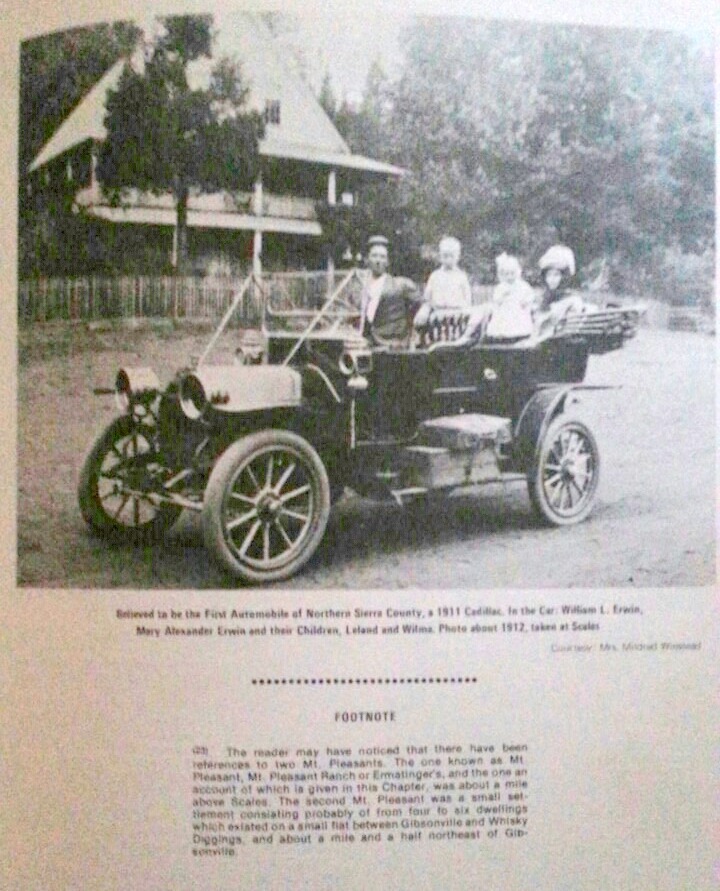 My Great Grandfather Joseph Erwin and family from my father's side travelled great distances from the East to settle in the West, as Hard Rock miners in Sierra County, CA. His brother William Erwin and family are pictured in the Sierra County History books as with many other contributions, having the first car in the County. You can visit the family in the cemetery of a small township near Downeville California named Goodyears Bar; they occupy the entire first row starting at the entry gate. They settled regions and the County, supplied mines and mined themselves, worked the railroads and logged the forests. My Grandfather worked the Graeagle mill when the now popular Mill Pond floated logs. Lust up the road from Graeagle, CA where there are now expensive homes in a community named WhiteHawk, once sat the family guest ranch which helped bring people wanting a vacation to the area thus supporting local economy. When Pacific Gas and Electric, (PG&E), came into existence in the 30's they helped through their hard work to expand the West providing utilities well into the future, which included my Grandfather, father and his brother.
I have been working for the past several years learning the trade and building upon my skills and abilities, working towards the goal of making my dream a reality in the Pioneers fashion as set forth by my ancestors. Additionally my wife of nearly 30 years, holds a Masters of Ed and with minors in business and economics from ASU. She is my rock and foundation to help make this dream grow wings. I have two wonderful boys and an extended family as a result of those boys. This is truly a family endeavor and we hope to extend that family through the community by providing much needed employment.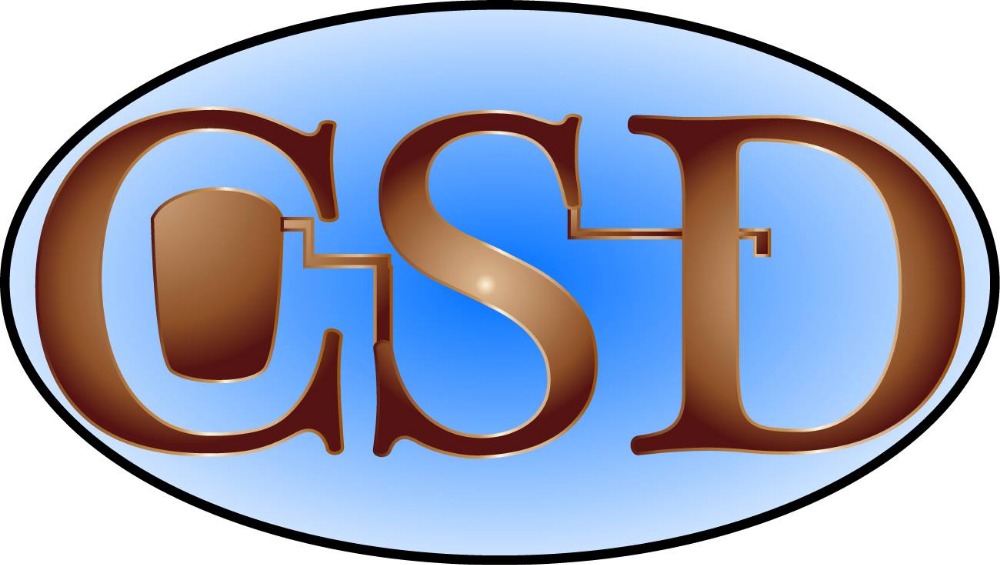 WWW.COLDSPRINGSDISTILLERY.COM


Cold Springs Distillery will produce three individual and unique lines of spirits.
Grappa is an alcohol beverage that is a fragrant grape based Pomace brandy of Italian origin usually 35% - 60% ABV (70 - 120 Proof US). The flavor of Grappa, like that of wine is distinctive to the type of grapes and distillation processes that are used. Grappa is made by distilling the ferment remains, (Pomace), of the grapes after the pressing, (Skins, Seeds, Stems and Leaves). In the proper proportions it will produce a wonderfully fragrant Brandy.
WWW.COLDSPRINGSDISTILLERY.COM
American Bourbon is a form of American Whiskey and is primarily corn based and pot distilled then barrel aged. Bourbon has been proven to have been distilled since the 18th century. We have a special recipe during the aging process with add to the smokey barrel aged flavor without adding such distractions as filling a mason jar with Cherries or masking the flavor, (Which may have been substandard), with cinnamon or other flavors. We can produce great quality Bourbon rivaling many of the major commercial brands.
WWW.COLDSPRINGSDISTILLERY.COM
Bier-Baden is our special recipe of German Style Whisky, (Whiskey). We have a special unfiltered German Beer that we produce and distill giving a great tasting grain and Hops flavor to the Whiskey. I learned this recipe from my German ancestors and learned early on that distilling this Bier makes a wonderful Whiskey as I remember my family sitting by the Fire in Baden and Flensburg Germany with my Great Grandparents, Oma and Opa, my Tante Erika and my parents. This Whiskey brings back wonderful memories and I hope that it can create great memories for your family as well.
WWW.COLDSPRINGSDISTILLERY.COM
We are in great need of seed money for our project to bring jobs to Northern Nevada and hope that you can find it in your heart to support our efforts. We are starting to gain some media attention and we sincerely hope that you can help us in your own way. We are beginning our journey which is a very pricey endeavor, but it will pay off by offering stable employment to whomever wishes to join our family. You may follow the link to the Reno Gazette Journals short article which also has the link to our donation site.
WWW.COLDSPRINGSDISTILLERY.COM
As of April 6th 2014 where myself and Cold Springs Distillery,   (
www.coldspringsdistillery.com
) were also mentioned in a front page Sunday story in the Reno Gazette Journal.
RENO GAZETTE JOURNAL STORY APRIL 6TH 2014
I am grateful and humbled by this, which I hope will propel this venture forward. I do thank you for your he
+ Read More
Be the first to leave a comment on this campaign.