Help Us Keep our Midwife!
$10,555
of $10,000 goal
Raised by
126
people in 48 months
Help the families of Chico California  
                   keep their home birth midwife
                The Choice of a Safe Natural Birth
                        is not an Inconvenience,
                      It is a Basic Human Right
Campaign description
"When I reflect upon my 9 month transformation, I recall the largest catalyst to my growth, my midwife. Dena.  She helped me discover my inner courage. She guided me through the greatest transformation in my life. For this she will never be forgotten. She is a part of my son's life story forever. His story begins with the miraculous adventure of a VBAC (Vaginal Birth After Cesarean) homebirth."
-- J.M.,
Dena Moes RN MSN CNM is a certified nurse midwife who has been providing the families of Chico California with expert, compassionate midwifery care for over a decade. She has provided her warm, respectful guidance to hundreds of pregnant and birthing families, with 100% healthy babies.
Why do Families Choose a Midwife?
Home birth midwifery care focuses on supportive, holistic care during pregnancy and birth. The philosophy of midwifery is that pregnancy and birth are natural processes, and women are well-designed to birth and care for their babies. Studies consistently prove that when midwives are utilized, medical complications such as inductions of labor and cesarean sections  are vastly reduced.
Midwifery care appeals to women who intend to birth naturally, bond with their babies immediately after birth, and breastfeed.
Why is there a need for Midwives?
California's  hospitals have an average 32% cesarean section rate, according to 2013 data. This means that one in three woman giving birth in California hospitals, will do so by major abdominal surgery.  The World Health Organization states that a reasonable cesarean rate for our population is  10- 12%.  The National Institute of Health has declared a national cesarean epidemic and urges communities to support the use of midwives as a proven method to increase natural birth with equally healthy babies.
What Happened to Chico's Midwife, Dena Moes?
Dena opened her legal home birth midwifery service in 2005. Home birth rates in Chico doubled within a couple years, and then quickly doubled again thanks to Dena's reputation among families in the community. More home births means more occasional transfers from home to the hospital, in the event of a medical complication. Dena averages 2 to 3 transfers to local hospitals per year.  
In 2010 a few Ob/Gyn doctors wrote a complaint to the California Board of Nursing.  They listed the names of four women who had been transferred to the hospital from home births.  Two were women Dena had not been the midwife for (or had even met), and two were women who developed  complications, and were  transferred per her physician approved practice guidelines.
  This summer Dena will face an expensive legal proceeding between herself and a prosecuting attorney for the California Board of Nursing. She will be responsible for the financial costs of her attorney, the Board's attorney, and the entire five year investigation. 
Chico could lose access to their only home birth certified nurse midwife.
Dena says "Thank you for your support.  I envision a future where midwives, doctors, and hospitals work together for safe and healthy birth for all families, regardless of where and with whom they choose to give birth."
Midwives are the guardians of natural, healthy birth.
Now is our chance to stand up for Dena, as she has stood up for our most vulnerable citizens, our mothers and babies, for over a decade.
Please donate what you can to her legal defense fund, and help us keep our midwife!  This fundraiser is sponsored by Sentient Circle, a 501(c)3 whose mission includes eliminating birth trauma through gentle, midwife-led birth. For more information visit
www.birthintobeing.com/mission
.  
All contributions are tax-deductible. 
What can I do?
*donate to Dena Moes' legal defense fund – even $20 can make a difference
*share this website with friends, colleagues, and families; anyone you know who cares about the current state of maternal/child health in the U.S.
* Come to our Homebirth Celebration and Benefit Concert, "That Thing for Dena", on May 17 2015 at the Women's Club, Chico California, from 3 – 7 pm. There will be music, family entertainment, food, and an epic silent auction of locally made artisan gifts, healing arts services, and more
*Support AB1306, a bill that will improve the laws in California governing nurse-midwives. 
www.midwivespass1306.com
*visit Dena's website
www.chicomidwife.com
for more info
"My husband and I absolutely loved having Dena as our home birth midwife! The tremendous amount of support, nurturing care, and expertise Dena has to give made having our baby at home an incredible experience that my husband and I will cherish forever." -- S.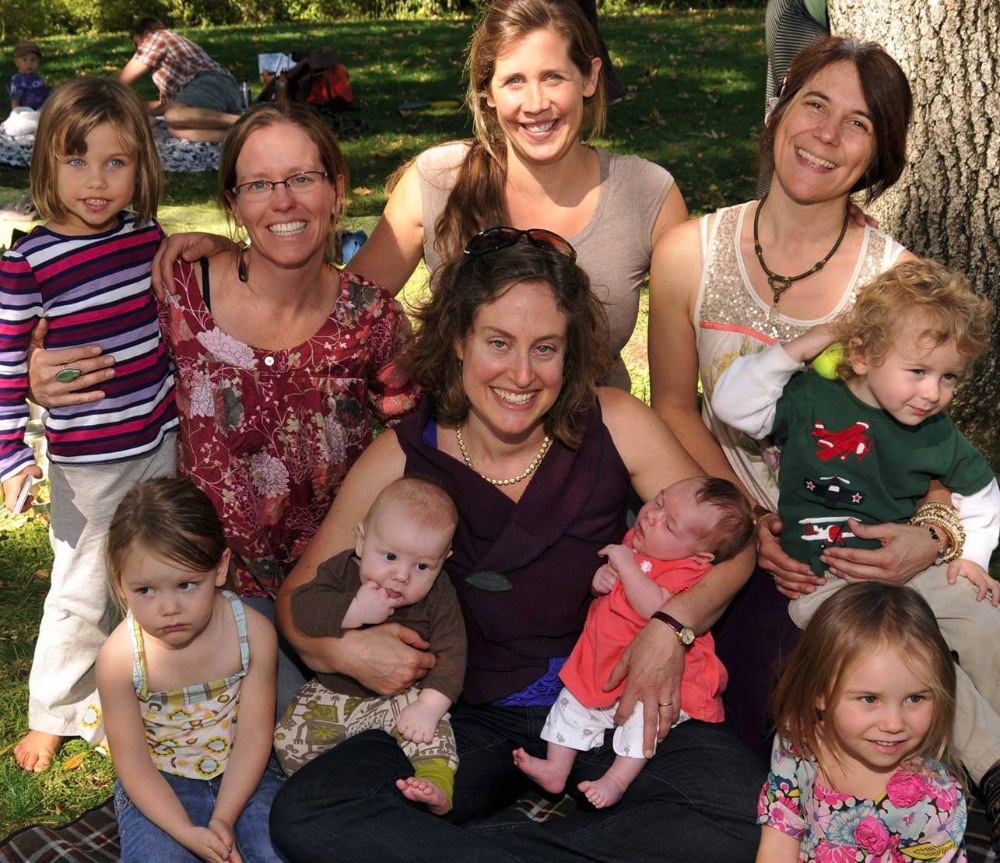 + Read More