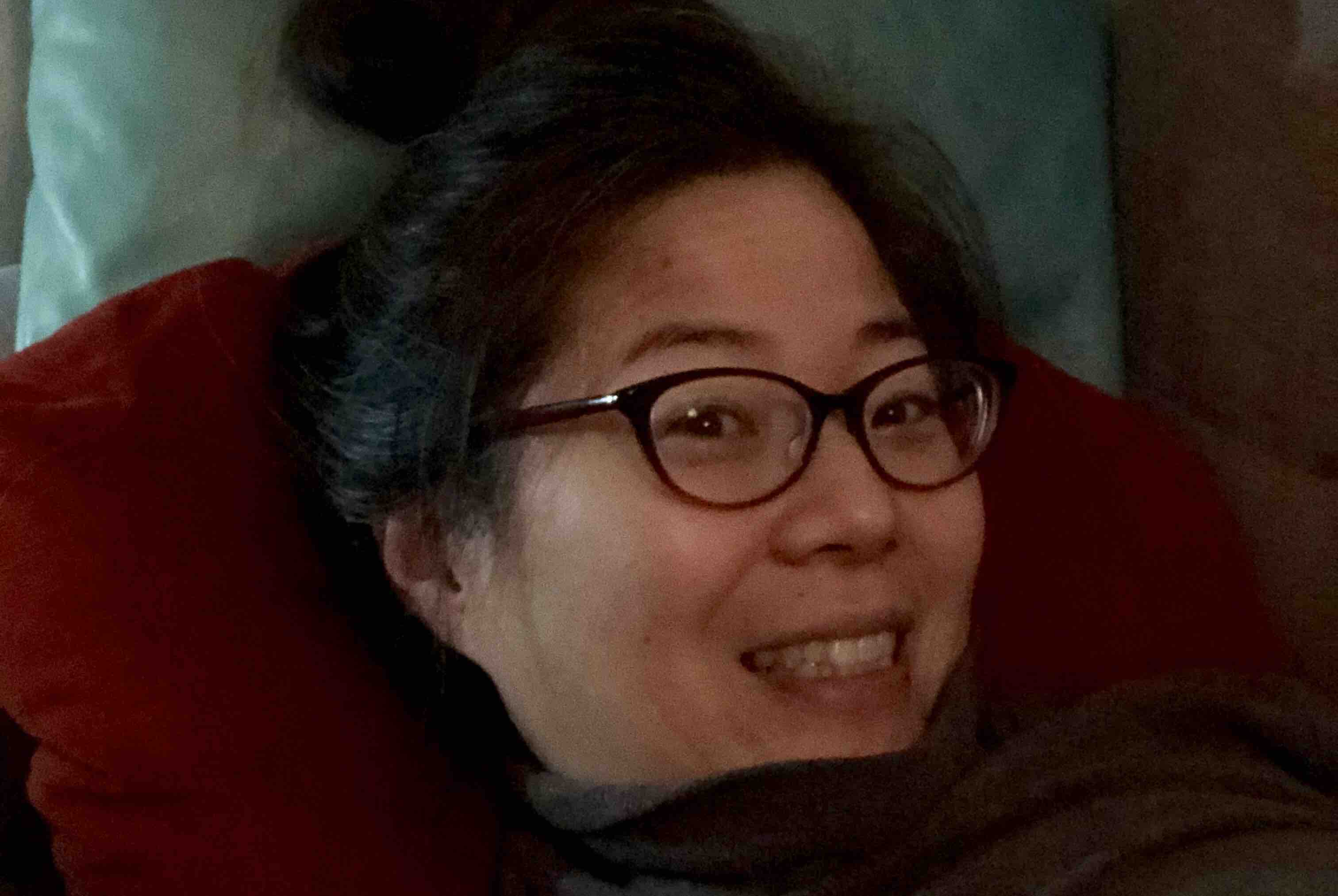 185
3
Caroline vs. Colorectal Cancer
$24,505
of $90,000 goal
Raised by
199
people in 8 months
Hello. My name is Caroline and on May 14, 2018, I woke up to the discovery of a tumor after a routine colonoscopy. A few tests and a little over a week later, I was officially diagnosed with Stage IV colorectal cancer. 

Please Help Me
I'm on my own and have scarce support from my family. My beloved mother died of breast cancer 32 years ago and her death devastated us. 

For the past few weeks, I've been in a lot of pain and unable to do even the most basic of day-to-day chores. Up until recently, I'd been trying to handle almost everything myself. The treatment for this type of cancer takes about a year or so. I am unable to work, and will not be able to work for, at least, another eight or nine months, if all goes well.

Asking for any kind of help, especially for money, is difficult. The recent fires, natural disasters, mass shootings and perpetual social causes, has had me questioning if I'm worthy of even asking you for help. It's taken me months to get the courage and it's required me to confront the urgent need that I'm in. So here I am, buckling down to share my story, in the hope that you will think my life and my cause are worthy of your compassion and generosity. 

Would you please make a donation to help me fight this war against cancer?  No amount is too small and I am grateful that you're reading this and considering it. With your donations, I hope to be able to cover my basic living and health expenses for the next year and pay down part of my growing medical debt. 

Would you also please share my story with your acquaintances, friends and family who might be inclined to help me? I'd appreciate it.

How It Started
The only warning signs I had about the cancer was a change in bowel movements. I explored possible causes: gluten-intolerance, Irritable Bowel Syndrome, depression, peri-menopause, maybe even a parasite (I had eaten unwashed lettuce in a sandwich at the local farmer's market.) 

It wasn't until my OB/GYN suggested I get a colonoscopy that I started on the path to learning the truth. I was turning 50, it was time to get one anyway.  I put it off for several months (and I'm ashamed of this),  because the preparation and procedure sounded yucky. In all my months of doctors visits trying to figure this out, no doctor had suggested I might have cancer. I'm one of the healthiest people you'll ever meet. Even now, if you saw me on the street, you wouldn't know that I'm battling such a beast. All of this was a massive shock.

How Am I Feeling Right Now?  
I'm happy to be done with radiation and the oral chemo, but the pain and side effects have been compounding. I'm very uncomfortable, and have just been trying to rest and manage the pain. I've been advised that I should start to feel better in a couple more weeks. Still…
I'm afraid. 
I'm afraid to ask for money. 
I'm afraid I won't receive what I need to maintain my basic needs, never mind my medical bills. 
I'm afraid I will be shamed and criticized for needing to ask for help.
I'm afraid I will never feel really healthy again.
I'm afraid I'll never teach Bikram yoga again.
I'm afraid I'll never travel again. 
I'm afraid I'll never experience desire, passion and romantic love again. 
I'm afraid I won't be able to pursue the dreams I've buried for decades and have only recently unearthed. 
I'm afraid you'll laugh at me if I tell you about my dreams for my future, post-cancer.
I'm afraid you're comparing my story to Becoming by Michelle Obama and will find me lacking. 
I'm afraid you'll want to come visit me and I won't be able to hold my fart in.
I'm afraid you won't want to be around me because I have cancer.
I'm afraid that over time more and more friends will drift away because this is HARD.
I'm afraid I won't be able to overcome this battle with cancer.
I'm afraid but I also have so much hope. 

I am fighting hard to stay optimistic and positive, because I deeply believe in the power of positive thinking.

I believe that cancer is my teacher and that as I fight to eradicate it from my body, I am also to learn life-changing lessons from it. 

What's The Game Plan? 
The primary tumor is in my rectum and it's metastasized to both of my lungs. On June 28th, I began the first of six rounds of chemotherapy (FOLFOX) infusions and completed them in September. On November 12th, I completed 28 days of radiation treatment with oral chemotherapy, which took place over a course of six weeks.

I'll see my radiation oncologist this Monday for a follow-up, and then meet with my oncologist in early December to discuss the next steps. There will be more tests and scans. There will surely be meetings with my oncology surgeon. 

The tentative plan is to have my first surgery in January to remove the primary tumor in my rectum. A couple of months after that, I'll have a second surgery to resect my colon and have the tumors in my lungs removed. There will be more chemotherapy infusions. 

The first time I met my oncologist, she told me that she sees me and my cancer as curable, based on my overall health. If you look at statistics, that puts me in a small percentage. Colorectal cancer is on the rise around the world, so funding and research has increased, and breakthroughs are being made all the time. I also believe in my health care team, my overall good health (despite the cancer) and my resolve to fight cancer and win. 

Depression and Cancer
I was severely depressed for almost two years before I was diagnosed with cancer. It began with a relationship that ended violently and it blindsided me. As I began to attempt to pick up the pieces, there were two consecutive, separate, abusive employers who took advantage of my vulnerability at different stages. Finally there was the realization that I could no longer support myself in the yoga teaching career I loved and had invested ten years into. Each of those things drove me deeper and deeper into depression. It is a miracle to me that I survived those days, and I owe that to friends near and far.

Almost exactly a year ago, I had started to re-discover myself through improvisation classes and then later, a writing class. These two creative activities along with my yoga practice gave me some breaks from depression and started to kindle a sense of self-worth within me.

How ironic it was to start to come out of that black hole of depression to learn that I had cancer. It was in that same week that I realized that if I had survived so many suicidal thoughts, I was not going to let myself die from cancer. 

Still, nothing prepares you for how hard this treatment is and I still struggle trying to stay out of that abyss.

Looking Ahead
When I am cancer free, I hope to find meaningful work that can support me. I am probably going to have to find a new career, which is daunting when you're over 50. I also hope to be able to give back to the community that has supported me. I would like to advocate for patients like me, who are fighting cancer on their own. I've been invited by one of my nurses to help their hospital improve their patient care, by sharing my experiences. I hope to see friends and enjoy meals with them. I hope to be able to travel and have more adventures. I want to fall in love again and be truly loved. I want to pursue my dreams of writing and acting. 

Most of all, I'll be so grateful to be and feel healthy again. 

Thank you.
+ Read More
Update 1
7 months ago
Share
I am deeply thankful for the outpouring of donations and well-wishes in such a short time. As a community, you have helped me to meet nearly one tenth of my fundraising goal. The amount you have raised so far makes an impact on reducing one major stressor in my life. Thank you for reading, donating and sharing.

I'm nine days post-radiation/oral chemo, and while I'm feeling more energetic, I have a constant stomach ache and I'm still very tired. I can do a little more for myself, like washing my dishes and walking downstairs to get my mail. I even drove myself two miles (each way) to my follow-up appointment with my radiation oncologist. Today, I'm hoping to try a walk around the block and maybe even a drive to the coffee shop to buy some coffee beans. Or I may just stay on the sofa all day and nap, between making myself eat and hydrate.

I have several Thanksgiving invitations but I won't know until the morning if I'll be feeling up to going anywhere. I am on a very restricted diet and I can't eat pie crust, those crunchy onions on top of the green bean casserole, and definitely no stuffing :-(. If you know me, then you know that this is my favorite holiday, and that's partially because of the food. This makes me wistful, but I have so many things to be thankful for. The best part of this holiday is that we all take time to be thankful together.

I'm thankful for many things:
I've completed two stages of cancer treatment.
I'm safe and my basic needs are being met.
I have a great healthcare team.
I have old friends and new friends that have shown me tremendous support.
I can't eat lettuce now anyway, so it's ok that I can't eat romaine in a caesar salad ;-)
+ Read More