My Beautiful Journey With Cancer
$4,174
of $10,000 goal
Raised by
53
people in 40 months
Hey everybody,
I first want to thank you sincerely for taking your time to view my campaign.  You are awesome!
I am ready to make my dream project. I want my work to help people with more than entertainment. I want to tell my cancer story because I was able to find beauty and wonder in my months of uncertainty and I hope to portray this view to others during their struggle. During my darkest moments of fear and pain, I set out to cherish the joy and beauty in every moment. I am not saying it was easy... far from it. But in this journey people can be overwhelmed with negative thoughts. The goal is to help people change their perspective on things. I hope that it can help both cancer patients and their loved ones, who face immense struggles as well. It is also a project that will speak to those who have no personal connection with cancer. This is a story that many can relate to; a long, hard journey in life.

There are movies, books, and other types of media that explore the topic of cancer. But personally, I think games are the strongest from of media to create emotional expression and connection.  It is my favorite form of artistic expression that I have had the pleasure of experiencing. Games possess a profoundly powerful tool of interaction, which traditional art and media lack. However, the majority of games tend to lack a connection to some more serious issues, such as cancer, mental illness, and other hardships that many people endure. I want to help expand the breath of experiences that video games can deliver.
My game is called My Beautiful Journey With Cancer. It is very early in development and I am running out of funds that will allow me to continue working on it. 

Now that you know about my campaign, let me tell you about the other part, myself! Most of you know me, but I don't know how widespread this campaign will become. So I will summarize me and my rise to making games.

Name is John Butler. I am a 27 year old self taught and self employed game designer. I got my degree in Industrial Design, but after having a design job for a few years, I realized that's not what I want to be doing. I have loved video games all my life, and thought it would be cool to make them. People always told me that programming is this scary and daunting thing, and I just listened. But on November 15 of 2012, I saw that I could submit a game to PAX East. The deadline was December 15th and it only cost 50 bucks! I said "Screw it! I am gonna try this thing!" I took over a week off from work; I taught myself how to program and made Grumpy Monkey!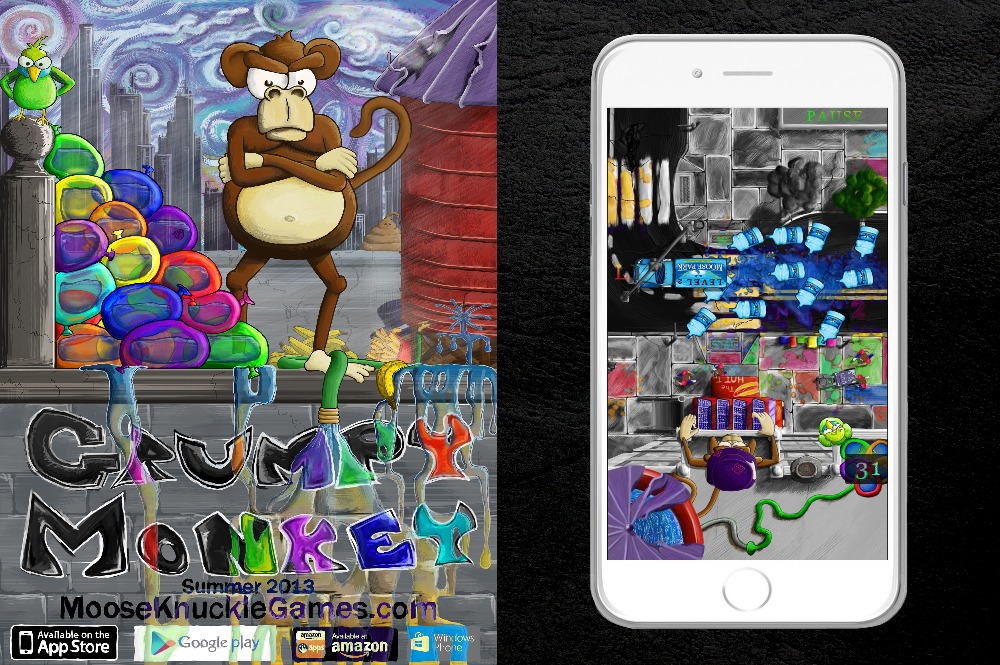 It didn't make it into PAX. But putting in 16 hours of work a day for multiple days that month, ignited something in me. I was hooked! After learning programming; I learned how to compose songs. Then I made a sound recording booth to capture game sound effects. I learned animation next. Everything I needed to make a game, I gobbled up! I still had a day job, but I worked tirelessly finishing Grumpy Monkey. It took another 10 months to finish the game, putting in countless 100 hour work weeks (40 normal job, 60 Grumpy Monkey) It felt so amazing to have created something like this! But I didn't want to keep doing the long work weeks. I missed my wife and my friends.
So in April of 2015, I quit my day job to do game developing full time! It was a very risky move. I started working on my second game, Yin Yang BANG BANG!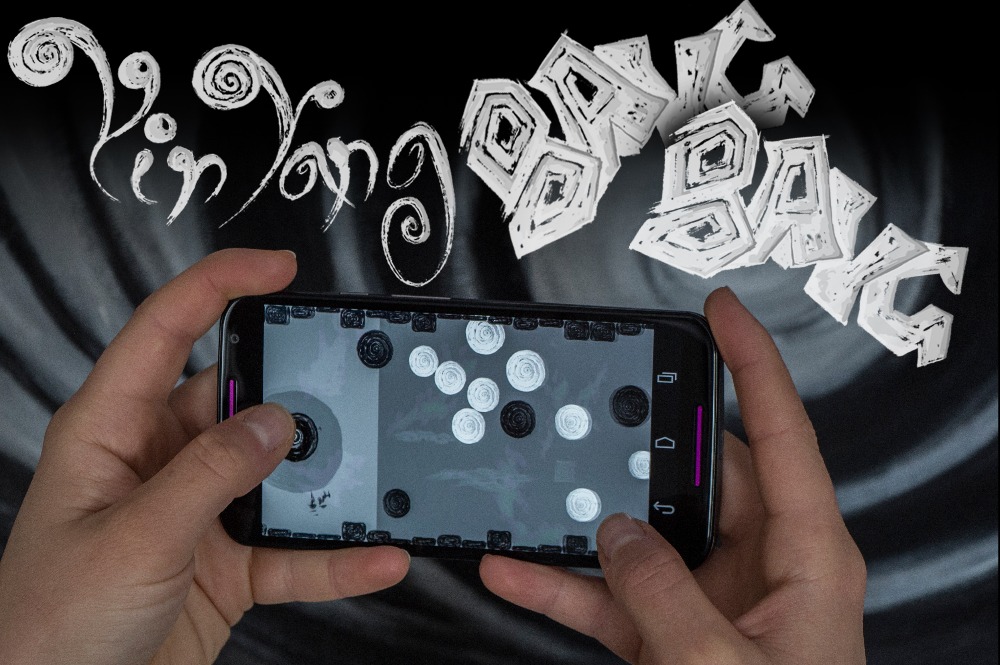 This was supposed to be a short project. But it was being so well received by my indie community, I kept working on it. Before I knew it, 8 months had passed by. I got accepted to a few conferences and had some articles written about me and the game. I then spent a few months marketing; I did a few cool projects like painting my wife into a Yin Yang symbol.


I also burned a famous video game persona, PewDiePie, onto a Pumpkin Pie, hoping he would spread the word.


But with all my efforts, Yin Yang BANG BANG(YYBB) did not have a monetarily successful launch. This was a hard hit, as I wanted it to help fund me far enough to make My Beautiful Journey With Cancer (MBJWC). But that was not the case.

Grumpy Monkey and YYBB were mostly training exercises.  MBJWC is the project that I am really passionate about! I have been thinking about it ever since I started learning how to make games. And I am so close to getting to make it! But it is just out of my reach! That is where you guys come in! 

Why run a Fund Me campaign?
This type of project is very hard to do because it will take 2-3 years to complete before I get any income what-so-ever. Once it launches, hopefully, it will be able to sustain me.  I tried to explain this to my school loan holders and landlord, "Can you just hold off collecting money from me until after I finish?!?" :P
Why $10,000
This campaign is not meant to get me to the end of development, or pay for any hardware or supplies. Every month, $1170.00 is taken out of our savings, just for school loans, rent, Phone, internet, ect .  My wife is amazing and has been financially supporting us since I quit. But her income is not even enough to cover the monthly bills. We have sold our car, become extremely minimal with purchases, taken out loans and credit cards, but all of that has been used up. Our savings is running dry. This fund is meant to just sustain me for 8 more months.
1170x8=9,360 + (the 8% fee from running this campaign) = 10,108.80. I rounded down because it felt weird asking for that specific amount. I will do a side job here and there to make up the extra.

8 Months? I thought you said this project would take 2-3 years.
I like people that pay attention! The 8 months is just to get me to a point in development that I can run another successful crowd funding campaign. At that point I can promote the project to a much wider audience, because I will have a lot more to show. From there, I plan to have a working demo and lots of beautiful art! I would also be asking for a much higher sum, closer to $80,000. That will cover the years of living expenses, along with upgrading my equipment. I am using a graphics tablet that is over 10 years old and is lacking severely in the bells and whistles department. My monitors are not even 1080p which makes developing a 1080p game a wee bit tricky. I have minimal redundancy in my storage system. So if my hard drives die, I lose everything. So if I raise over $10,000 in my current campaign, it does not mean I will be making it rain. It will mean I can ask for less on my next campaign, which will increase its chances of success.

Curious what kind of cancer I had?
I was diagnosed with stage 2 Hodgkin's Lymphoma in April of 2011. I had a neck lymph node biopsy and a bone marrow biopsy. I had a chest port implanted and did 6 months of chemotherapy. My regimen was AVBD every 2 weeks. I was fortunate enough to go into remission early and have been in remission ever since!

If you can't or don't want to spare any money but want to help, don't worry!
Trust me, I understand! One of the most important things you can do to help, is spread the word. Post on FaceBook, tweet on Twitter, email on.... emails. Shout at random strangers in real life! If you believe in this project and/or me, please tell anyone you can about it! That would be so freaking, awesomely, helpful! Thanks!
Thank you for reading all that!
I am deeply humbled that you could give me your time. I hope that this made you feel something positive. If it has, I am satisfied; money or not. Thank you greatly!

My website! 
www.sophophilia.com ‌
 TLDR:
I am not rolling in the dough and need money to tell my story about my cancer experience by making a video game to help others cope with the effects of this disease, and life's general hardships. Thanks!
+ Read More
Be the first to leave a comment on this campaign.