5
7
Lagos Student Book Club
$200
of $10,000 goal
Raised by
5
people in 15 months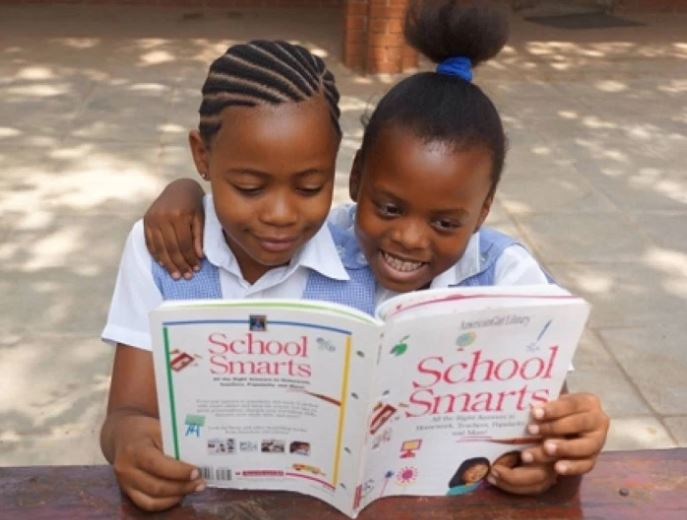 After hearing the derogatory statements that Trump made about African countries, I decided to collaborate with my friend Tosin-Babasanya-Craig to create the first ever Children's Book Club and Lending Library in Lagos, Nigeria. There is a tremendous need for children's books in Lagos, Nigeria.   We have a physical location but we are in need of children's books  (ages 0-12).   Tosin and I want to build a culture of reading within Nigeria! And we want to start with the children.
I worked with Tosin when I was a senior associate at Performance Fact Inc.  We worked on planning and carrying out literacy professional development for the elementary teachers in the Agege LGEA  in Lagos.  I led a professional development initiative for a reading screening and monitoring assessment called DIBELS. I also helped support improved instruction in early reading.
We are so excited about this project!  Tosin has organized over 20,000 family members within the Agege LGEA in Lagos to participate in the Book Club!  We have a physical location in Lagos where we will house and lend the book resources. 
Tosin has identified various genre of children's book that are included in the photos section.  I will order books for the library and send them to her at the address listed below in Lagos, Nigeria.
We envision the opportunity to partner children in the U.S. with Nigerian children who will be reading and discussing common books as part of our Book Club.  We have access to GoToMeeting where Tosin and I will host Book Club meetings between U.S. and Nigerian students.  We will carry out an online Survey Monkey survey of Nigerian students to determine which books they are interested in reading and we will publish these ideas as updates to this site.
We estimate that our children's books will cost between $10 - $15. When you donate that amount, we will partner you with a Book Club child in Nigeria who send you an individual thank you note with a short description of the book that he/she read along with a picture of the student reading the book.
For teachers or parents, we will offer the opportunity to engage in a one-on-one opportunities for partners to share their reading experiences via e-mail.  For larger groups reading a common book, we will host Book Club meetings on our GoToMeeting site.
We have already conducted some informal surveys of families in Nigeria and we have some ideas for both fiction and non-fiction books to start our Book Club.  Tosin and I will sponsor a Survey Monkey survey soon and will update you with a list of genre and topics that our Nigerian students are interested in reading.
Once we receive, $200 in donations,  I will purchase 20 children's books at the Amazon site.  I will link each book with one or more of our donors. Once I receive the books, I will mail  the books via the U.S. Postal Service to Tosin in Nigeria along with the donor links.  The address that we will mail the books to can be found below.
SIGNET House,  8 Ola Ayinde Street, Opposite Customs College,  Off Toyin Street,  Ikeja, Lagos State,  Nigeria
We have had good luck in mailing resources to Lagos, Nigeria.  Tosin will distribute the books to Nigerian children with an opportunity to share their reading experiences with  the donor upon returning the book via e-mail.
For larger groups reading a common book, I will work with Tosin to organize GoToMeeting Book Cub experience where U.S. and Nigerian students can share their experience in reading their common book.
You can learn more about our project at  
Nigerian Kids Web site .
Let's work together to light a candle rather than curse the darkness!  Please help us light 10,000 candles in Lagos, Nigeria and in the U.S!
"Unless someone like you cares a whole awful lot, nothing is going to get better. It's not." Dr. Seuss
+ Read More