A Family in Need, Needs Friends Indeed!
$700
of $34.5k goal
Raised by
8
people in 48 months
I've started this page to ask
all
those who know my family, as well as those who don't, for as little or as much help as your
willing
! I wouldn't ask, however our financial situation has become too overwhelming for us to handle. A family of 6, mother to 12 year old twins and a 17 month old, a great husband and father, and a very caring grandmother all share the joys and stress of being an extended family. I know that this page is a little longer than some of the other donation pages, however please,
please consider reading it in its entirety
, it will only take 10 minutes or less. This was as short as I could write it, and I left out several of the factors.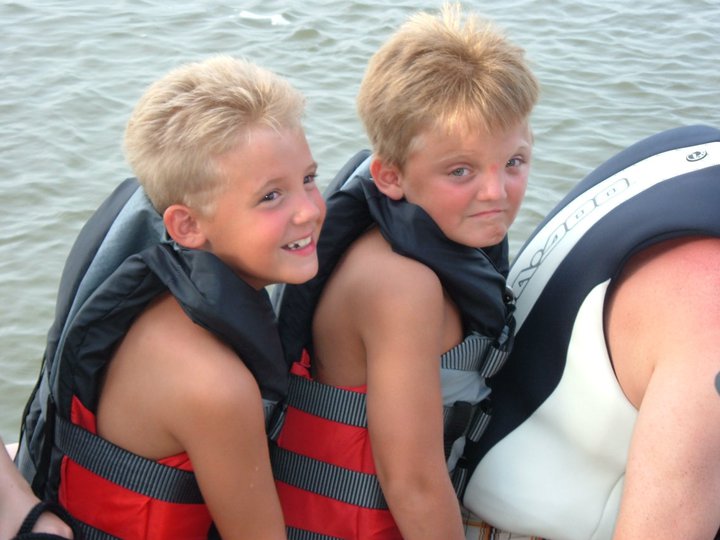 In October 2009, Michael, his mother Joy, and I moved from Clearwater, FL to Asheville, NC in order for all of us, particularly Michael, to be with his kids more and to ultimately gain custody of them. I'd like to mention that we all gave up good full time jobs w/benefits, and job security in order to make the move. Once we were here, we all got full time jobs again,
however
with little to no security. The job Joy was promised fell through within couple months, the restaurant I worked for went out of business, and the job Sales Manager job Michael had, was dissolved after only 5 weeks, due to lack of funding.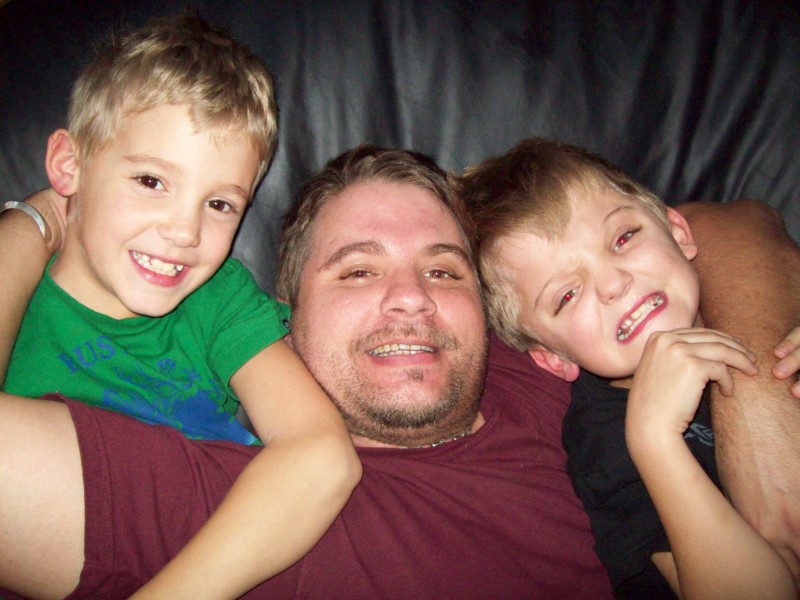 By the end of 2010, Michael and I had found new full time jobs, and his mother was on unemployment. Michael never had a lapse in employment, however I went on unemployment for a few months before getting a new job. Michael and I got married on April 9, 2010 and we were now getting the boys ever other weekend from Friday - Monday, however we had to start a custody case in order to have them full time. Michael's Ex was, and still is, very difficult to get along with, therefore we had to ask for a court ordered Custody Evaluation by a professional therapist, to decide the boys fate. This took a grueling 11 months, from Oct, 2010 - Sept, 2011. We spent
10's of thousands of dollars
on the evaluation and lawyer's fees throughout this time. In fact we still owe the lawyer some. The upside was that Michael's job had become very profitable as he jump started their sales force that had previously consisted of nobody, literally. He brought in people he trained at his previous job as well as friends, and trained them well. In fact, most of them are still working there.
All seemed to be going well!
In February 2011, Michael's step-mother of 26 years and mother to his 2 sisters, died suddenly from the flu that had turned into walking pneumonia. She died hours after going into the hospital. This was a very tough time, but less that a month and a half later, we found out I was pregnant with River, who is now nearly 18 months old, and it made it a bit easier to handle. Michael's job gave him full benefits with the news of the baby, and in September, 2011 (right after the evaluation awarded split custody down the middle for the twins), his job promoted him to Head of Sales and Marketing with a nice salary, plus commission, and a 6 month contract. We were very grateful for the opportunity because shortly thereafter, our son River was born on November 15th, (which was his exact due date! What are the odds!) All of Michael's friends, family, and co-workers, and even his boss and wife, came to see River in the hospital within the first 24 hours. (My parents were not in the picture, not to mention two weeks after meeting their grandchild, they disowned me without much explanation!)
"Life goes on"
On Dec. 16th, 2011, Michael and his boss were having one of their monthly meetings, wherein Michael discovered that the company had been using illegal marketing tactics!! He immediately called his lawyer and made the earliest possible appointment, which was January 4th, 2012, as well as made phone calls to the SEC and CTFC. He was fired, without notice, by email on January 2nd, with 3 1/2 months left on his contract. It didn't stop there, with River only 45 days old, they stripped us of all our benefits, accused him of stealing company property, and made him out to be a terrible employee to disqualify him for unemployment benefits. We fell hard, but we quickly tried to pick ourselves back up:.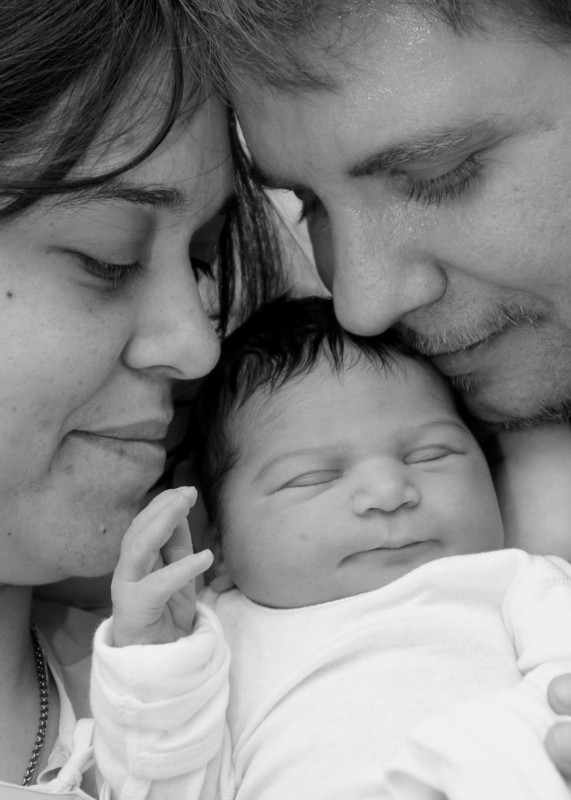 In May 2012, we (Michael, Michael's Father Jamie, Joy and myself) started a pre-paid phone store, as the pre-paid business was, and still is, on the rise. We used what little savings we had at the time, plus Jaime's retirement, for start up capital. Unfortunately, it failed horribly due to the geographical location. By December we had to close our doors, as we had exhausted all our funds. Since then it has been an absolute struggle to survive, even after selling the business, we didn't even come close to getting back what we lost. We are now 3 months behind on our car payment with the bank threatening repo (after 5 years 2 months perfect pay), we are also 3 months behind in rent (first time in 6 years), which is why I have resorted to this. If we don't come up with a significant amount of money by the 5th,
then we are going to be evicted
. We currently owe $3,400 in rent alone. Our goal is no where near the bills we owe, however it would help us get out of this hole we are in, and hold off the collection companies that call 20 times a day. We are praying this works as we need $350 by the end of the tomorrow, May 2nd in order to pay bills and hopefully get some personal items out of pawn before that are lost forever.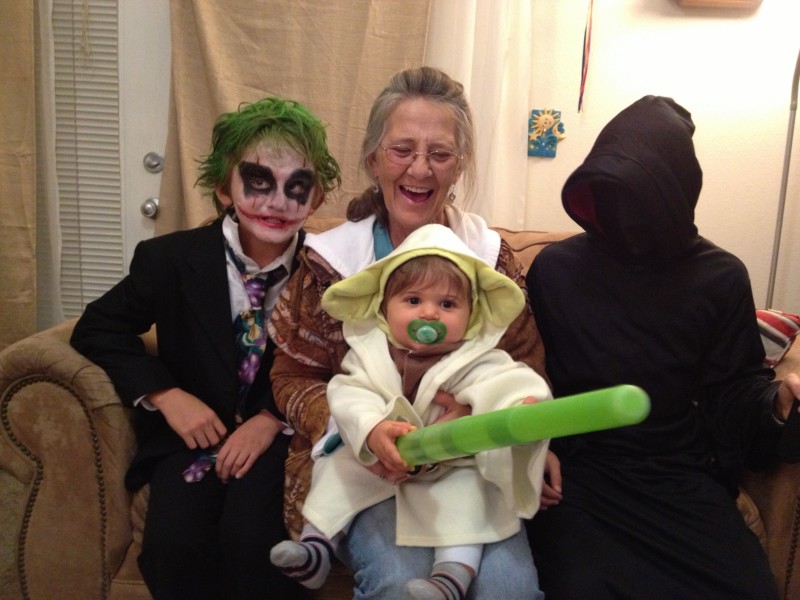 I truly am embarrassed to have to ask you all this favor, but my family is too important to let something like pride get in the way. If you donate anything at all, you will receive a Post Card from Joy's
Angels of Joy
collection, and for any donation above $10 we give even more. It's not much, but it was the only thing we could think of to give away as rewards and the paintings are BEAUTIFUL! Thank you all so much for reading and hopefully donating, and whether you donate or not, please,
please simply share our link on FaceBook and Twitter
. We are good people that just need a little help!
With Much Appreciation & Gratitude,
Jackie
Extras: Videos, Photos, Links and more...
Dancing Baby Boy at 15 months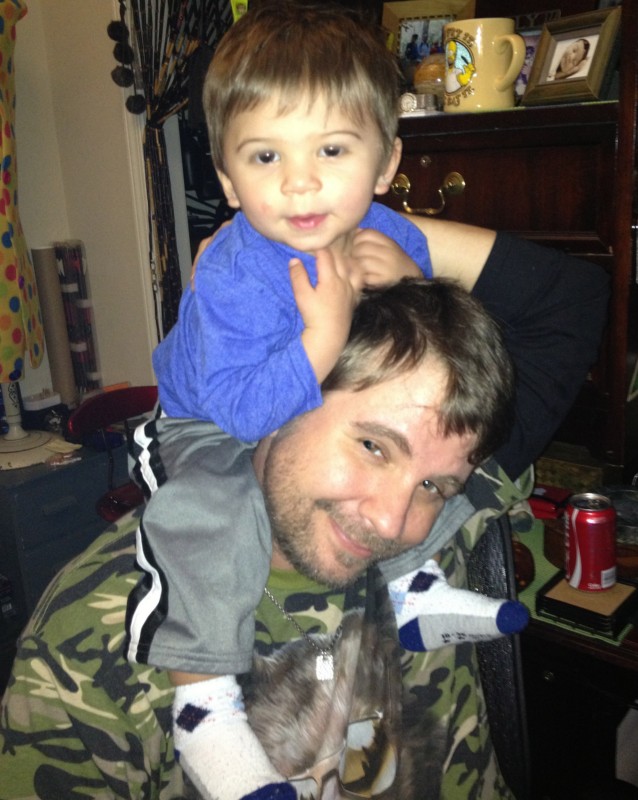 "Hey,I get a better view from up here, Mommy!"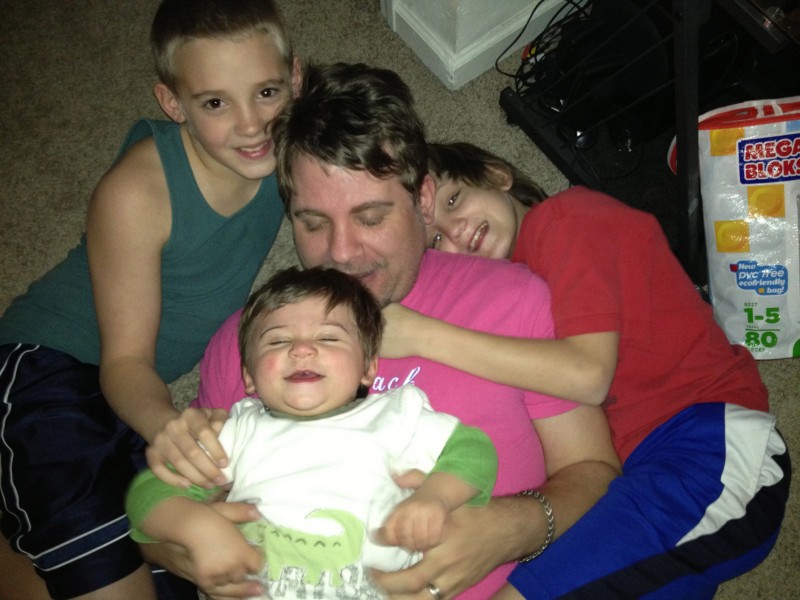 All my wonderful boys, Skylar, Michael, Forrest and River
(clockwise from top)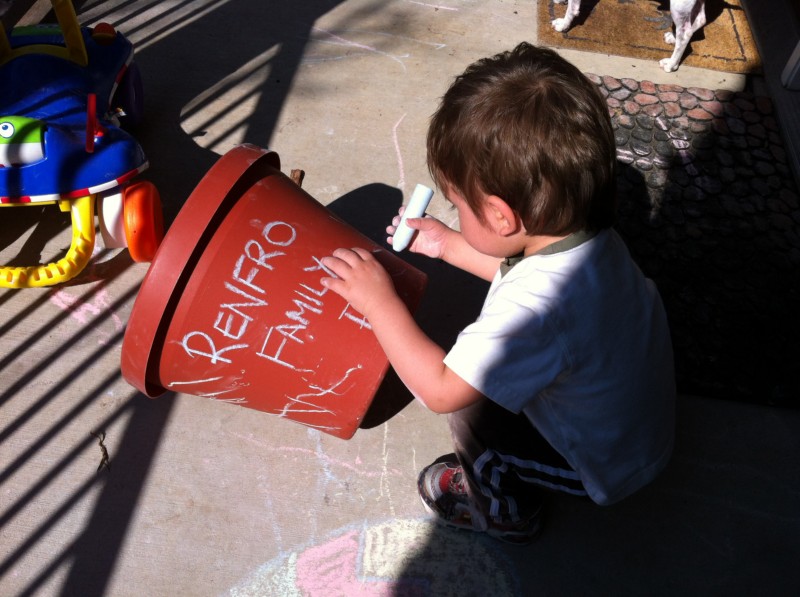 River @ 14 months, loving his chalk "art-time" on the porch!
"Look mommy, I'm 16 months old today!"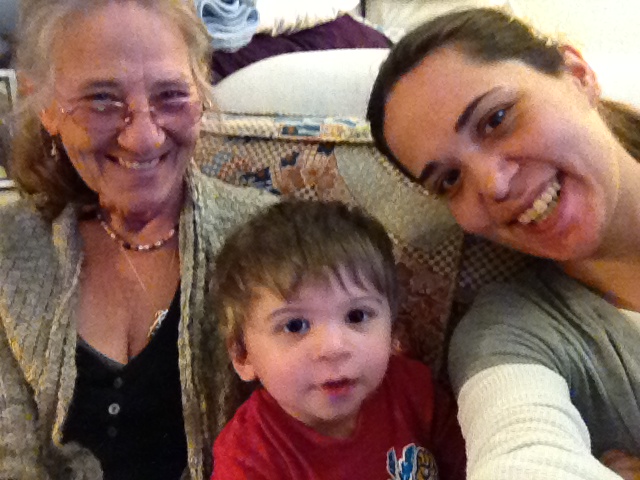 "I'm sooooo lucky to be surrounded by such pretty women!"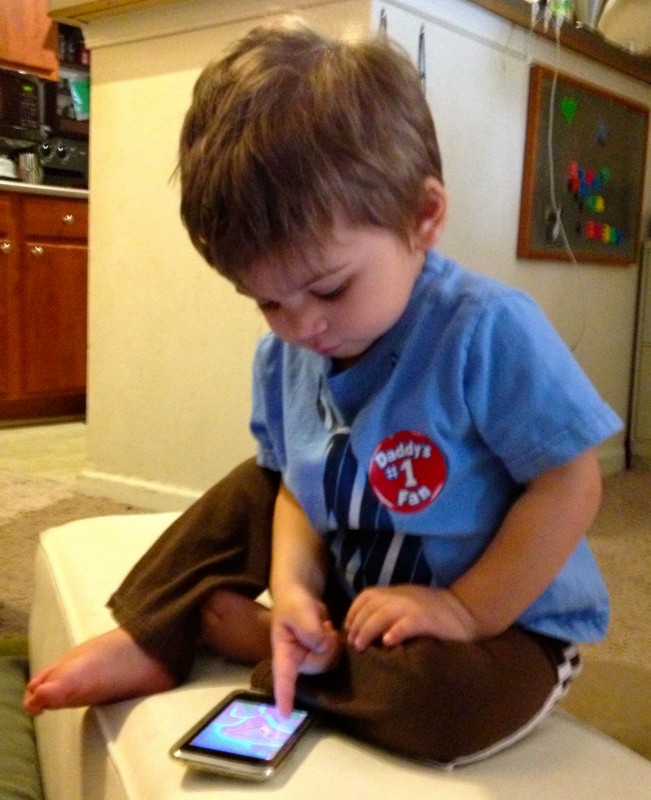 "Thank you Daddy for my first iPod! Woohoo, Flight Control is AWESOME!"
(16 months old) *Please note that this Ipod is Michael's 1st Generation that he bought in Oct, '09, just before we moved to Asheville. It's perfect for River, he LOVES it!
Michael also has an eBay account where we are selling our personal items for as much as we can. If you prefer to help us that way, the link below will take you there. He will be listing new items on May 2nd. Thanks for looking!
KarmaKing1972
- Items for sale!
Michael and I have also starting a blog as of May 2nd, in order to tell the entire story from beginning to end. However in much, much greater detail! If you're interested, here is the link below.
A Family in Need
- Michael & Jackie's Personal Blog
Lastly, if you'd like to preview the
Angels of Joy
collection, please click on the link below. Michael will be adding more prints to choose from everyday. Again, thank you for looking!
Angels of Joy
- Joy's Collection of Watercolor Paintings
+ Read More
Update 1
Posted by Jackie Renfro
48 months ago
Share
We would like to thank all of those who have taken the time to read, share or donate in our first 24 hours. Our belief in the true spirit of what it is to be a human, is beginning to be restored again. Thank you donators for a great start!
+ Read More
Be the first to leave a comment on this campaign.