My I 'MPossible Dream
$1,948
of $47,000 goal
Raised by
37
people in 56 months
https://mixonium.com/mx/3472
When we started the GOFUNDME page, our hope was to raise the needed money to complete an album of original music to support Autism Awareness.  The mission of MY I'MPOSSIBLE DREAM has always been to pay it forward.
At age 26, Alex is still facing the challenges of living on the Autism Spectrum as a highly function Autistic Individual. He still holds the stigma of being Autistic (Aspergers) while he advocates for the rights of allowing all people to be accepted for their strengths to perform in an accepting society. Full-time employment continues to be difficult for him to obtain, although when Alex does a guests spots on terrestrial radio as a sports broadcaster, he is touted as the best. When he performs vocally, he is asked why he has not signed a contract deal. And when he offers his business and educational experience he wows people that he is more similar than different.
As an Autism Advocate, Performer, and a Sportscaster/Business Man, it is Alex's vision to continue to prove that IMPOSSIBLE = I'MPOSSIBLE and that means you too. His mission goes beyond Autism, and he is asking that you consider doing an Act of Kindness so he can pay it forward!
As of May 1, 2017 (we,) his parents scoured up $1010.00, so Alex could buy into NoStaticRadio.com where he has been broadcasting for the last twelve months. Alex is the new majority owner with an exceptionally talented family, Denise, Kenneth Jr., and Marie Kennedy. Between the four of them, they have many years of business expertise, sports knowledge, as well as broadcasting. However, what they don't have is a lot of capital.
Alex, Denise, Ken Jr., and Marie are all living their passion and their dream and NoStaticRadio.com LLC., is now an own minority business, and they are working with the best of the best. Alex has brought his vision of IMPOSSIBLE = I'MPOSSIBLE to this internet station. He knows that internet listening and viewing is here to stay. He also knows just like he needs a chance so does someone else, and he and the Kennedy's cannot help them with your help.
The Funding will continue to help Alex grow his dreams, music, broadcasting and a new project soon to be announced. His ideas include YOU. He never wants anyone to feel the loneliness he has in the past. He has been bullied from the workplace, but now he and the Kennedy's have a work environment that is Bully Free.
Any donation is accepted, and for more information, please contact us myimpossibledream@gmail.com It's your dream too.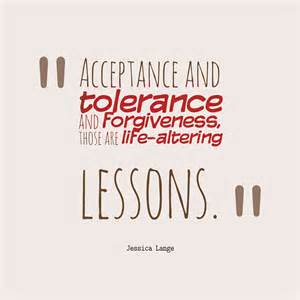 IT'S NOT JUST ABOUT AUTISM - IT IS ABOUT ACCEPTANCE. We must stop our self -destruction, stop the internal bullying and challenge ourselves to live life.
+ Read More
Be the first to leave a comment on this campaign.