Reintegration Academy SciFi Books!
$675
of $550 goal
Raised by
21
people in 56 months
Octavia E. Butler Legacy Network (OEBLegacy)
 showcases, supports, and promotes individual, community, social and environmental justice work that continues to be inspired by her life and science fiction. It is a diverse and inclusive grassroots organization that is made up of people from people across the country from various backgrounds. We have a network of artists, activists, doulas, academics, filmmakers, students, authors, scholars, science fiction fans and other people that are engaged in creating the world that we want to live in.
OEBLegacy's founder,
Ayana Jamieson
, usually shares, supports, and promotes news and activities from around the community. This time, she is asking for help to get some inspiring science fiction into the hands of 30 individuals in a community-funded and volunteer-based program called the
Reintegration Academy
 founded by
Dr. Renford Reese
. She would like to be able to give at least one Octavia Butler text to each person and offer the encouragement of the community of donors that made it possible. She will be participating in an event on Wednesday, May 28, 2014 and she doesn't want to show up empty handed. 
The Reintegration Academy is part of the 
Prison Education Project
which provides opportunities for incarcerated individuals. Its "ultimate goal is to create a
prison-to-school pipeline
and provide inmate-students with the cognitive tools necessary to function as productive citizens" and reduce recidivism by using resources in the backyard of each of the state's prisons to make change.
Octavia Butler wrote about
Change as the only lasting truth, shaping Change, and "positive obsession."
She inspired many of us to do the work that we do, whether it is fiction writing, social justice organizing, activism, parenting, teaching, or just living by the words that she wrote. Please help to share her life-sustaining work with people who understand what Change is and how vitally necessary it is to continue on the journey they started in this ten-week program. You can watch the 
video
 from past participants to see what a powerful impact the Reintegration Academy has had.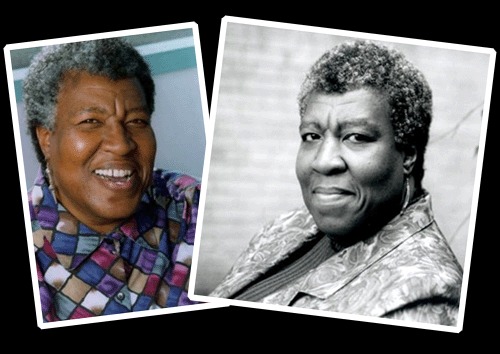 Since OEBLegacy's founding in 2011 and launch in 2013, supporters and followers have grown organically through relationships and word of mouth. OEBLegacy has nearly 500 followers on Facebook, and more on Twitter and Tumblr.
If each person just donated $1.00, it would add up quickly.
Ayana also has some very exciting Octavia related news that may encourage you to donate now or in the near future. She has been doing ongoing and extensive research in the
Octavia Butler Collection and Archives
of manuscripts and private papers for nearly two months. Soon, Ayana will begin to share some of her amazing findings with the OEBLegacy community. So far, all of the labor that keeps OEBLegacy running has been out of love and for free. This campaign to fund book donations is the first step in growing OEBLegacy into the kind of organization that is sustainable and even more engaged in community. 
As an added bonus, Ayana will add each donor's email address to a mailing list of folks who will receive the updates to their inboxes without having to log in to social media or search Google.
+ Read More
Be the first to leave a comment on this campaign.