DSI Ministries Donation Fund
$2,695
of $25k goal
Raised by
19
people in 14 months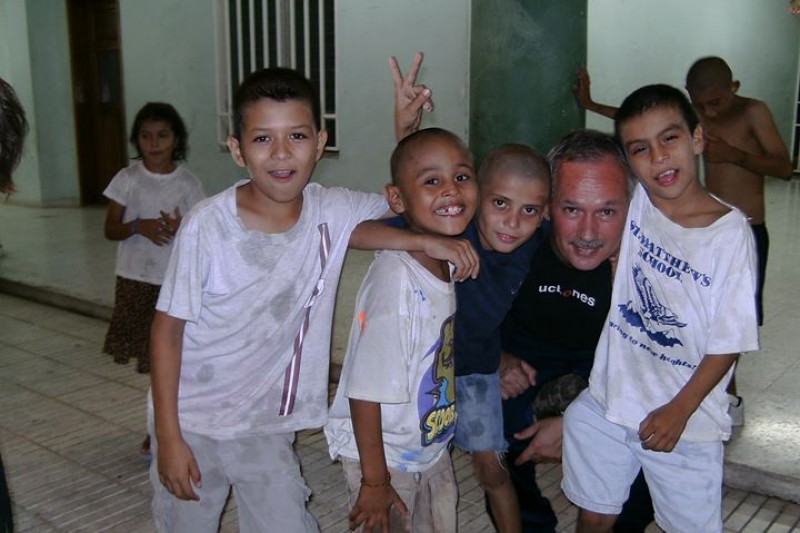 A Missionary In Need
Hello, I am Dennis Stauffer, a independent missionary to San Benito, Peten, Guatemala.  For 8 years,  we have been showing the love of Jesus by helping the poorest of the poor in San Benito.  The people we helped our  mostly single mothers and children who have been abandoned by their fathers.  We also haved helped the elderly and supplied medicine to the sick who could not afford it and also paid for a life saving surgery to a teenage boy who was sent home to die because he did not have the money to pay for an operation.   

As of lately our ministry has hit hard times.  Many donors, for one reason or the other have moved on.  During this time, I have learned God is faithful.  He has for the past years supplied me with work in the United  States.  I been painting houses, detailing cars, babysitting and building fences and other odd jobs to offset the lost of donations. This has been a awesome blessing.

Unfortuately, the day before Thanksgiving 2015, I went to help out a elderly couple who needed their gutters cleaned before winter set in.  While cleaning the gutters, a almost new ladder from Walmart collapsed due to faulty metal.  I fell appox. 15 feet,  landing on my head and my shoulder.  The fall did some considerable damage to me.  I ended up in the trauma unit at a Colorado Springs Hospital.  I had a seaver consussion, I broke my shoulder in 4 places, my arm broke in 2 places, at the shoulder and elbow.  I am extremely grateful to God I was not killed in this accident. 
Unfortuately this left me with a consider hospital and doctor bills and also lost of income for the past 3 months.  I did contact lawyers but after the homeowners insurance company fought and said the homeowner was not in any way liable, they refused to pay.  My lawyers informed me,  it was not in their best interest to take on Walmart or a international ladder company.  This left me with a very bad situation and over 25 thousand dollars in debt. 

Many close friends of the ministry suggest I come to gofundme and post this page. I would be really grateful to anyone who can help with any amount to help pay the hospital bill and help keep the ministry running until I can return to work. 

For the past eight years we been helping people in need, which I love doing but I found out it is sometime harder to ask for help , when I am in need.  Thank you in advance for all your help to me and this ministry.

God bless
Dennis Stauffer
+ Read More
Be the first to leave a comment on this campaign.