Veterans Service Dog Quick Start-up Fund
$2,405
of $4,000 goal
Raised by
29
people in 56 months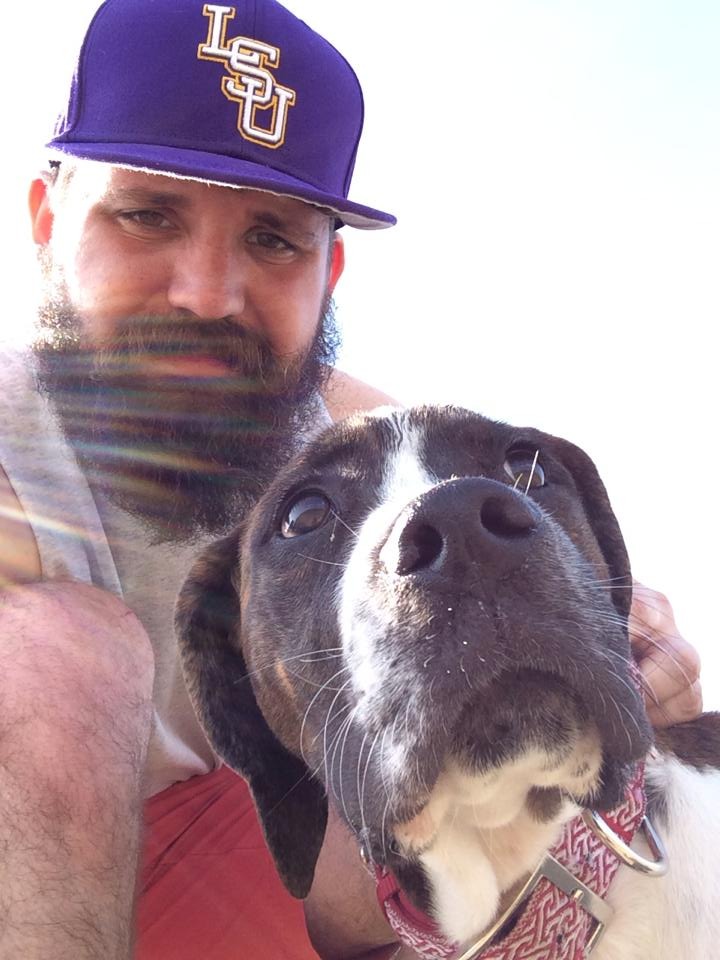 (Above: Jay Thibodeaux USMC (ret.))
I'm currently trying to raise money for a service dog for veterans that were in the same position that I was in. The VA's program for PTSD dogs does not exist anymore and I have spoken to my councilor about that and they have written me recommendations. Combat PTSD is often misconstrued for being a sickness when it is not. Combat heightens the senses and rewards you for surviving in a hostile environment. The problem is that when you return to a place that those senses are not needed it can be difficult to adjust them to normal life. As for myself, I was hyper vigilant and decided to take a medication to reduce those heightened senses. The problem is that medications never find a happy medium and you lose motivation, think erratic due to inability to feel, and inability to focus. The VA was not monitoring me and I decided not to take them and to take my normal personality back. I became violently sick and as I was going through this one of my Marines had killed himself by overdosing on drugs. Partially I blame the VA for perscribing so many medications. I knew there was a better way.
I started this fund for myself but since then I my financial situation has changed dramatically. So this is the start of phase two of my plan to create awareness and help veterans that are in the same position that I was in.
My Goal is $4,000.00
What was important was that this dog was the one I wanted and that I chose. As a young Soldier or Marine, you're trained to become great and you're built from the ground up.
$4,000.00 is a high goal but this is why I selected that range.
I have matched what was originally donated to me and I'm giving myself a year to find other veterans in need starting 5/21/2014.If by that time I do not find any I will donate it to a chartiy that focuses on training dogs for Veterans only after they have been ceritifed that they themselves are leggitament charities.
For Veterans in need: Contact (trapusmc@yahoo.com)
Proof of Service
Proof of Combat Service or Operations Conducted
Must Document all activities (such as receipts, training, Etc.)
Monthly Updates
Must be caring of animals 
Funds will paid straight to the training group but MAY assist in purchase or adotion of dog.
Background: Enlisted in the United States Marine Corps in April of 2004. Over the eight and a half years that I served in the Marine Corps was in the infantry and I was deployed three times overseas. From 2005-2008, I conducted combat operations with Weapons Company 2nd Battalion 8th Marines in Iraq and other operations in the Middle East. After my time in 2nd Battalion 8th Marines, I was a Combat Instructor at the School of Infantry West till I left active duty in August 2012. I'm currently going to school at LSU to pursue a B.S. in Business Management and I'm currently the President of the Student Veterans of LSU. We have made great strides in helping fellow Veterans with their transition to student. So far we have risen over $13,000.00 to help run the Veterans Center at LSU.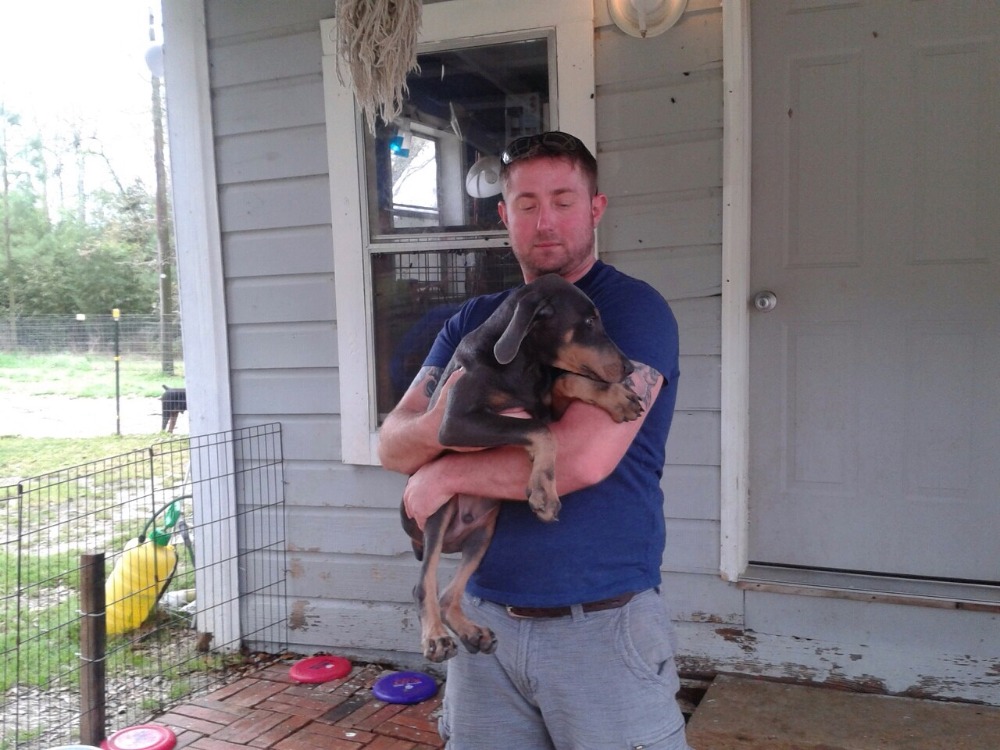 (Myself and Gunner)
+ Read More