Help PR Cop Andy Ramos Beat Cancer!
$12,060
of $20,000 goal
Raised by
163
people in 42 months
Agente Detective Andy Ramos was born in Brooklyn, NY, and moved to Vieques Island, Puerto Rico, with his family as a teenager. He married his high school sweetheart Angelica, became a highly-decorated member of the Policia de Puerto Rico, and has two beautiful children. He's been a cop for 13 years serving in one of the most dangerous places for law enforcement in the United States.

Andy, age 34, was recently diagnosed with lung cancer at a hospital in NYC and has already begun receiving chemo treatments as part of a long road of treatment ahead of him. He has to stay in NYC while his family is thousands of miles away. The costs, as you can imagine, will be tremendous. And if you think police in the states are underpaid, you should check out how bad it is for the law enforcement officers in Puerto Rico.

Andy is a hero on the tiny island where he is a detective - for years, he's consistently had more arrests and convictions than any other police officer in his district. The health benefits for cops in Puerto Rico aren't what they are for most police in the states, and that's why his friends are coming together here to ask our friends and THE LAW ENFORCEMENT COMMUNITY to help one of your brothers in Blue.

Please share this with other friends and cops, and please donate what you can today. Andy and his family need our love, prayers, and financial support. They haven't asked us for anything. We just know what kind of road he's facing and are trying to make it a little less painful for all of them. If you cannot donate, please pray.

#CopLivesMatter #PoliceFamily #ThinBlueLine
+ Read More
Update 1
42 months ago
Share
Tonight the New York Yankees honored Agente Andy Ramos on the big Jumbotron screen at Yankee Stadium with the message:

"Get Well Puerto Rico police detective Andy Ramos - Beating cancer in NYC!"

His wife Angie was there to watch the game with him at Yankee stadium. The look on his face says it all!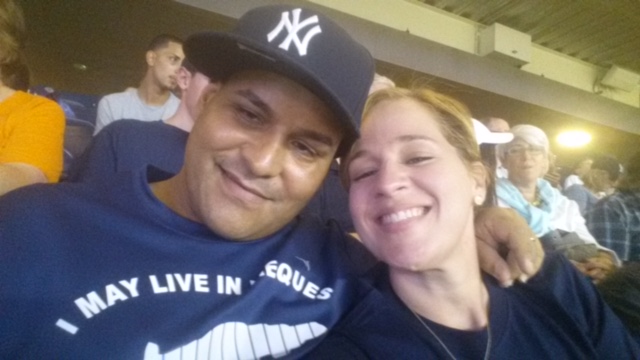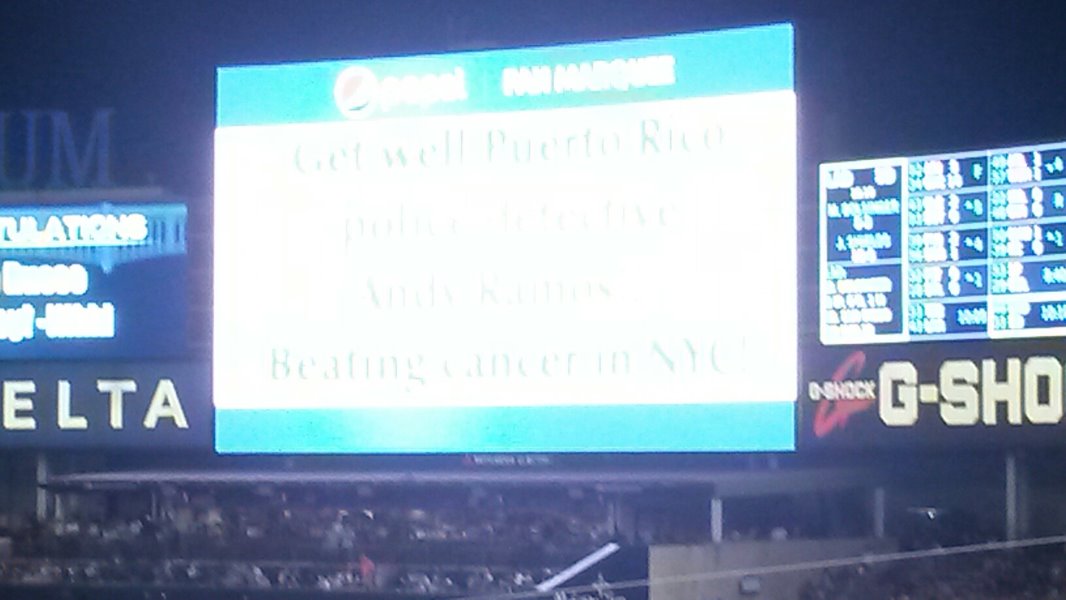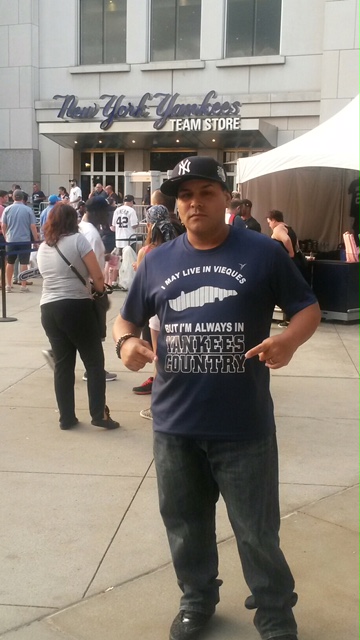 + Read More
I had surgery today! Different type of cancer ... hope your life is full with blessings for you and your family. Think positive positive n positive, no matter how many issues come along your way... get rid of them internally real fast and keep it going! God bless you~
+ Read More