Ms. Brunelle's classroom rebuild
$3,660
of $10,000 goal
Raised by
67
people in 31 months
On August 3rd, Krista Brunelle-Dugmore, a young teacher and newlywed was on her way to Salt Lake City, eager to begin her new life with her husband and start her job as a second grade teacher in a brand new school district. Unfortunately her happy adventure took a devestating turn when her trailer, loaded with her entire classroom's supplies, burst into flames. Luckily, no one was hurt but the fire destroyed all of her teaching materials.
As we are all aware, teachers spend thousands of their own dollars purchasing suppiles for their classrooms, and on an educator's salary a loss of this magnitude would be impossible to reconsile. Krista is going into her 6th year teaching and was only recently hired at a Title 1 school that is in downtown SLC and is 95%+ below the poverty level. She will be teaching the kids from the nearby homeless shelter and for many of her students, the books that were lost would be the only ones they would have access to.
Please contribute any amount to help get this extraordinary teacher back in her classroom!!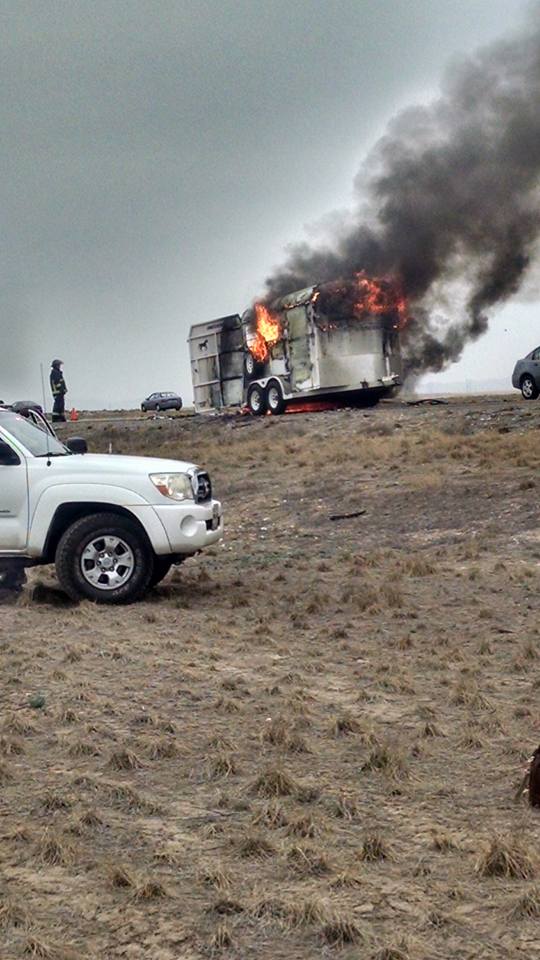 + Read More
WOW! This has taken me completely aback. I have no words to express my gratitude! You are all so thoughtful and generous. I just can't thank everyone enough! I am truly lucky to have such a wide and wonderful community to help me out like this. Thank you thank you thank you!!!
+ Read More
I can't even begin to express my gratitude towards all of you who have donated to my classroom to help me rebuild after the fire! People's generosity just blew me away. Here is the final product that your donations made possible! :) https://www.facebook.com/krista.ann25/videos/10100683270487664/?l=7871766664574519389
+ Read More