Jason's Angels Account
$20,400
of $25k goal
Raised by
315
people in 36 months
In Jason's true dramatic fashion, he suffered a stroke during a Wednesday matinee performance of LIFE COULD BE A DREAM down at Swift Creek Mill.
Everything was going smoothly until he began to miss a few lines, and then started uttering gibberish. After losing control of his body, he was carried off stage where the drummer, an RN, knew exactly what to do. 911 was called, was there in 90 seconds, and transported him to CJW. He suffered an acute left side stroke, and doctors are still baffled as to why and how it happened. Jason is in great health with no family history that would give any indication that he was at risk.
The medical team was able to administer TPA in a timely manner to help with the break up and flushing of blood clots in the brain. He began to regain some function of the next few hours, including his sense of humor. While he is still weak on his right side, and can only utter monosyllabic words, his sense of humor is intact with his smirk, dramatic eye rolling, and chuckle. Lots of tests to still be done, but I'm confident in time he will regain most if not all of his function. We will be transferring to Johnston Willis hospital on Midlothian later today, as they specialize in neuro rehab. Visitors are welcome, but as Jason tires easily, and his inability to communicate gets him frustrated, short in room visits are probably best. All are welcome though to come out to show support in the waiting area. It's going to be a long road to recovery and lots of rehab, but we are all looking forward to having him back again in the classroom, on stage and behind the directors table!
You can follow Jason's recovery through his carepage at
http://www.carepages.com/carepages/jasoncampbell2014/patient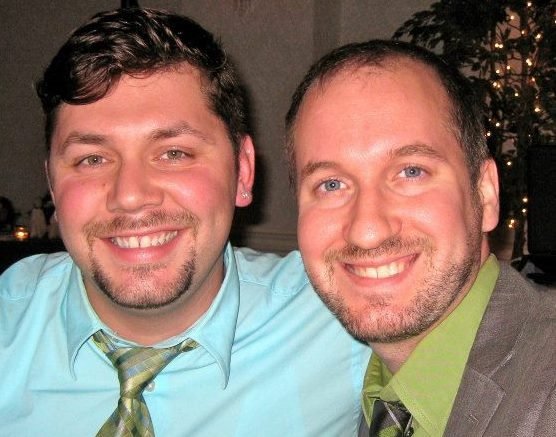 + Read More
Update 1
Posted by Ashley Hayes
32 months ago
Share
Jason wants to thank everyone for your support and because of you this video is possible! :)
https://www.facebook.com/photo.php?v=10101868908589256&l=7571770277452606757
The Aphasia Center has brought Jason so far. He has made great progress and built a lot of momentum. We would like your help to achieve our overall goal so that Jason can return to the Aphasia Center in December. Thank you again for your continued support and please share with all of your friends and family!
+ Read More