Bringing home baby Jace!
$2,170
of $5,000 goal
Raised by
42
people in 37 months
Jace Michael Gamblin was born on February 5, 2014 at 26 weeks to Courtney and Mike Gamblin. He weighed 1lb 4oz and measured 11 inches long. He is currently at the NICU in Maine Medical Center. He is set to stay here until at least his due date in May.Our primary goal with this fundraiser is to raise money to help Courtney and Mike financially during the transition period from hospital to home with their newly born son.
Courtney was put on bed rest at 23 weeks due to compounding medical issues. During an ultrasound at 24 weeks, there were concerns with a lack of blood flow (with some intermittent reversal of the blood flow) through the umbilical cord and Courtney was sent directly to the hospital where she was to stay until the birth of her son.
Every day was a challenge and a blessing. Though each day brought issues, some on going and some new, Jace consistently showed signs of strength and determination!
At 26 weeks, Courtney had an ultrasound and a growth scan that determined the reversal was still present and Jace was not growing.
The decision was made that Jace was going to enter the world sooner rather than later. And by sooner, I mean a mere two hours after this ultrasound. He was born a fighter!! He is currently the earliest born and smallest baby in the NICU at Maine Medical Center in Portland.
Unfortunately, Courtney and Mike will have exhausted all of their work benefits for paid leave. This includes all disabilty insurance, paid time off and maternity leave.
Mike has already returned to work and commutes from Portland to Auburn daily. Courtney is set to return to work next week. Jace will stay at Maine Medical Center until at least his due date in May, and if necessary, until he is cleared to be released.
As you all can imagine, this is a time of excitement and uncertainty. Courtney and Mike have weathered through the harder steps of delivering, doctor talks on questions that "may need answers without hesitation if we call you at 2am", thinking about having to return to work while Jace is still under 24/7 medical care and the idea of impending medical bills.
We'd like to start small and allow the excitement to surpass the uncertainty. We'd love to help Courtney and Mike in any way possible, but right now, it would be wonderful to give them a piece of mind about taking time off when Jace is released from the hospital.
Though they will be able to take time off when he is released, it will all be unpaid. Any money raised will go to providing them income where there is none. It is uncertain how much time will be available and how much time can be taken realistically while keeping living expenses in mind.
Any amount helps.
Our goal is less of a monetary figure and more so centered around raising as much as we can before May 1, 2014. This will help Courtney and Mike to better determine the amount of time they can financially afford to take off from work when Jace is discharged. It will also help coordinate in a timely fashion with their employers. We hope to raise enough to contribute towards ample time so these new parents can enjoy the maternity leave with Jace at home as they had anticipated before his eager entrance.
This will be ongoing and will remain open indefinitely.
Any amount raised above and beyond our initial goal of helping them take time off will go to the unimaginable medical bills that will also come home at some point.
Thank you so kindly for reading the Gamblin's story. We wish the best for all of those who are on their unique journey to starting a family!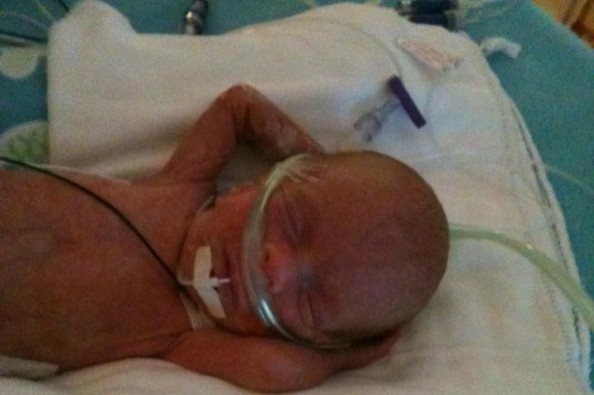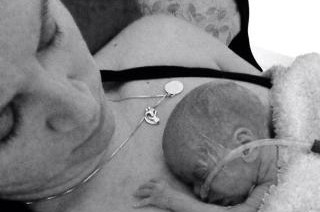 + Read More
Update 2
Posted by Kimberly Kane
33 months ago
Share
As many of you may know, baby Jace has finally come home!! After over 5 months in NICU, he is home with his parents, who were just as happy to be in their home after 6+ months of house sharing between Portland and Gray. He is handsome as ever and full of smiles along with curious eyes! I want to thank everybody who has donated and shared this with their friends, family, and community.

Though baby Jace may be at home, the journey of him recovering from his premature birth has not ended. Due to his need for a (well planned) 24/7 care regimen, Courtney will need longer than her approved 4 weeks (unpaid) leave. The doctors have recommended at least 6-8 weeks. Jace is on oxygen at all times. He is hooked to a heart and oxygen monitor at all times. He is on a breast, bottle & g-tube feeding schedule 24 hours a day. There is also the medication routine, multiple doctors/nurse/therapy visits a week(both in and out of the home), weight goals to meet (every fighter needs to make weight at weigh ins!) and every other newborn joy that has benefitted from the maternity leave option.

The Gamblin family is blessed to have such a wonderful addition to their family and a community watching and cheering. This fundraiser is a way to celebrate Jace as well as Courtney and Mike. This fundraiser is also here to address the "not so funs" of this situation. With 4 weeks (unpaid) leave approved and 2-4 weeks(unpaid) that hasn't been approved(and may not be) for mom and all unpaid leave for Dad, all of these generous donations are being used to simply provide and prepare. Just for the day to day. Medical bills will soon follow and more medical care is required.

I appreciate all who can donate or share. Who send prayers/good vibes/well wishes. Who have given their time or gifts. Jace deserves all of this! I can't wait to share this with him someday!


To end on a fun and non-business meeting feel.... Attached is a picture of Jace during a tube change. Squirmy, fragile baby.... plus tape... plus two tiny nostrils... plus Team Courtney & Kim... is harder than you'd think. Jace needed fresh tape as his line up was crooked. No one wants to look at that beautiful face and to frantically have to brainstorm "37 ways to take tape off a baby without making it screech". This is a baby, not a blog.

This picture is proof that Jace is stronger than all of us. He did not cry. He did not screech. He simply, just went with it. I could not have been more proud than the moment before this picture was taken. He was ready for his debute!


Thank you for sharing your day with Jace!

-KK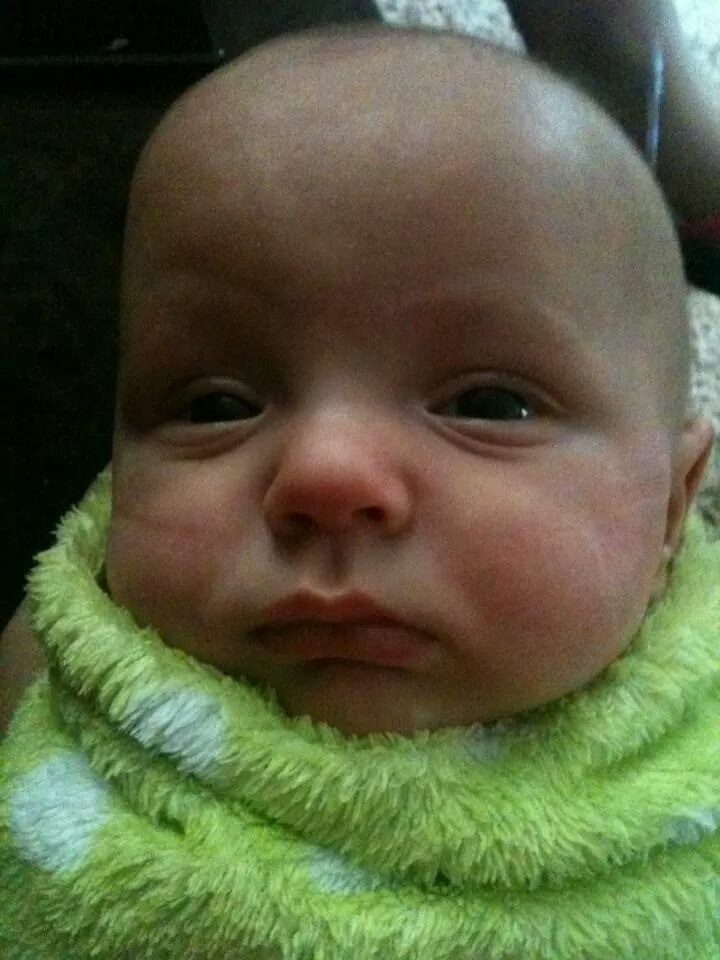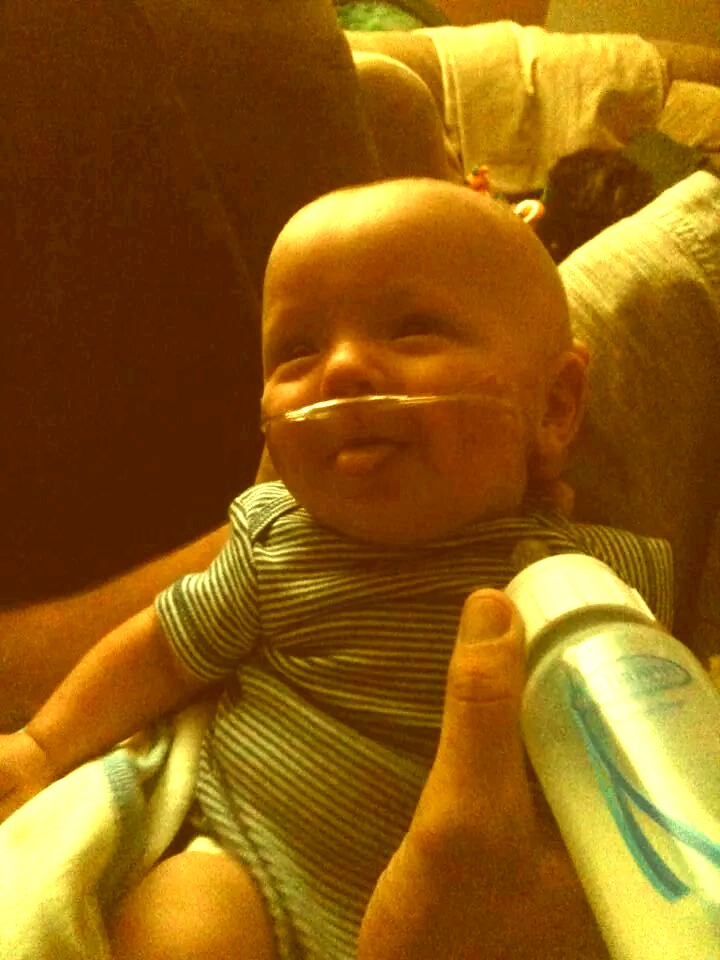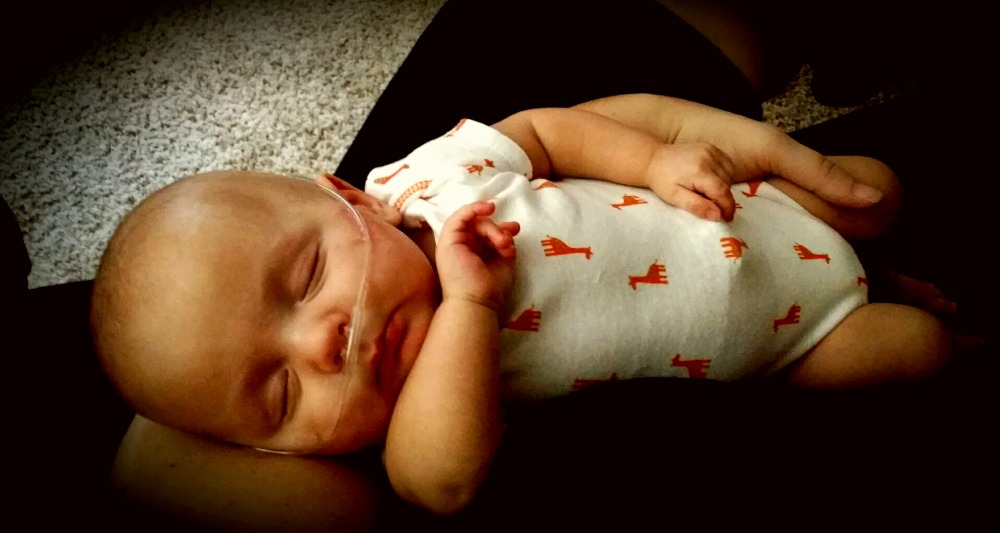 + Read More
Update 1
Posted by Kimberly Kane
37 months ago
Share
27% towards our goal in only three days! I cannot thank you all enough for your continued support and shares for Baby Jace and his awesome parents!

I know I just can't wait to see him out in the sunshine! Here comes spring!
+ Read More
Read a Previous Update