Dog Brutally Stabbed Needs Help
$2,875
of $5,000 goal
Raised by
97
people in 37 months
Meet Daisy, the victim of a sensless and horrific crime. 
Daisy is a parylized dog who suffers from a disease called IVDD. She's a sweet girl who never hurt a fly and loves to snuggle. 
In an attempt to get revenge on his mother, Daisy's pervious caretaker's adult son brutally attacked the defensless dog and stabbed her in the head and face 4-5 times! Because of her disability, she wasn't able to try to run away or even defend herself. She has to just take it. 
She suffered severe lacerations and her skin had to be put back together with staples. She has trauma to her right eye and her jaw is fractured in several spots. She lost several teeth (possibly from getting hit or kicked in the jaw) and she may have lost some vision and hearing. 
Her wounds were left unattended for nearly a week and she was caked with blood and in serious pain!
On top of that, her caretakers were not tending to her IVDD and she she is suffering from a painful and serious bladder infection.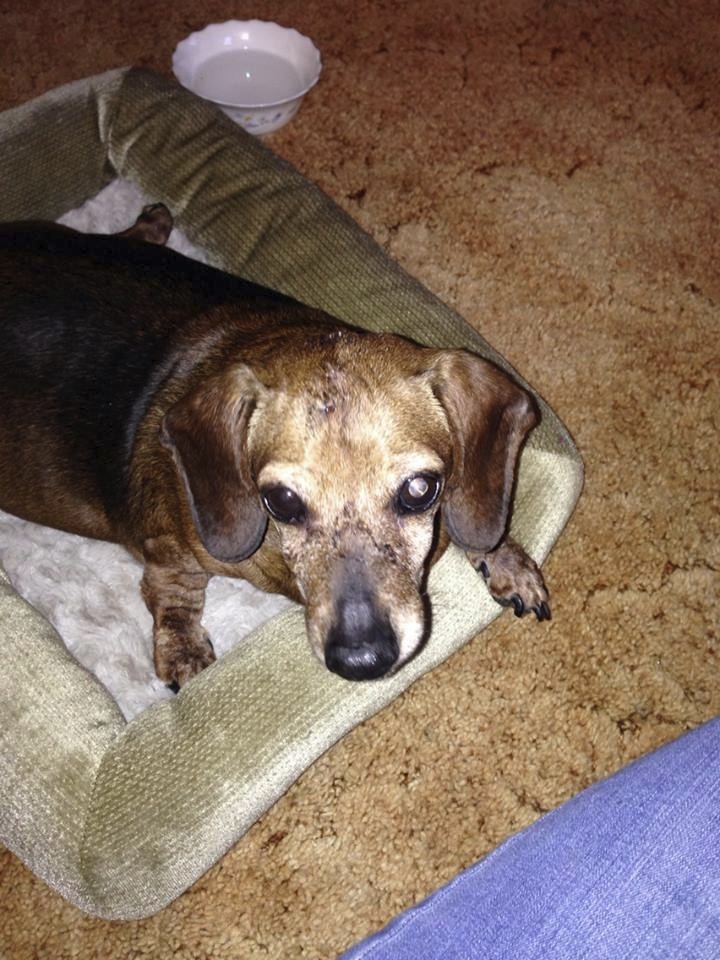 Daisy is currently in a safe home and her caretaker is working with law enforcement and vet staff to make sure her abusers are punished and made to pay for their brutal and senseless crimes. 
She's on the mend, but she has a long, long recovery ahead of her and many more vet visits and painful, expensive procedures. 
The money you donate will go to Daisy's legal and medical bills. If there's any left over or if her abuser is made to reimburse her caretaker for medical expenses, the extra money will go toward establishing a fund (The Justice for Daisy Fund!) to help pay the vet and legal costs of abused animals in the area and toward rescues for dogs that suffer from IVDD. 
For more information on Daisy, her medical struggles or her legal struggles, check out 
http://demandjusticefordaisy.blogspot.com/
or 
https://www.facebook.com/getjusticefordaisy
+ Read More