Intellectual Froglegs' Fundraiser
$21,265
of $20,000 goal
Raised by
434
people in 58 months
FIRST: Watch the Video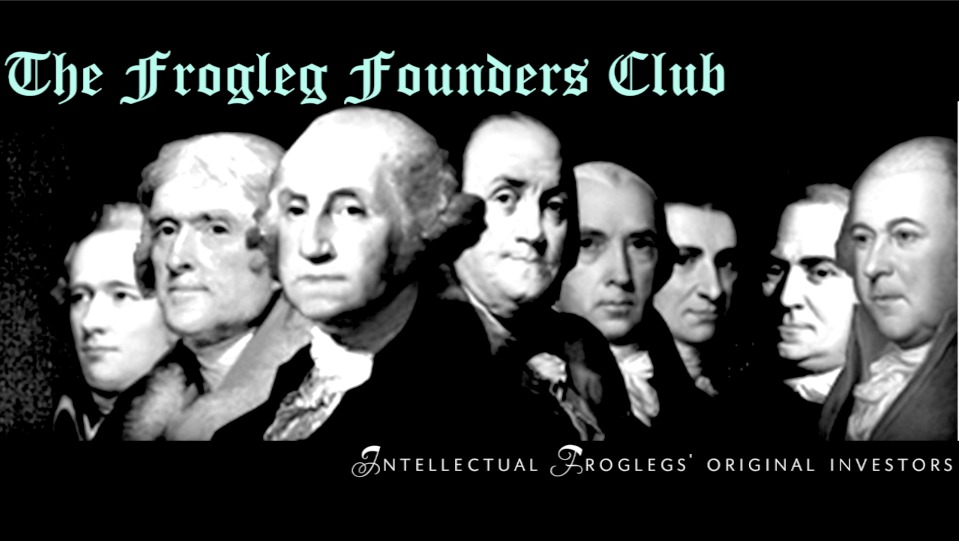 REWARD LEVELS FOR DONATING
I want you to have value for your donation.  You are the founding investors of Intellectual Froglegs. Rewards at the bottom of the page.     
Level 4- $5
The Founders Page Entry

Level 3 - $100
(1) The Founders Page Entry
(2) Frogleg VIP List (show segment)
Level 2 - $1000
(1) Mentioned as Executive Producer for one year
(2) Frogleg VIP
(3) The Founders Page Entry
Level 1 - $2500
(1) Free Click Ads for one year for your biz or favorite charity on TEN sites
www.IntellectualFroglegs.com
www.JoeDanMedia.com
www.libertyfirstnews.com
www.gunsforliberties.com
www.familyfaithnews.com
www.militaryvetnews.com
www.myredtexas.com
www.NoLapDogMedia.com
www.befirstinmedia.com
www.befirstinbusiness.com
(2) Mentioned as Executive Producer in the Show credits for a year
(3) Frogleg VIP
(4)The Founders Page Entry
You may choose to remain anonymous...just let me know.
-------------------------
With your kind support, Intellectual Froglegs (IFL) is moving its base of operations to Nashville, TN...embarking on the next stage of challenging the Godless perverts that run today's media.

Moving to the Nashville area will allow Joe Dan to finally put together a sorely needed IFL production team....which more importantly, will free him up to focus on the creative aspects, and the coordination of guests.

Some of the folks who have appeared with Joe Dan: Comedian/actress Victoria Jackson, Author Ben Shapiro of Breitbart, John Hawkins of TownHall, Sonja Schmidt, Alfonzo Rachel, Wild Bill, Kevin Jackson, Dr. Gina Loudon, Actor Gary Graham (Star Trek), singer/songwriter Neal Fox etc... 


Brief Background
In 2009, after having lost everything at age 48, and with zero video editing background--- Joe Dan Gorman created
his first video with free software on a HP laptop
.  And in the summer of 2012, Intellectual Froglegs was created.
Since starting Intellectual Froglegs in summer of 2012:
-JD was nominated for CPAC Video Blogger of the Year 2013
and has been endorsed by Chuck Woolery, who says of IFL: 
"the best new media he has seen yet"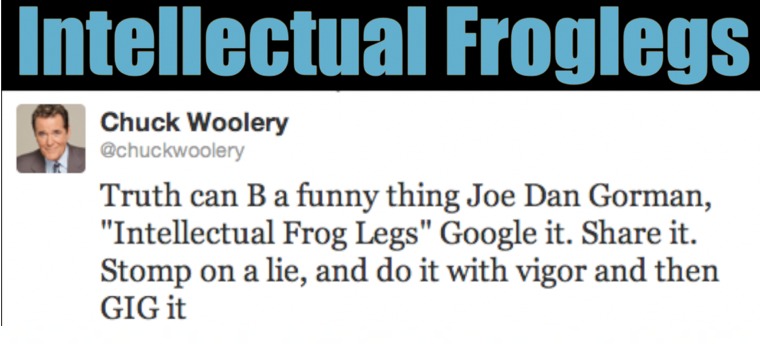 IFL acheived these 'not-so-insignificant' accomplishments despite having no corporate media affiliation, and zero advertising budget---
Intellectual Froglegs has rejected corporate affiliation opportunities thus far---only because they required Joe Dan to compromise his Christian Conservative beliefs.
AUTOMOBILE OPTION
Last summer JD sold his car to buy recording gear, so if you have a decent vehicle you could donate, that would be welcome as well. 
To donate a vehicle, please email 'admin@intellectualfroglegs.com'  
+ Read More