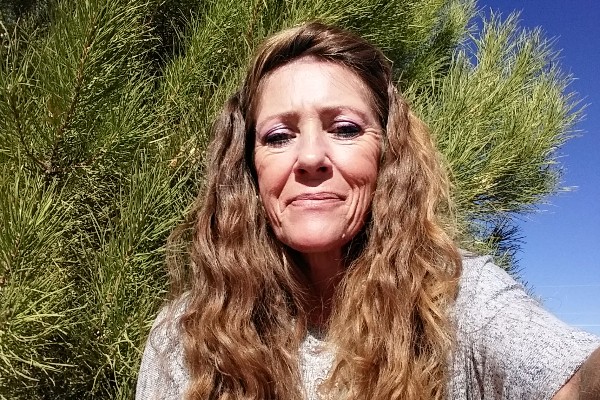 2
3
Replace Furnace&Duct work&more!!!!
$15
of $14,500 goal
Raised by
3
people in 11 months
I'm 53yrs old,live alone&have been disabled since I was 29. Was stay home mom at 23. My Social Security is only $672.00/mo. for I'd only worked 6yrs. I can't afford any help around my home. Difficult to maintain basic home cleaning. Nor small repairs. Let alone Major repairs!What caused my disability: Anklyosing Spondylitis,Scoliosis &Osteoarthritis. My entire Spine is fused,xcpt C/1&2.All Ribs&both S.I.Joints fused.Took 7yrs to be diagnosed. By then my spine was fusing in bent position of 93'angle.I had a 19hr Surgery to fuse 14 vertebra. In 1996&I was 1st person in the world;have more than 6 vertebra fused. In a single surgery. Titanium rods also. But,1yr later removed due to complications. Since they didn't remain,I've curved even worse. Too risky for any surgery now. Plus Kidney disease&Kidney Stones, from long time meds. Liver is scarred from Dr. giving high doses of wrong meds yrs ago. Caused-Drug Induced Hepatitis.Literally nearly killed me!Both probs have limited any meds to help slow down fusing.Or ease pain of arthritis.My house is a 1976 manufactured home. The Propane furnace replaced-1986. Duct work original 76'. When its breezy let alone windy...strong drafts blow thru floor vents&numerous mice,insects come thru also! I've had to put cardboard down in vents.&magnet vent covers.There's holes&seperation in ducts. I can't run heat.50% of it goes under house. The temp of heated airl.p. coming thru vents,is barely warm to cool.Thermostate replaced. Yet,it'll run when its 80' outside.When set 64'-70', it runs non stop.Due to most of heat under house&inside temp can't get warm. Had to shut off completely! I live High Desert Mountains. It was an average of 14'-24' last Dec-Jan. Inside 48'-52'.Using Weather Underground App the most Accurate!Last few days daily temps been Lows: 10'-12'& Highs: 64'-67'.I'd bought 2/Electric heaters. Both in Living Rm,opposite ends. Trying to have at least 1 rm warm. Been an avg temp of 55' (52' pre sunrise).I'm sleeping in LivRm. Its to cold in Master bed rm w/ Bath. I've ceiling fan going,trying pull warm air in. Its only been 45'-48'.Avg. Very cold getting out of shower! For me its painful. My body tenses up&hurts all my muscles&more. The COLD is a ENEMY to arthritis!Not enough heat for 1,300sq ft. My home has numerous Electrical Outlets need replacing. Can't use,them!An item plugged in..gets HOT very fast! Fuses pop.I'm only using 2 items per Outlet. Can't use Fuse Strip,for more items. Siding outside,opposite of my Fuse Box. Has rotted&bowed. Cant even nail down. Studs rotted. Large gaps. I'd a Centipede infestation. I killed over a dozen,in 2mo period.My cat discovered how they got in. Gaps outside,same side as my Fuse Box That has protruded on1 side,causing gap. She saw 6"/Centipede&ran.Then sat watching box. I saw it go from ceiling &run into box. It wouldnt come out. I took tape&taped all edges! It scratched for hours to get out!Been many Black Widows &misc Spiders inside as well. I stopped having my granddaughter visiting &staying the night. In fear of her being bit! My disability keeps me home bound. I've no social life. Her visits meant the world to me! I've had this pending to set up for 2mos. I know there's so many people,whom need so much. I worry of no one wanting to help me? Today, i decided to try.I'm trying to finally socialize on the internet. Better my life w/some friends. Hoping my Prayers will be answered! I thank &wish Blessings for those of you've even read my story. GOD BLESS!    Photos are of fuse box&just 2 areas of rotted siding. I used 38-3" nails on the 2 seen. Many not holding. They went thru with one tap,so rotted.
+ Read More
Update 1
11 months ago
Share
Im in the process of getting possibly Goverment assistance. Or County, to replace furnace &ductwork.
Donations i did recieve, i used t purchase caulk&insect spray. To keep insects out of my home. That entered thru the duct work. Thank you everyone!
To date: $0 have been donated. What few friends Ive are in no position to help. One dearest friend whom is a big brother to me..
Has a friend,whose company has offered FREE INSTALLATION of a new furnace&ductwork. Said that would still cost $9,000.00 for both..
If anyone who reads this....could PLEASE....share my Campaign Link? I've already done on FB. Again Ive not many to share as is. I'd br forever grateful!
God Bless!
+ Read More