Save a home, not a house!
$4,502
of $16,000 goal
Raised by
72
people in 68 months
Hello,
I'm the mother of 2 beautiful girls, who are my whole world.
I take care of my mother, and sister, as well.
We live in a simple but loving home.
I've worked hard my whole life and it now pains to me to have to ask for help from strangers.
We have run into financial difficulties since the housing crash and now have been left with an enormous sum to pay to the bank or else we will loose our home.
Mounting bills for my grandmother and a series of urgent repairs have strained our finances beyond the breaking point.
My children and I grew up in this home.
We have laughed here, played, cried, and hoped to live the rest of our lives in this home.
Now, it seems that all of that is in great jeopardy.
Just a little kindness from complete strangers will go a long way to saving a home, not just a house.
For the cost of one meal at a restaurant, you can help save a household and a family.
Any donation will be helpful.
Any amount that you can spare will be gladly accepted.
We were lucky enough to receive some help from a local group of artist's called The Inkllusionist's.
This visual arts group is giving my family one of their most celebrated paintings called "Light My Way".
They are also giving us 40 signed and numbered, museum quality, lithographs of the "Light My Way" painting Noir Edition.
These are the only prints done in the Noir series.
My family will be giving a print to 40 people who choose the LIGHT NOIR donation package.
One person will be lucky enough to get the original painting for choosing the ORIGINAL LIGHT donation package.
You can help save a home by decorating yours with one of these paintings.
We wish that there were enough prints to give to every person but, we only have the 40 prints and the 1 original painting.
We hope that everyone who reads this can help our family.
You can find the picture here:
http://on.fb.me/1hxn9UY
and be sure to visit the link for more information about the local artist.
https://www.facebook.com/pages/Inkllusionist/224345267615709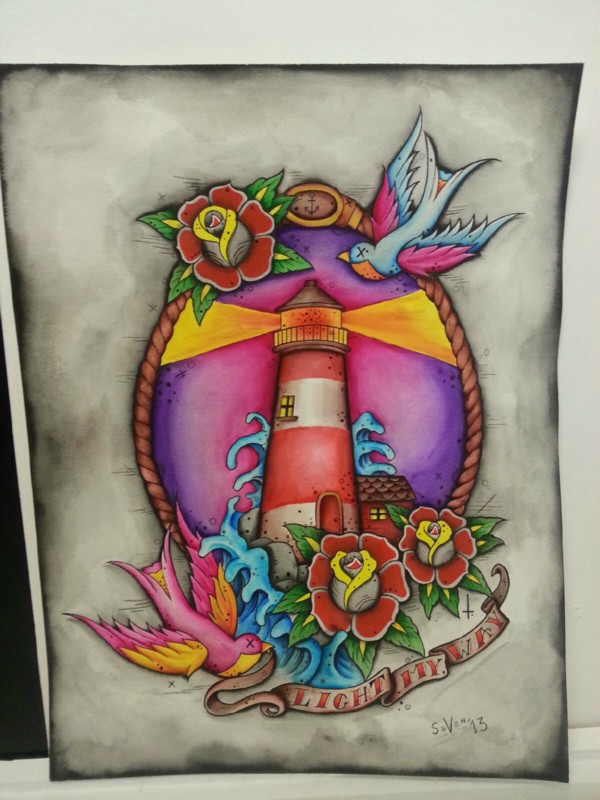 + Read More
Be the first to leave a comment on this campaign.