Bailee's Pink Lemonade: Have a Heart
$10,000
of $10k goal
Raised by
156
people in 40 months
Bailee is 8 years old and has been in the fundraising world for 1 1/2 years she has raised $3000 for multiple projects this will be her biggest yet with a goal of $10,000...to benefit
Erica is a 28 year old mother, wife, sister, daughter, and friend. She is also a cancer survivor and now suffers from congestive heart failure due to chemotherapy treatment.
In 2007, a biopsy done on a lump in her neck lead to a stage III Hodgkin's Lymphoma diagnosis. At 22, Erica went on to receive a six month ABVD chemotherapy regimen which resulted in remission in 2008. She met her husband in 2009 and "started over" hoping to leave her medical nightmare behind her. She was told she would never be able to conceive due to chemotherapy and a history of PCOS (Polycystic Ovarian Syndrome) but to her surprise, she found herself pregnant in 2011. After getting over the initial shock, the excitement was overwhelming, until her 20 week ultrasound appnt. Within ten minutes she was being sent into Boston via ambulance due to an incompetent cervix. She was dialated and her water was about to break. After a procedure called a "cerclage" in which the cervix is sewn shut to prevent pre term labor, Erica was on bed rest both in and out of the hospital for three and a half months until she went into labor at 34 weeks. On December 4, 2011 her miracle baby was born at 4lbs 14oz. Healthy and excited, Mom, Dad, and baby arrived home together on December 8th.
Within two days of being home symptoms like shortness of breath and severe chest pain ensued. On December 10th her husband rushed her to the hospital after she was having difficulty breathing where she was admitted to the ICU and diagnosed with heart failure. Her heart had an ejection fraction (measurement of how well your heart is pumping) of 20%.
Over the last two years her heart function has dropped to 10% and Erica was placed in a medically induced coma and med flighted to Boston on December 1st, 2013 due to sepsis. Her body had began going into complete organ failure. After about five days of being intubated and drained of about 23L of fluid, the medical staff woke her up. She was released from the hospital on December 10th with a PICC line in place to receive IV heart failure drugs around the clock while at home with her family.
Erica continues to be extremely positive and maintains a good sense of humor while battling end-stage heart failure. She is now on the heart transplant list and waiting for the gift of life.
Please help Bailee reach her goal!!!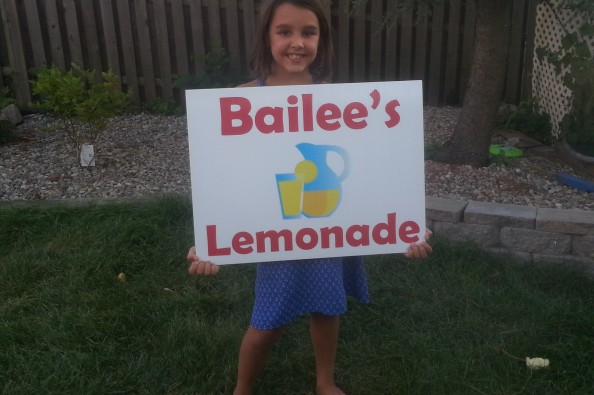 + Read More