Ms. Aguilar's Classroom Library
$740
of $1,000 goal
Raised by
21
people in 42 months
"The function of education is to teach one to think intensively and to think critically. Intelligence plus character - that is the goal of true education." Martin Luther King, Jr.
In order to combat the inequalities in the education system, Teach for America places their corps members in low-income schools across the country. I have been given the opportunity to serve as a 9th grade intensive reading teacher for more than 100 students at Miami Northwestern Senior High. Miami Northwestern is considered a title-1 school by the Department of Education, which means that a high percentage of students come from families with incomes below the poverty line. 
Disadvantaged students in the first grade have a vocabulary that is approximately half that of an advantaged student (2,900 and 5,800 respectively). Children are exposed to magical, unknown worlds through the gift of reading. I want to ensure that my students at Northwestern have the opportunity to experience the joy of reading. As a result, I have chosen to initiate a classroom library of books of all genres.
On behalf of my students, I invite you to make a gift of your choice for our classroom library. As a recent college graduate and first year teacher, it will be difficult to reach my goal without support from my friends and family. If you would like to donate any gently used books from your own collection, that would be wonderful as well! Any help is greatly appreciated. Thank you so much! GO BULLS!
Some books for our library:
To Kill a Mockingbird, Harper Lee
Beloved, Toni Morrison
Song of Solomon, Toni Morrison
The Adventures of Huckleberry Finn, Mark Twain
Romeo and Juliet, William Shakespeare
Julius Caesar, William Shakespeare
The Road to Memphis, Mildred Taylor
Animal Farm, George Orwell
Great Expectations, Charles Dickens
Lord of the Flies, William Golding
Their Eyes Were Watching God, Zora Neale Hurston
The Giver, Lois Lowry
Farenheit 451, Ray Bradbury
Girl in Translation, Jean Kwok
The Women of Brewster Place, Gloria Naylor
The Catcher in the Rye, JD Salinger
The Canterbury Tales, Geoffrey Chaucer
The Scarlett Letter, Nathaniel Hawthorne
The House on Mango Street, Sandra Cisneros
Frankenstein, Mary Shelley
Of Mice and Men, John Steinbeck
Night, Elie Wiesel
The Color Purple, Alice Walker
The Woman Who Rides Like a Man, Tamora Pierce
The Scarlet Ibis: The Collection of Wonder, James Hurst
Oliver Twist, Charles Dickens
A Christmas Carol, Charles Dickens
The Call of the Wild, Jack London
Gone With the Wind, Margaret Mitchell
If you would like to learn more about Northwestern, click here: 
miami northwestern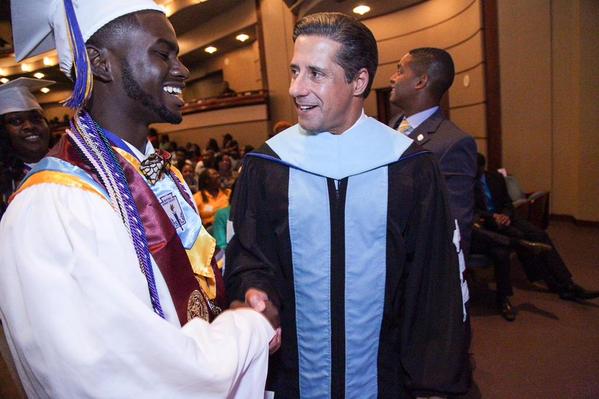 + Read More
Be the first to leave a comment on this campaign.